Many operating systems came and went by, but iOS has always been the ultimate. It still has a very loyal list of followers who love it for its simplicity and ease of use. With devices getting faster, graphic intensive action games have become an integral part of the iOS platform. Today users prefer hardcore games on mobile devices and the age of puzzles and mazes is over. So if you are also someone who likes action packed games then here we present the top 5 apps for Apple iOS devices.
Known as Asphalt 7 Heat the game brings better graphics and a much more immersive and visually appealing game play as compared to all the older versions that have been launched till now. In Asphalt 7 Heat players get to drive 60 different cars from the world's most prestigious manufacturers, like Ferrari, Lamborghini and Aston Martin, including the legendary DeLorean to name a few, and race against opponents in an action packed game.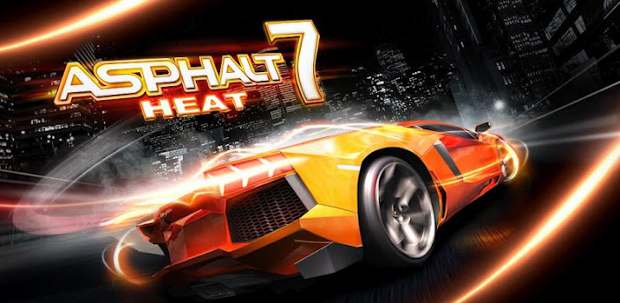 Players get to race on 15 different tracks set in real cities around the world, including brand new tracks in Hawaii, Paris, London, Miami and Rio. There is plenty of offline action for gamers and there is much more online competition as well. The completely revamped multiplayer game lets players take on up to five friends locally or online.
Keep track of who's the best with the new Asphalt Tracker that lets players compare stats, show off achievements and challenge rivals. That's not all; players can also find new online opponents with the matchmaking system, and gear up for some new challenges globally.
###PAGE###
Infinity Blade II
Infinity Blade is a very popular game for Apple iOS devices, owing to its superior graphics and unique story line that has been the highlight of the game since the beginning. And with the new iPhone 5 coming in the game play its definitely going to be better. The game Infinity Blade 2 tries to continue the same with additional improvements and a refreshed game play. The game utilizes the Unreal 3 engine for 3D graphics and is designed for superior performance on newer devices. With Apple's quad core chip the true potential of the game will be unleashed and the 4 inch retina display will do true justice to it as well.


The storyline of the game has not been changed in the new Infinity Blade 2, but has been improved for much better game play experience. There are three totally new combat modes, and different classes of weapons, shields and spells to choose from. It's a paid game but one that justifies its price very well, and anyone who has played it will agree.
The sequel to the Blood and Glory game, the new Blood and Glory Legend comes with the same slash and kill action but in a totally new form. The Blood and Glory Legend game revolves around gladiators who are out there to fight for glory and players begin as novice gladiators fighting their way up the ladder while gaining experience as well as newer skills and abilities as they evolve. Earlier it was the fight to the top to be the ultimate gladiator, but now the game play involves following the path to glory while becoming a legend.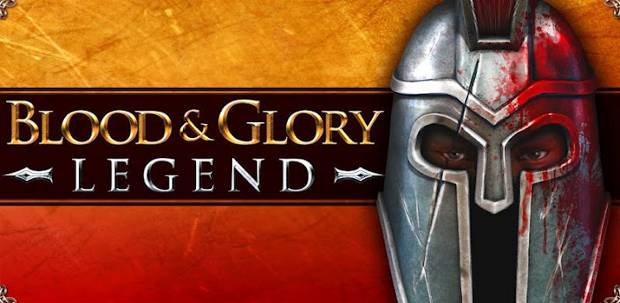 The game brings improved graphics and game play. The visuals too have been improved and the movement of the characters, which were earlier just limited to some moves in front of the opponent, now take a larger viewpoint as well. The game also incorporates new slow motion Glorious strike moves along with special moves just to bump up the action and excitement of the game.
It is very nice to have played this game that offers some hands on action for players, rather than just aiming to shoot. The only catch is that your health will not last through an entire tournament. So you can fight well, survive to the end, and become the champion, or stumble terribly in the first match and have little to no health to get through the remaining four. But by spending some glu coins, which are awarded upon completing each level you can buy potions to regain health during a tournament or fight.
###PAGE###
Grand Theft Auto 3
Grand Theft Auto 3 is one game that is single handedly responsible for being a worldwide rage and especially popular with video game console owners. The game was so popular that the developer Rockstar Games had to port it for smartphones and mobile devices just to make sure that mobile users don't lose out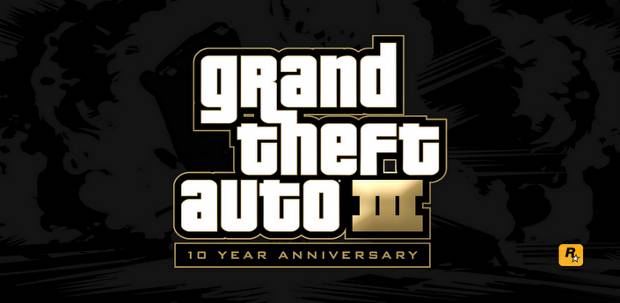 Grand Theft Auto 3 is an active first person shooter game along with open world variables where players are free to do tasks they would normally do in their day to day lives while performing mission oriented tasks. GTA gives users the ultimate freedom to go crazy and rein havoc or just play safe, making it the first preference of any avid gamer.
Popularly called GTA the game throws you in the middle of a city where all you need to do to survive is everything-kill people, drive cars, airplanes, trucks, tanks and what not. The game is hours and hours of fun, and certainly a must have on your smartphone or tablet.
Remember Hitman? Well, the game Contract Killer is based on similar lines and offers some exciting and hardcore missions all painted in breathtaking graphics. In this game you are Jack Griffin, the ultimate Contract Killer. You get to experience an intense, international storyline combining long-range kill shots and close-range melee attacks. To survive in this line of work, you have to sneak your way in and shoot your way out, literally.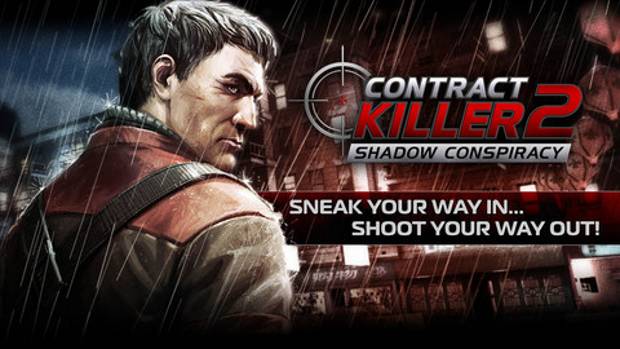 The game is free to play and has a huge download size of around 400 MB, which explains the high definition graphics that have been incorporated in it. Along with that the game throws in some real challenges at you and you have to stay on top of everything while thinking three moves ahead in order to emerge victorious; but never mind, you can always try again of you get killed.
The game promises hours and hours of fun, and the pain in your thumbs is the least of your worries as with the action getting intense with each mission there is no way you are going to leave this game before killing all the bad guys.