Zync has announced that it will launch five new tablets this month featuring either a dual core or a quad core processor.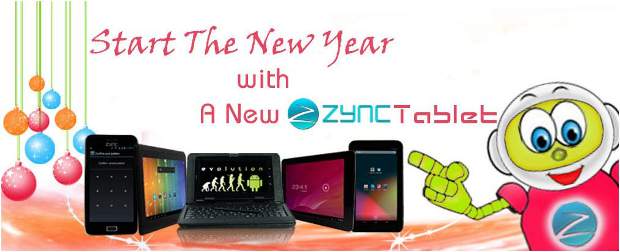 The five tablets will come with different display sizes of 7 inch, 8 inch, 9.7 inch and 10.1 inch. All the tablets will be priced below Rs 15,000.
The new 8 inch and 10.1 inch tablets of Zync will have quad core processor. Zync has also claimed that some of these tablets will be using the Apple iPad 3 screen and will be powered by a 1.6 GHz processor, 32 GB inbuilt memory, dual cameras and other premium features.
Ashish Garg, director, Zync Global, said, "All these five tablets which will be launched towards the end of this month will have a unique USP which no other player has in the market in terms of features and price. Zync is bullish on the tablet market and the price range of these tablets with the latest features is going to sweep people off their feet."
The company has however not disclosed the version of Android it will use in these upcoming tablets or whether it will offer 3G tablets or not.
Recently, iBerry also announced its Auxus Core X4 tablet featuring Samsung Exynos quad core processor for less than Rs 15,000, however the tablet is yet not available in the market.