Amidst its battle for survival in the market, after the US government banned the company and Qualcomm having stopped selling its chipsets, ZTE rather looks to be undeterred by anything around it. Though a lot seems doubtful as for the future of the company, its developmental team appear to have taken a positive attitude and have thus filed a patent, according to a report from Mobielkopen.
Filed at China's State Intellectual Property Office (SIPO), the new patent reveals that ZTE is working on yet another smartphone with a dual notch setup on the front. Just weeks after launching the world's first dual notch smartphone named ZTE Iceberg, the company looks to be all set to take the notch game to a whole another level. The model design which was submitted to SIPO September 13 last year, shows two notches on the display; one at the top, another at the bottom.
From the looks of it, the notch at the top looks a lot like that of the Essential phone as the display only cuts itself out around the front-facing camera. The bottom notch though is a lot wider and that's probably because it curves its way around the home button on the front. In the case of ZTE Iceberg, the device had two notches at the top and bottom, both equally wider.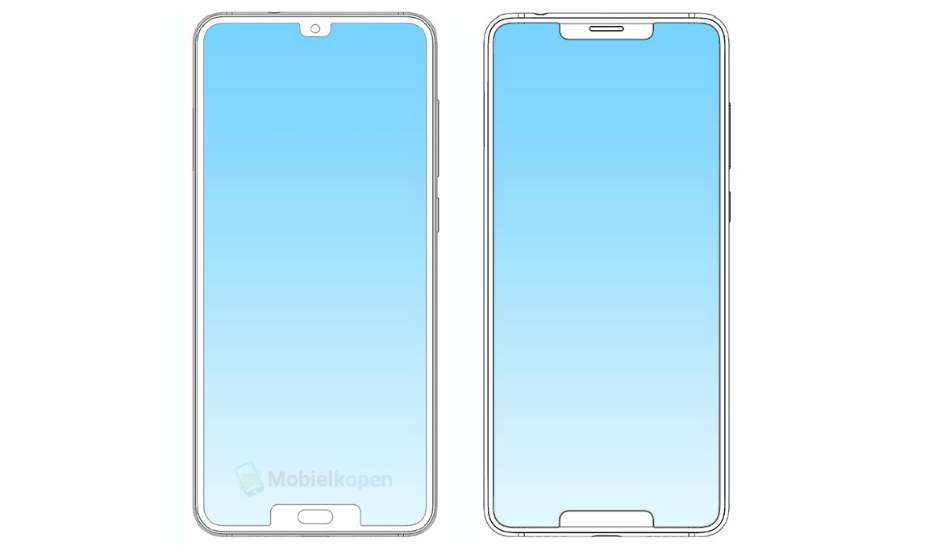 It appears that the patented ZTE device will not only have a home button on the front but also a dedicated fingerprint scanner at the back panel, which for now seems utterly foolish. There's a dual camera setup that could be expected from the smartphone with two speaker grills at the bottom.
The filing of the patent doesn't necessarily mean that ZTE would be releasing the device anytime soon since we need to consider ZTE's current situation with the US government. The company has also been banned from purchasing Qualcomm chips for the next seven years which has also lead to reports suggesting that the Chinese company might just lose its Android license as well. All that considered, we'd suggest you take this idea with a pinch of salt and not expect ZTE to launch the device before mid-2019.