Apple, the California based computer and mobile equipment manufacturer, seems to be having a tough time with its New iPad tablet. The tablet, in which many flaws have been reported in the past few days, is now identified with another problem.
According to reports, the New iPad continues to charge the battery for almost an hour even after the device prompts the user about the battery being fully charged.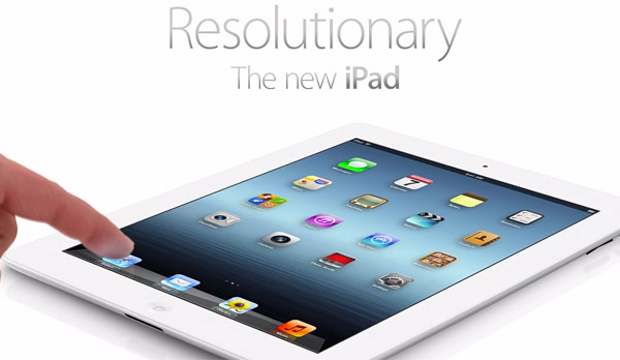 According to Dr. Raymond M. Soneira of DisplayMate, which is a renowned display testing company, the battery on the New iPad does "not actually reach full charge when 100 per cent is shown and need up to an extra hour before the charging actually stops". He claims that the battery gets fully recharge around one hour after the device prompts users of battery getting fully recharged.
However, Apple is yet to come out with a reply that whether it is because of a software bug or a hardware problem.
The New iPad is already having a bad reputation due to its more than average battery charging time and this newly raised concern may keep some potential users from buying it.
The New iPad comes with Retina Display and better hardware than its predecessors. Apple has even managed to sell about three million units of the tablet in eleven different countries within first three days of launch. The new Apple iPad comes with 9.7-inch touchscreen Retina Display supporting higher resolution 2048×1536 pixel resolution. The tablet is slightly thicker and bit heavier than its predecessor. This tablet houses Apple A5X mobile processor and features a better 5 megapixel camera at the back for recording full HD video.
Apple's New iPad, which was introduced by the company on March 7 in USA, is now available in India for Rs 36,799 through as Indian online retailer Tradus.in who has listed the new iPad 16 GB, WiFi model for Rs 36,799 after a discount of Rs 3,191.