Xiaomi yesterday launched its Redmi Note 3 in India. It comes in two versions – one with 2 GB RAM and 16 GB internal storage at Rs 9,999 while the other is priced at Rs 11,999 and offers 3 GB RAM and 32 GB of internal storage.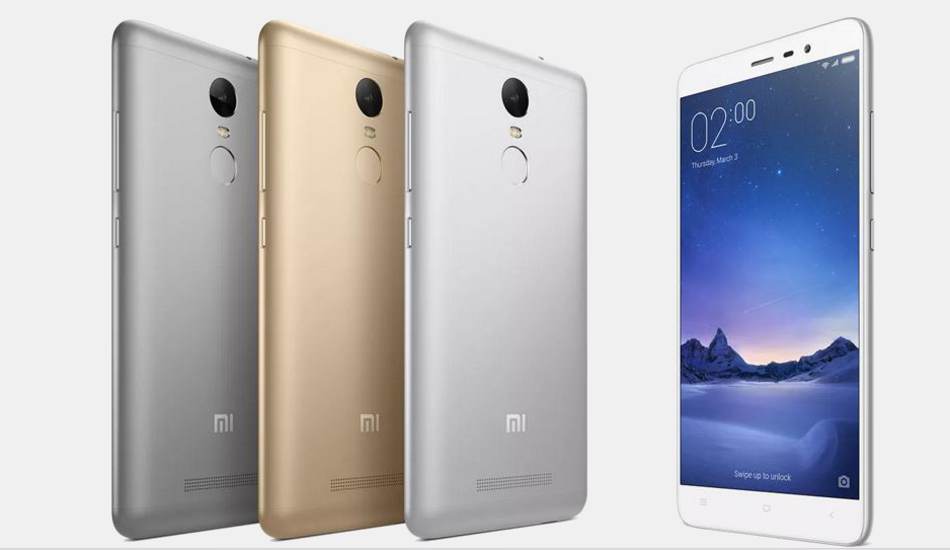 The 3 GB version of Redmi Note 3 ofcourse has a formidable opponent in the form of LeEco Le1S which too offers 3 GB RAM and is priced at Rs 11,999.
So let's check out how they fare against each other.
Look and Feel
It seems to be a tie in this section as both of them come with a premium metal unibody. But there is a big difference between the two. The Le 1s has flat side panels while the Redmi Note 3 has curved side panels thus comparatively the Note 3 is much easier to grip.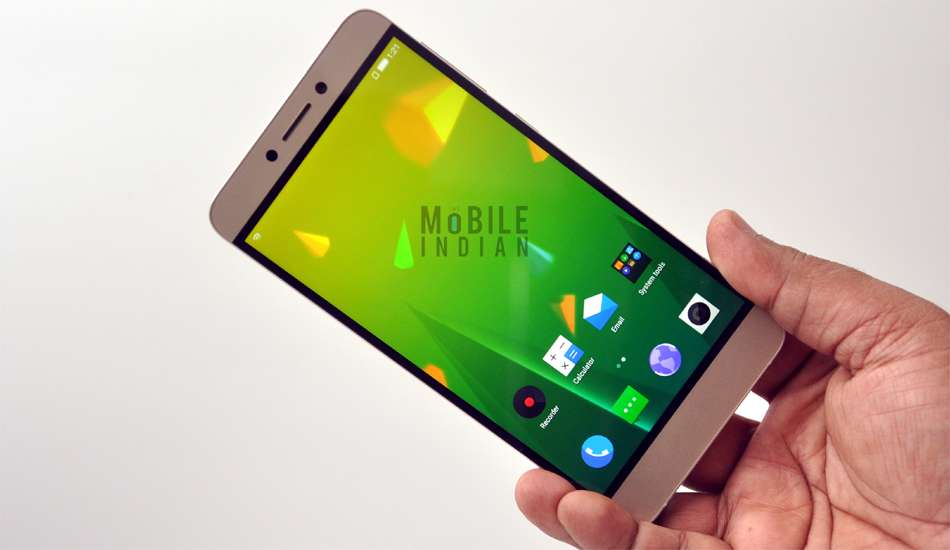 Both have a 5.5-inch display but their dimensions are not. The Le 1s is smaller as well as thinner than the Note 3 that shows the high level of craftsmanship of LeEco. In terms of figures, the Le 1s measures 151.1 x 74.2 x 7.5 mm while the Redmi Note 3 measures 150 x 76 x 8.65 mm. Surprisingly though the Le 1s is heavier than Redmi Note 3 despite having a smaller body and even a smaller battery (3000 mAh vs 4050 mAh battery of Note 3).
But these small differences do not matter that much. I would urge you to check the devices yourself carefully and see which one would suit you.
Display
Both the Le 1s and Redmi Note 3 have 5.5 inch display, that too with the same resolution – full HD (1920×1080 pixels). As I said in its review, the Le 1s' display is one of the best in the affordable segment vis-a-vis colour output. However, its Corning Gorilla Glass 3 protected display wasn't totally immune to scratches and its brightness also is a bit on the lower side.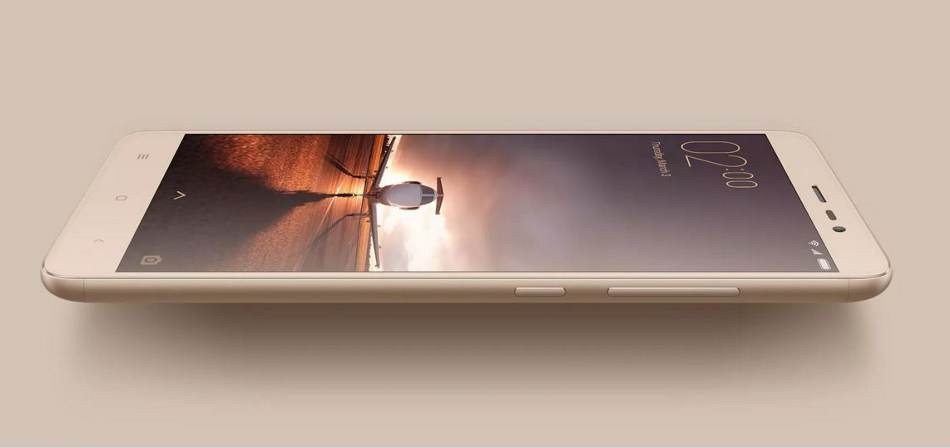 As per Xiaomi, the Redmi Note 3's screen comes with Sunlight display, Night display, reading mode and colour temperature adjustment technologies. Well we have not yet reviewed the phone so cannot comment on its display quality. Also, there is no information about Corning Gorilla Glass 3 protection in Note 3.
But on paper both the phones seem to have a high quality display (at least I can vouch for that of Le 1s).
Memory
The Redmi Note 3, which costs Rs 11,999, has 3 GB RAM, 32 GB internal memory and a micro SD card slot using which you can expand its memory by up to 128 GB. However, note that the micro SD slot uses the SIM2 slot which means if you expand the memory, you can only use one SIM.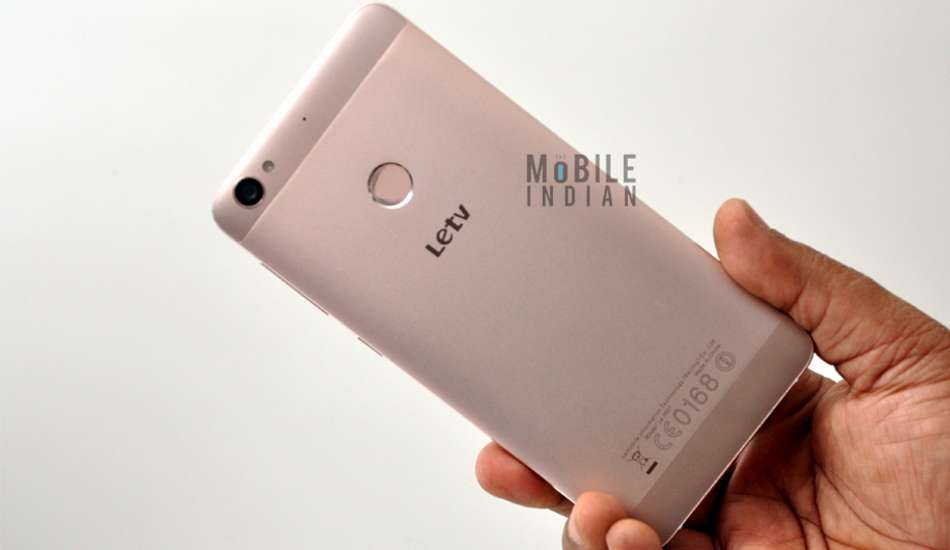 However, in Le 1s, there is no such facility. It though has two SIM card slots, it is not a hybrid slot and hence does not allow using a micro SD card. So you have to contend with its 32 GB internal memory only. The Le 1s though offers 3 GB RAM as the Note 3.
Chipset
The Xiaomi Redmi Note 3 is armed with the 1.8 GHz Snapdragon 650 hexacore processor (64 bit), Adreno 510 GPU and 3 GB RAM. At this moment, we cannot comment on its performance as we had spent just a few minutes with the device during its launch event and have not reviewed the device so far.
On the other hand, the Le 1s has a 2.2 GHz octa-core Helio X10 Turbo processor (64-bit) coupled with 3 GB RAM. We have reviewed this device and were happy with its performance.
Camera
The Xiaomi Redmi Note 3 has a 16-megapixel rear camera and a 5-megapixel front camera. The rear camera is equipped with 5 element lens, f/2.0 aperture, 78-degree wide angle lens, two-tone flashlight, panorama, HDR, and manual mode features. The front camera also has a f/2.0 aperture and it supports face recognition and has Beautify mode.
The Le 1s has a 13-megapixel rear auto-focus camera with LED flash and a 5-megapixel front camera for selfies and video calling.
I don't know about the camera quality of Redmi Note 3, but we have already tested Le 1s' cameras and found them quite good. Some people had in the past complained about Le 1s' photo redness issue but recently LeEco has issued a software update to rectify that issue as well.
We haven't tested the Redmi Note 3's cameras yet but on paper with a higher camera resolution, the Redmi Note 3 seems to be slightly ahead of Le 1s in the camera department as well.
Other features
The Le 1s has a 3000 mAh battery while the Note 3 has a 4050 mAh battery. So theoretically, Note 3 has an edge over the LeEco smartphone.
Both the phones come with Android Lollipop operating system. The Xiaomi Redmi Note 3 dual SIM with 4G connectivity, Bluetooth 4.1, dual band WiFi, WiFi Direct, and GPS with AGPS, GLONASS and Beidou. The Note 3 has IR blaster which will allow it to be used as a remote controller. Besides it has an electronic compass, gyroscope, gravity sensor, proximity, hall, and light sensors.
The LeEco Le 1s has two SIM card slots as well, dual band WiFi (a/b/g/n/ac), Bluetooth 4.1, GPS and USB Type C port. The advantage of the Type C port is that the phone gets charged quickly.
This port can be used as a MHL port too. Besides, it has WiFi Direct and WiFi Hotspot facilities. Also, the Le 1s comes with an infrared sensor that allows it to be used as a remote controller.
Wrapping up
The LeEco Le 1s, at Rs 10,999, looks a bit better than Redmi Note 3 (3GB) in terms of pricing as it has almost the same features. But Redmi Note 3 with a bigger battery, higher camera resolution and most importantly with expandable storage facility justifies its higher price tag of Rs 11,999. You can also consider the 2 GB version of Redmi Note 3 which is priced at Rs 9,999.