Microsoft has announced that it will soon launch an Xbox companion application for Windows Phone based smartphones. With the new Xbox companion application, Windows Phone users will be able to remotely control and play games on their Xbox console using their smartphones.
Microsoft has released a new video displaying the capabilities of the Xbox Kinect sensor in terms of multimedia and entertainment. The video also shows the use of Windows Phone device to control the Xbox 360.
The Xbox Companion application on Windows Phone will allow users to find content just like on your Xbox while giving access to the Xbox LIVE Marketplace catalog of games, movies, music and TV shows.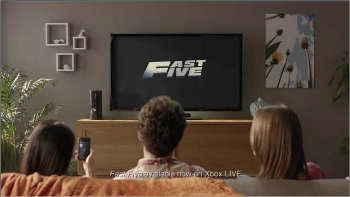 Also with the use of this application, users can get more details and information about the video being watched or the song being played on the Xbox right on their Windows Phone based device.
Finally the application will allow users to control and play the content on their Xbox. With Windows Phone based devices would offer functionalities like a remote control, controlling media in real-time.
Microsoft has, however, not said anything on the availability of the Xbox companion application as of now but with Windows Phone Mango update being rolled out, it is highly expected that the application will be soon made available to all the users that too free of cost.