WoNoBo mobile app has been announced for India for Android devices. The app promises 360 degree street view walkthrough of select Indian cities and is available for free from the Google Play Store. Undoubtedly it competes with Google Maps' famous feature Street View.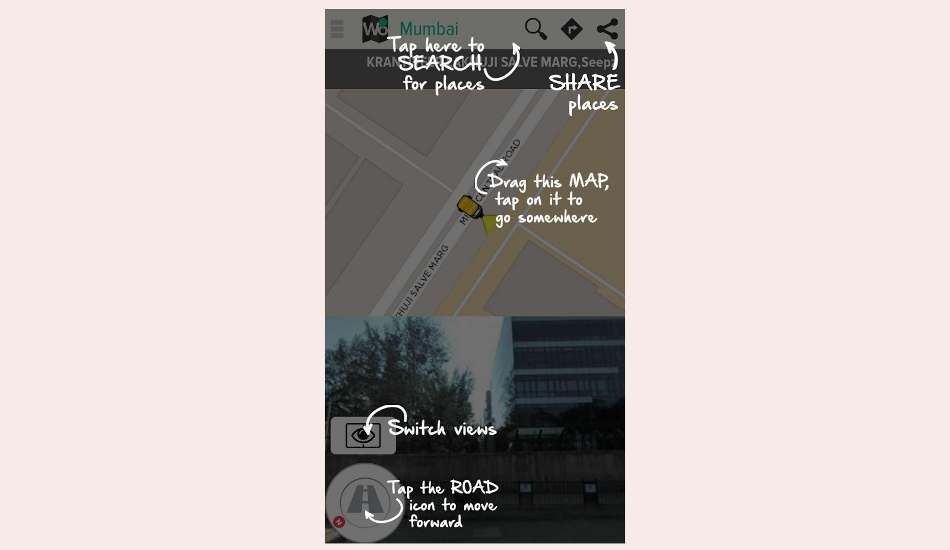 WoNoBo app offers selection of 14 prominent cities of India and one has to select at least one to go ahead and use the app. Post selecting any city, a user can search for any address or simply go to any prominent places such as hotels, malls or historical monuments. The app offers 360 degree street view which allows the user to explore the areas by streets and even check out the interiors of the malls. Maps view can be used to check out the location and even use it for turn-by-turn based navigation.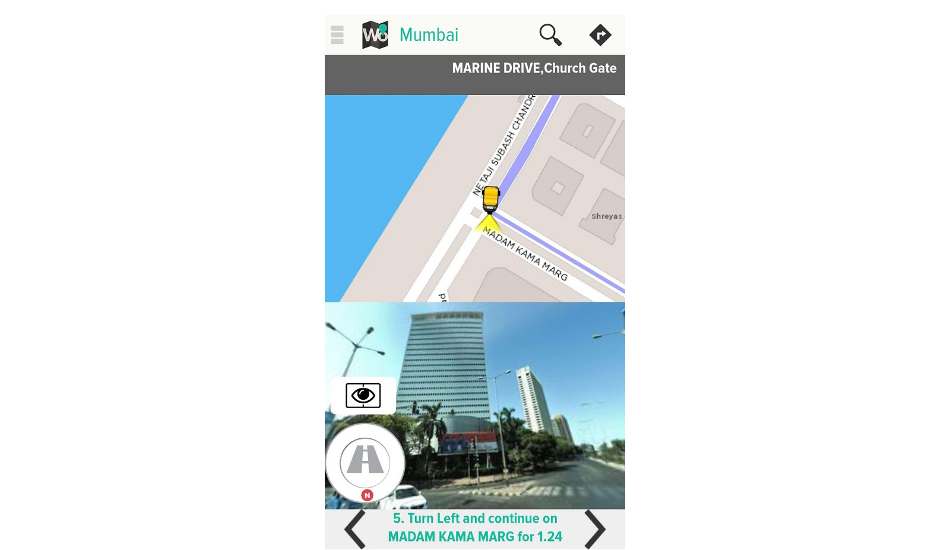 WoNoBo app arrives at a very interesting time because earlier this month Google Maps app was updated with indoor services. These indoor services provide a floor-wise plan of the prominent shopping malls in India. Street View as part of Google Maps is already available for India but barely covers more than four territories.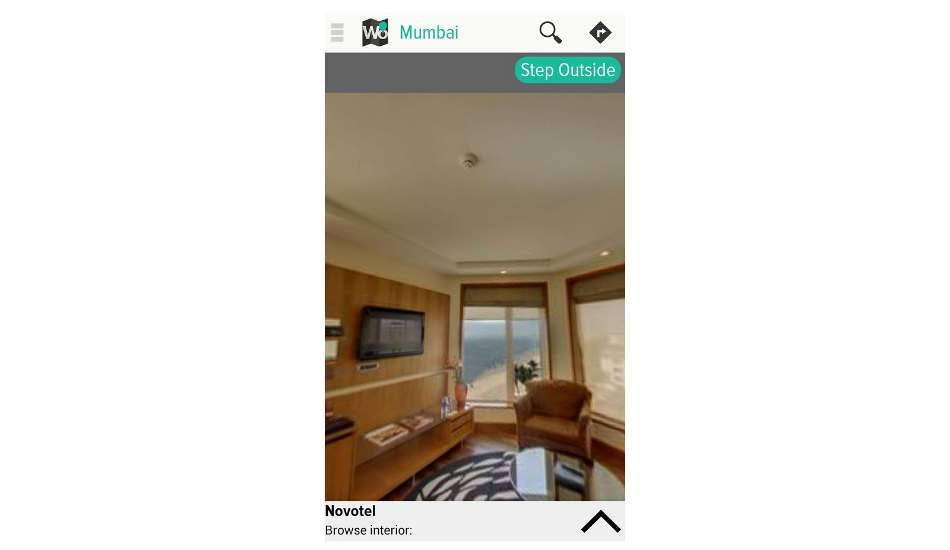 On the other hand, WoNoBo app not only offers navigation view on the maps but also offers a full screen street view walkthrough tour of streets and even malls. The app is quite spiffy and the users can also share location across apps through a link which opens in the web browser. We hope that the information about more cities is made available on the WoNoBo app.