Microsoft has unveiled a new application store portal for its upcoming Windows 8 devices. The beta version of Windows 8 operating system is expected to come in February 2012 and accordingly the actual application store thus is expected sometime in late 2012.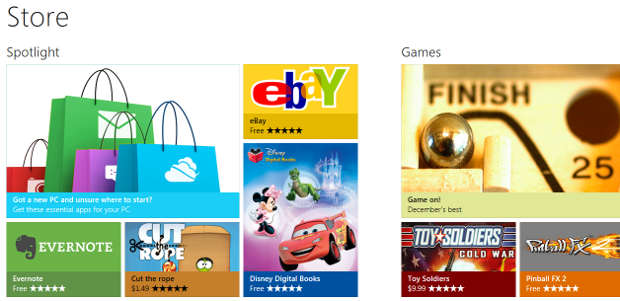 The demo portal tells a lot about how the future Windows 8 app store will look like. The store sports a metro style user interface design, a la Windows Phone 7 affair. The store will have applications for both consumers and businesses. For search in the store Microsoft's own search engine 'Bing' has been utilised.
Built using HTML5 and JavaScript, the Windows Store will open its virtual doors to consumers and begin allowing for submission of free apps for Windows 8 Beta in late February.
Windows 8 which has been designed to work with tablets, laptops and PCs. It will be available in 231 markets and in more than 100 languages.
The Windows Store is the single source for Metro-style apps, with a side-loading feature for enterprises so IT professionals can manage and deliver apps and updates to their users with ease and confidence.
To attract more developers, Microsoft has also announced attractive offers, which if successful may result in more apps for the platform. Today, the industry standard is for developers to make 70 per cent of every dollar spent on their apps but with Windows Store they will make 80 per cent cut once they cross $25,000.
For advertising, developers can use Microsoft's ad platform or another third-party vendor. The store is expected to have a wide variety and number of apps given that Windows still dominates the laptop and PC business by a huge margin and going forward will also be made available on increasing number of tablets, making it a good market to be present in for the developers.