Apple is expected to unveil its mapping service during its annual conference today (Monday). It is expected that even the latest version of iOS, the iOS 6, will be announced during the conference.
While it is still not official, what lends credence to all these rumors is the fact that between 2009 and 2011, Apple acquired three mapping companies in quick succession: Placebase in 2009; 3-D mapping outfit Poly9 in 2010; and in 2011, C3 Technologies, a second 3-D mapping company.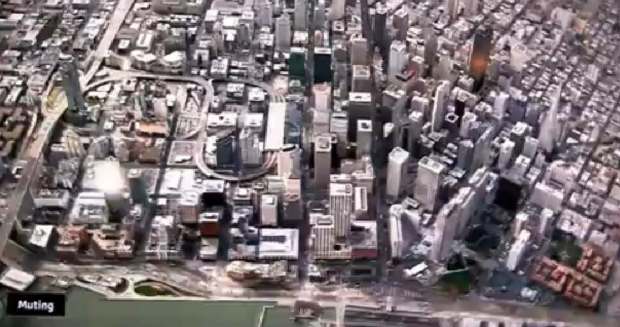 AllthingsD has in fact quoted an unnamed source within Apple as saying that this new map will "blow your head off." Well if we go by Apple's track record, it has indeed wowed with each of its products whether it us iPad, iPhone or the Siri on iPhone 4S.
But it's not just the track record that suggests a 'blow your head off' mapping product, it is also the technology that is available with Apple that makes it a real possibility.
3D technology
C3 Technologies, which was bought over by Apple in 2011, uses something it calls 'missile-targeting technology' to develop its gorgeous 3-D models of major cities. Now that in normal language means that its maps are extremely accurate and are in 3D.
And probably Google knows what Apple is coming out with and therefore the internet giant has announced its own 3D maps and offline map service just two days back. Apple also has access to 3D mapping technology from Poly9.
Siri
Apple also has Siri which is by far the best voice assistance service, which is likely to be integrated with the new mapping service so that you can talk to the map, ask it for direction or even ask it where you can find ATM nearby etc.
Given that Siri is already well integrated with iOS, Apple will integrate the mapping and Siri and all other aspects like internet to gather news (specially weather, or news about traffic disruption etc), and phone sensors to come up with a service that guides you to your destination than merely telling you direction without any intelligence attached to it.
Traffic information
Apple has been working on crowd sourced (user sourced) traffic information to offer real time traffic updates. As we already talked in the previous section about integration with news service, crowd sourced information will further make it better as far as accuracy of information is concerned.
Challenges
Mapping database: All three companies that Apple had acquired might have the best of mapping technology, but map database is something where Google is too far ahead for Apple to be able to catch up soon.
And that is especially true for countries mostly in Asia, Africa, South America etc where Apple will need to put a lot of work to acquire data base, as most of these companies seems to have database for Europe and North America only.
Business database
Like applications are necessary for success of a mobile operating system, business registered with a mapping service is very important for success of a mapping service. And due to obvious reasons this will take time for Apple to really get to the level where Google stands today.
Other advantages
Google says that its search is much better (well we haven't seen how it is with Apple) but then Google has been there for long and at least knows the search business better than anyone else. Advertising or making money from the service is another area that Apple will need to work on. Google seems to have perfected it already.