Android is probably the most used mobile operating system today and even after so many crazy developments, it still faces a problem which has been there since its Inception. Yes, we are touch basing Android Updates today. We all know how slow Android updates can be and believe it or not, it has actually forced users out of the Android ecosystem to iOS which is exactly opposite when it comes to software updates. The latest Android Distribution stats show that about 15 percent of Android users are still stuck on KitKat which was released in 2013. Android Nougat is on about 15 percent devices as well and the latest iteration i.e. Android Oreo is not even in the picture at the moment.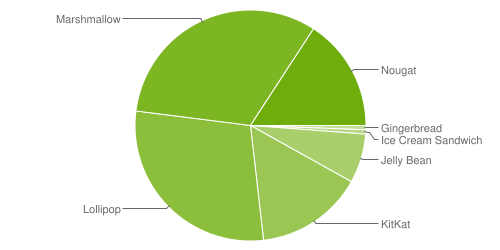 Whereas if we tap theother side of the coin, a recent report has highlighted that about 25 percent iPhone users are already on iOS 11 just after one week of the launch. So why is this happening? Is Google not taking adequate steps to bring Android updates to all the devices? No, that's certainly not the case here. Google is a giant company which has all the required resources, however, there are a lot of other reasons behind the delayed Android updates. Let's break it all down today.
Update Roll-Out Cycle: Let's start with how an Android update is actually released and what all stages or levels it goes through until it finally knocks your device's door.
First things first, Android is an Open Source Project (AOSP as we call it) and what I mean by that is that anybody can get the permission to use Android's source code to build their own version or better known as the Android skin for a particular device. However, there are various factors which come into the picture.
Android devices use chipsets from different manufacturers such as Qualcomm, MediaTek, Samsung, Intel etc. So in order to make the new update compatible with each of the chipset, the respective chipset makers share their codes with the different OEMs. As a result, this step easily takes up a month for the chipset makers to blend the new update to their different processor variants. On the other hand, Apple doesn't really have to go all this as the devices who will get a new software update are all Apple devices, hence, they all use Apple's own chip inside. This is primarily the reason why Apple takes a lot less time testing an update on a particular device than any of the Android chipset makers out there.
The next step is where OEMs bake in their own Android Skins. The source code which the OEMs receive from various chipset makers is then layered with company's own proprietary skin. Samsung's TouchWiz, Xiaomi MIUI, HTC Sense, ColorOS all our examples of Android skin. Now, this layering might involve adding in certain features, blocking certain features, adding certain apps etc. Post this, the OEMs try to add certain hardware features to their devices to make them even more distinctive. Samsung Galaxy S8 and Noe 8 having the Iris Scanner feature is a prime example of this.
The last step involves testing. Yes! Before companies like Samsung, HTC, LG, Lenovo, Xiaomi roll out an update to their users, they first release it for a bunch of people who then test everything which can possibly be tested on an Operating System update. OnePlus's Open Beta update programme is pretty close to what I am talking about here. Further, this is where Carriers also perform their own testing in order to make sure that the update is stable.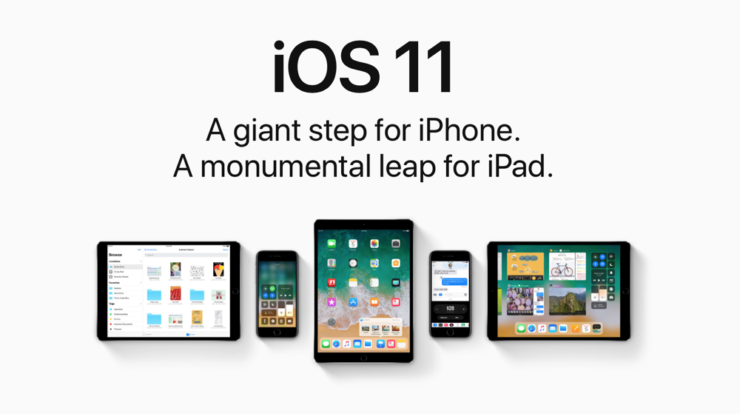 Resources: While an average Android Update Cycle is already a time-consuming process, resources also does play a role for faster future updates. Companies like Samsung, HTC, have resources wherein they manage to bake in the source code relatively quickly than other companies. Remember, heavier the Android Skin – more time it takes to bake in the Android source code.
Timeline: Well this is something that not a lot of people point out. There is a difference between the timelines of Android and iOS updates. Apple releases an update at the last stage of the rollout when all the testing and blending is about to finish. While Google releases an update at the initial stage when it actually starts testing the original source code by itself. This is why we get the next Android version developer preview sometime in March every year whereas the final version is launched sometime in August.
I would like to point out the thickness of an Android Skin once again here. You might have noticed that devices running on near Stock Android such as OnePlus 3, OnePlus 5, Motorola devices etc. tend to get the latest update much faster while the likes of Xiaomi and Samsung are some of the latecomers to the party. This is primarily because devices running near stock android require minimum additions or subtractions to the source code received from the chipset makers. They don't need to add certain hardware features, apps, themes etc. Consequently, they are first in line to get the Android updates after the Pixel and Nexus lineup are done tasting it.