A new update for Whatsapp has been released that brings a new interface for the popular messenger application.
The new update, according to reports, brings new fonts and colour schemes that enhances the applications' overall look. "Subtle colours for the app and the speech bubbles are what make this new UI look really exciting. Your smiley drawer has shifted homes and can be found to the left of your text line. Image previews too are now larger and the image window itself looks non-intrusive," a technology focused website further added.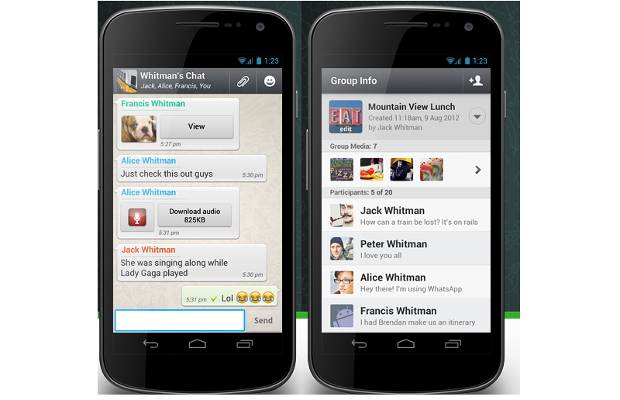 However, the update has not been released over any application store like Google Play or iTunes, rather it is available from Whatsapp's own website. The free APK will update your Whatsapp account. Remember that Whatsapp service is free for a year after which one has to pay $0.99 or Rs 50 approximately for a year to use the service.
Whatsapp has been very poupular with the users and is available on iOS, Android, Windows Phone, Blackberry and even for Symbian platforms.