WhatsApp is on streak of launching new features and the latest one to arrive is WhatsApp support for Wear OS smartwatches. For those unaware, WhatsApp wasn't available for Android Wear OS based smartwatches but that changes today. Here's how you can download and use the app on your smartwatch.
WhatsApp for Wear OS: Features
The report that comes from WABetaInfo suggests that after installing the latest WhatsApp beta for Android 2.23.10.10 available on the Google Play Store, some users noticed that the app was listed to be compatible with their smartwatch, in particular, with Wear OS. In other words, those using the latest beta version of WhatsApp can now install the app on their smartwatches running Wear OS.
We can also independently verify that the app is now available on the Google Play Store on Android smartwatches. Users can now stay connected and access their chats and messages directly from their smartwatch. At the moment, the app includes features like chat messaging and voice messages.
Users can type the messages or record voice messages via the mic on the watch. The app is pretty basic in terms of functionality but gets the job done and is a time-saver for those who are always using their watches instead of their phones for basic tasks. Further, WABetaInfo says that messaging on the smartwatch app still preserves end-to-end encryption as this relies on multi-device capabilities.
Read More: WhatsApp releases single-vote polls and more new features
WhatsApp for Wear OS: How to download
Now, if you are logged into the same Google account on your watch as your phone, and have the latest WhatsApp beta installed on your device, Play Store on your smartphone should show you an option to install the app on your watch too. However, if it does not show the option, like in our case, then you can install the app on the watch itself by opening the Play Store on it and searching for WhatsApp.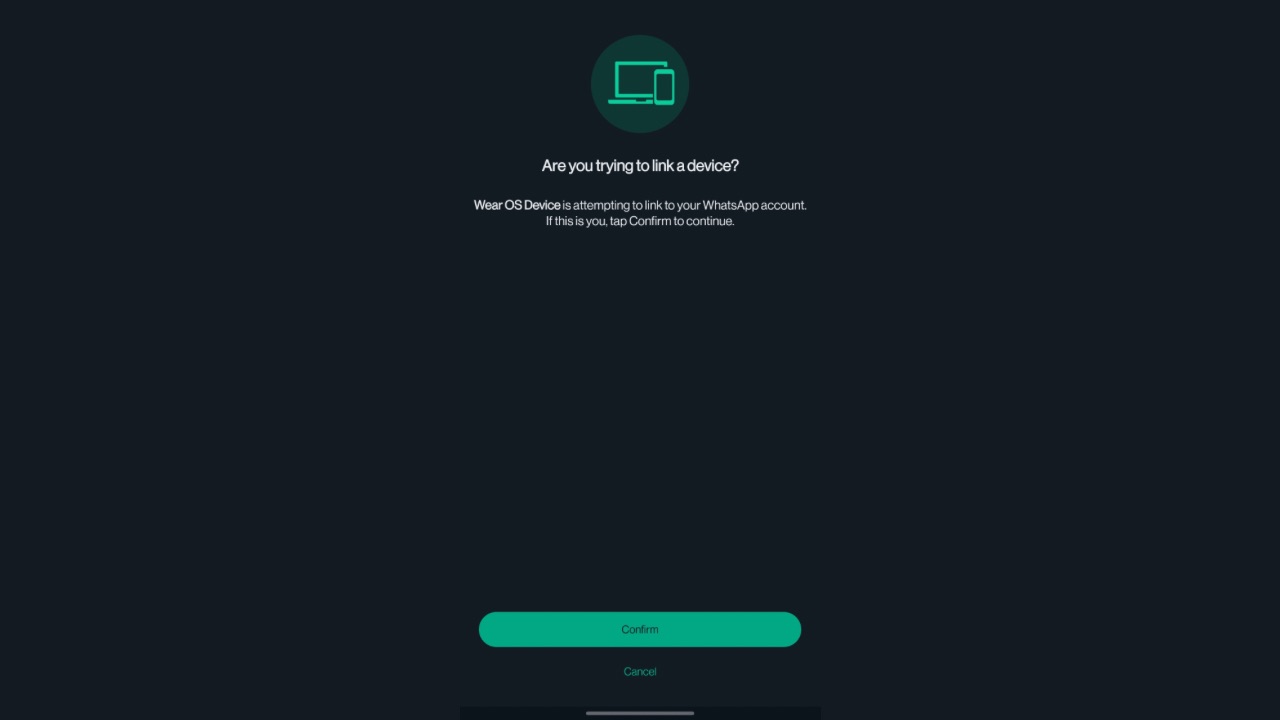 Once downloaded and installed, make sure your phone and watch are connected. Once you open the app on the watch, WhatsApp will ask you on your phone if you are trying to link a device, while at the same time, an 8-digit code will be shown on your watch. Next, you'll have to enter this code on the phone and after that, the watch will start loading your chats.