WhatsApp has rolled out a new beta version that makes it easier to record long voice messages. The feature is already available for iPhone users and it makes it easier to record voice message without holding the record button for the entire time.
In order to record a voice message, users need to tap and hold the mic button present at the bottom for 0.5 seconds. Users will see a lock icon once just above the mic button. Slide up towards the lock button and then record the voice message easily.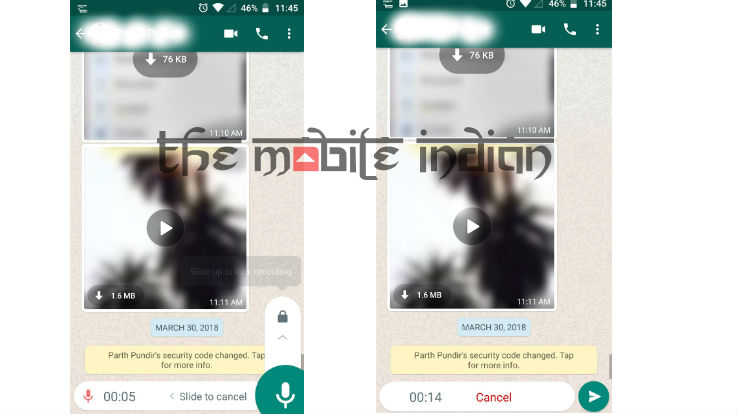 Users can send the recorded message by clicking on Send button. Furthermore, if you can tap on Cancel button, which is present next to the timer to delete the recording. With this, it is now easier to record lengthy messages without holding the mic button.
Previously, the brand has introduced QR codes through which users can transfer the money with a simple scan. The new feature is only available in the beta version and it is available on 2.18.93 version of the app. However, the payment feature has not been rolled out to all beta users. WhatsApp recently integrated UPI (Unified Payments Interface)-based service into its platform, which allows users to send money through the application.
With WhatsApp Payments, users can send and receive money from within WhatsApp with UPI (Unified Payments Interface). To either receive or send money, you have to first link your bank account which is already linked to UPI. It is important to note here that both sender and receiver need to have UPI setup in their WhatsApp accounts for the payments to work.