WhatsApp messenger has been widely appreciated and used on several mobile platforms. However, WhatsApp App has been giving issues to the users on Windows Phone 8 platform. Now the developers have pushed a new update with several new features and improvements to ensure smoother WhatsApp experience. The new WhatsApp App 2.10.491.0 version is of 6 MB and can be downloaded from the Windows Phone store.
WhatsApp is a popular instant messaging and multimedia sharing app based service available for almost all mobile platforms. The new WhatsApp update for the Windows Phone 8 devices brings voice calling from within the app. Along with new smileys, users can see them on the double wide tiles as well. The app now allows users to keep music playing in the background while using the app.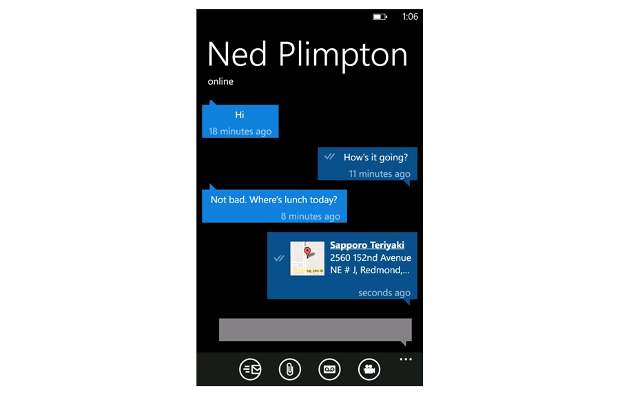 Whenever the app is started, user is asked whether to let the app take a back up of the chat history. This option is also available in the settings. Notifications have been fixed for users so that no message is missed out.
Apart from that, users get to see large images and there are several performance improvement tweaks. WhatsApp has had tough time with Windows Phone platform and the company has certainly not given up on it.