Grammarly has announced the upcoming launch of its new AI-powered assistant, GrammarlyGo, which will be contextually aware and powered by generative AI. Like ChatGPT, this new assistant will be able to assist users in creating new content or revising existing text, whether they are composing an email or working on a document.
"It will uniquely offer relevant, contextually aware suggestions that account for personal voice and brand style while staying true to our augmented intelligence philosophy to keep customers in control of their experience. GrammarlyGO will enable customers to save time, enhance their creativity, and get more done," said Grammarly in an official blog post.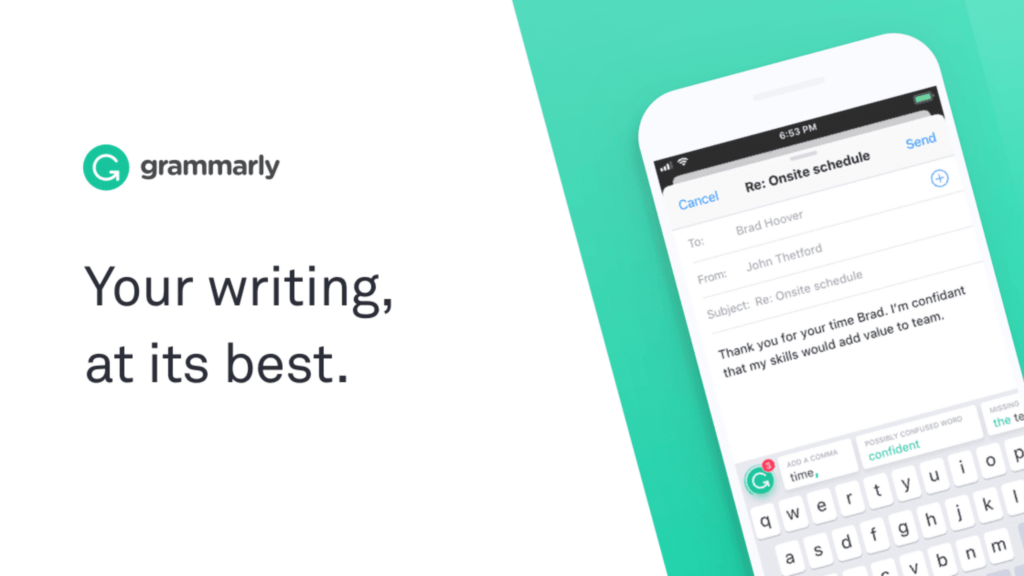 Grammarly is the most sought-after writing assistant, which can correct grammar, spelling, and punctuation and even detect plagiarism. With a range of features that include tone setting, engagement boosting, and context-specific language usage, Grammarly is a desirable tool for writers.
GrammarlyGo Pricing
Grammarly intends to launch GrammarlyGo to all of its customers in April, including Grammarly Premium, Grammarly Business, Grammarly for Education, and Grammarly Free. The initial release will be restricted to residents of the US, UK, Canada, New Zealand, Germany, Poland, Ukraine, and Australia, with a broader release expected soon. At the time of writing, there is no information about the pricing, will it be the same as the existing model where GrammarlyGo is a value add or new pricing structure will be announced?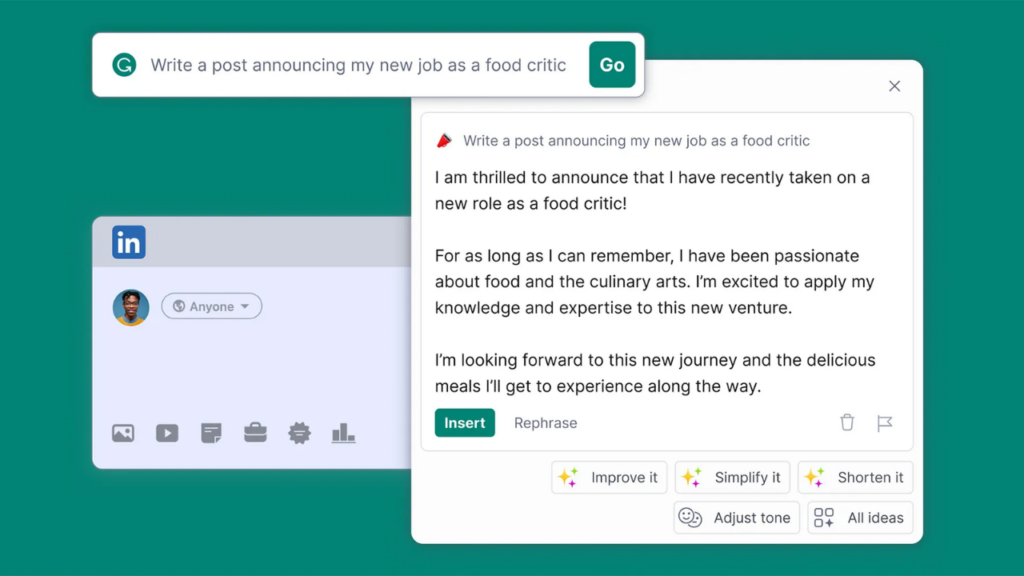 The company claims that the new feature is necessary because people spend too much time trying to communicate in just the right way, and it can apparently be an impediment to business productivity.
Things GrammarlyGo can do
Reply to emails: GrammarlyGO can quickly help users reply to emails with relevant one-click prompts such as "I'm interested" or "I'm not interested".
Rewrite for tone and clarity: It enables users to rewrite sections of their writing for clarity and make it either shorter or longer.
Generative prompts: It even helps generate ideas and outlines for content creation. Plus, users can personalize their writing according to a specific tone or role. With GrammarlyGO's prompts, jumpstarting or sprucing up writing becomes much more easier.
Recently, AI-generated writing has triggered varied feelings from experts in different areas, with both anticipation and unease being voiced. Content creators, investigators, and other writing community members have been discussing tools like GrammarlyGO and ChatGPT, worrying that these tools might take their place. However, developers are embracing them to boost productivity and lighten their workloads.