Years ago, a regular PC user wasn't clearly fluent on app permissions since most of the software back then never notified us about the ability to access one's web camera or their contacts. Back then, a simple clicking on "Agree" would be the gateway to a whole new software since most of us never bothered to go through the terms and conditions of the applications.
App permissions have come a long way since then and we now have the power to decide which app we'd want to give permission to and even so choose the different permissions allotted to the specific app. Even then there a lot many among us who don't have any idea that such means of freedom exist and the more you know about these, the safer your data will be protected from hackers or unknown app developers.
Often it happens that users give an app permission to do something without thinking twice about the same and in such scenarios, one might as well give the app access to use the camera or microphone without batting an eyelid. While most of these apps ask for most of the permissions at the beginning itself in order to explicitly access specific parts of the phone, some of them might not be doing the same honourably.
With so much going on after Facebook's recent data scandal, many users have been reminded that privacy is an important factor in their life and app permissions are certainly something to know more about. Apps on both Android and iOS devices ask for access to various features on the smartphones they use and most of them basically revolve around contacts, camera, microphone, location, calendar, gallery, sensors, access to other social media apps.
One thing to be noted is that some of them might really be necessary for the app to work. Like hailing a cab through Uber would need you switch on the location and Instagram would need access to your camera and gallery in order to click or upload a picture to their servers. Barring any of these permissions will devoid the app from working properly.
Considering that you're using a lot of apps, be it on iOS or Android, you will be greeted with a lot many app permissions and cybercriminals who're in charge of these unknown apps or the apps that have gone rogue can access the content of your phone without your knowledge.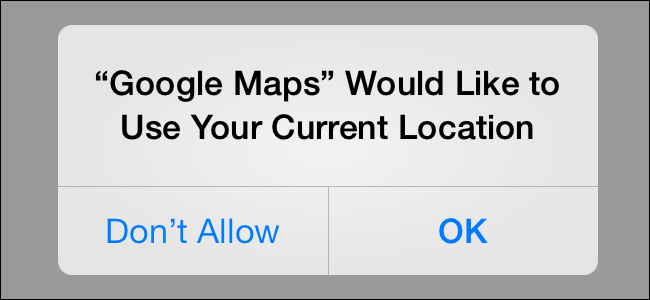 Location Permissions allow an app to read and use your phone's approximate location and there are reports that the precision of this data could even track you to the floor that you might be living in. If you're giving an app to always have access to your location, you might just as well give a hacker your address. Cybercriminals can use this information to gather data and send phishing emails in ways you wouldn't imagine and thus cost you your privacy.
iOS and Android users both have iCloud and Google accounts that they use to login to most of their apps and social networks. While this is done to make it more easy to access different content without needing to log in to a site again, it creates a vulnerability just cause of the fact that if a hacker has access to any one of these accounts, all of the linked accounts will be at risk.
Allowing an app to handle a call or read the contacts information can not only leave your IMEI number unprotected, it'd give hackers means to use your IMEI on their servers while they track you with no extra effort. Giving contacts access to these apps would mean more users will now be left exposed.
Some apps also request for accessing SMS messages on your phone which would let them read and create text messages from within your phone and thus leave you less protected to bank OTPs and account security. If a rogue app gets access to such content, cybercriminals will be able to extract your banking information based on what's been read off your messages.
A bunch of other apps also ask for storage and connectivity access. Though this is mostly harmless, some hackers would be able to modify and read the files on a user's smartphone and can spread malware.
App permissions on iOS and Android have evolved in the recent years. The rollout of iOS 11 last year meant several permissions were flagged for proper usage where developers are concerned. Be it location or access to the camera, apps on iOS ask for a permission when the app process needs one. These permissions can be easily viewed under Settings > Privacy and users can check which apps use the phones' contacts, reminders, calendars, Bluetooth, photos, camera, microphone and more.
In case of Android, Google started forcing developers to request for individual access ever since it rolled out Android 6.0 Marshmallow, which still occupies a large percent of the Android market share. Instead of users just accepting to everything a developer might have asked for, the Android update allowed users to select which permissions needed saying yes to. Managing app permissions are as simple as the ones on iOS and users can opt to view the permissions by clicking on the respective apps under Settings > Apps. When a developer pushes an update with new permissions needed for an app, users will be notified of the same before downloading the app or updating it upon when they'd be able to review the app's access.
With so many devices and apps that are developed for the Android platform, there are equally more malware and spyware apps that can attack. iOS devices are not left undeterred either but with stricter rules having been implemented on the Google Play and App Store, the architecture behind how the apps use these services have come a long way.
As for privacy, your smartphones are just as safe as you are and it's up to users to tread mobile security carefully, since we use these mobile devices more than we use our notebooks which means we browse through more data on the former. The only way to remain safe is to take it upon yourself to not actively give permission to the app that you just installed and think sensibly on what possibly could that app gain from having access to the permissions that it's explicitly asking for. Just a few minutes and you can ensure that you're safe and not handing out sensitive information over to your apps.