Opera has quietly pushed a public beta version of its new Opera Mobile web browser for the Android devices with WebKit layout engine software. With this, Opera too has joined the league of Google Chrome and Apple Safari mobile web browsers to use WebKit for better rendering of different web elements.
Google Chrome for mobile and Apple Safari for iOS devices have been using the open source web browser engine to boost up the mobile web experience. After trying very hard to use the home grown Presto rendering engine, Opera has finally decided to move to WebKit. The move was quite surprising but was warmly welcome.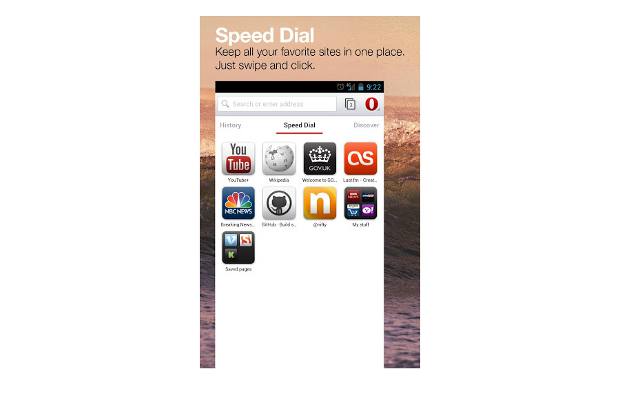 The new Opera Mobile browser beta is already available in the Google Play Store and it gets the new Android Holo user interface look and feel. There is hardly anything new in terms of features but the most important thing is that it is powered by WebKit's layout rendering engine.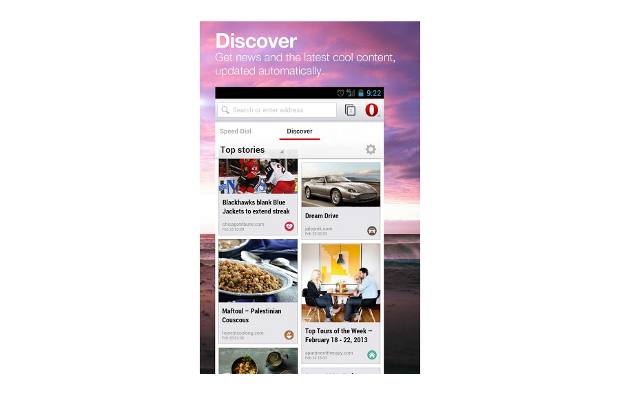 The new beta also features Off-Road function that basically uses Opera's proprietary compression technology to push squeezed content to the smaller screens. Of course there is tabbed browsing and speed dial to pin the bookmarks at the home screen. Opera has also added the Discover feature that basically recommends content to the user in the form of links based on the web browsing preferences.
Now it will be worth to see what Google Chrome, Apple Safari and Firefox for Mobile will have to offer in competition. The new Opera Mobile browser beta is ready for the Android smartphones and is available from the Google Play Store.