There was a time when interesting and powerful specification was for high end smartphones only but not anymore. The war between chip makers like Mediatek, Qualcomm and to some extent Intel and Nvidia will benefit the end consumer as these chipmakers try to bring more powerful and yet fully integrated chipsets to the market at cut throat pricing. A glimpse of the same is already reflects in the fact that handset makers now have managed to launch quad core processor based phones for even less than Rs 9,000.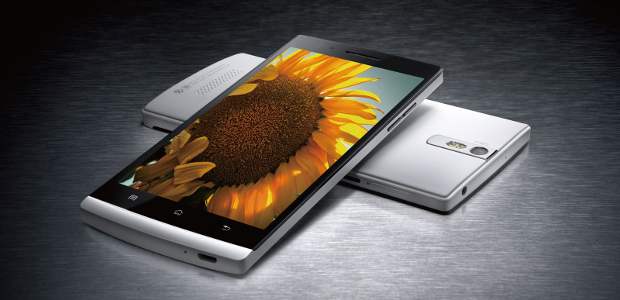 But the war isn't showing any signs of letup as many chipset makers have made a slew of announcements that points to smartphones with specifications that not so long ago was equated with laptops only.
Here is a look at all the chipmakers portfolio to know what is already being planned with few launches already happening and what is store for you in next few months from smartphones brands. Though we warn you that if you are in an urgent need of buying a phone you should not read the story as you might want to delay your purchase for few more days.
###PAGE###
Mediatek
Mediatek is the favourite chipmaker for Indian and Chinese brands. Most quad core phones that you see in the market priced below Rs 20,000 are based on Mediatek MTK6589 chipset. Though it was popular amongst Indian brands, its quad core processors still do not offer the same performance levels as a Qualcomm Snapdragon Pro or Nvidia chipsets. It does manage to beat Qualcomm's lower end quad core offering in benchmark scores though.
Recently, it has announced MTK6589T chipset that offers better clock speed of up to 1.5 GHz and also supports 13 megapixel rear camera, 5 megapixel front camera, full HD display and faster 3G speeds. It also supports Miracast display (wireless display standard to share content with connected displays). Already a few devices have been launched with the new chipset that includes the Xolo Q1000S and Spice Pinnacle FHD.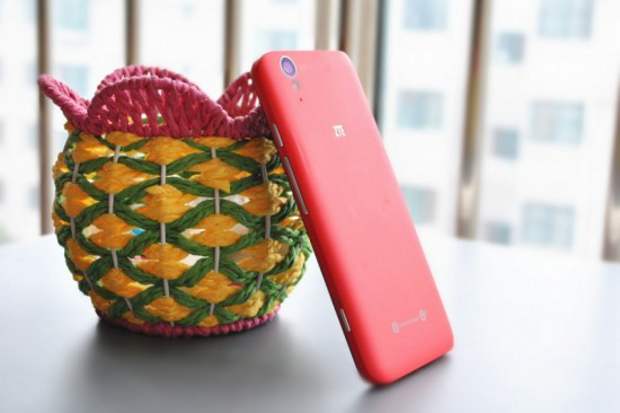 And this is just the start, you will have launch based on this chipset from every Indian and Chinese handset brands in coming few days with price point of Rs 17,000 looking like the top end for the Indian brands.
It has also introduced 6589m which is the lower end of the scale and has a significantly reduced SGX544 GPU and supports only 8 megapixel camera. The phone based on this platform will come with non HD display and 5 megapixel cameras and will be priced in the range of Rs 9,000.
###PAGE###
Octa Core will be the new Quad Core?
However the real exciting news from Mediatek camp is the completely new series of octa core processor, called MTK6592. This will take the Samsung Exynos 5 processor of Samsung Galaxy Fame head on. The good news is that while Samsung chipset can employ only four cores work at any given time, Mediatek offering is likely to use all eight cores at once if the task demands so.
The processors will be clocked at 1.7 to 2.0 GHz and handsets based on this would cost almost half of what Samsung Galaxy S4 costs, well that's our guess. However nothing about MTK6592 is official yet, but is more or less certain.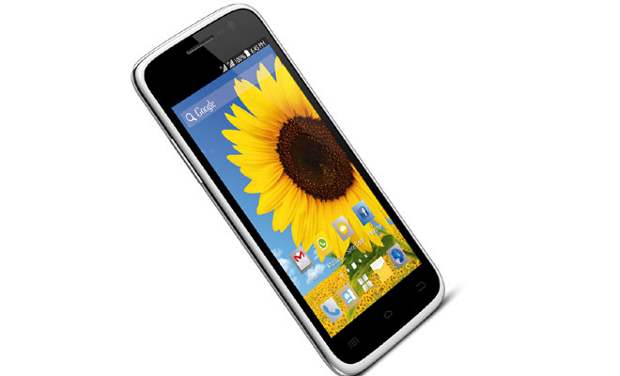 The rumors have it that Sony will be the first one to use this chipset and launch a device on the same by November this year. Indian and Chinese brands are sure to release the phones based on the platform as soon as they can, probably by the end of this year. We will also see quad core version of this chipset which will offer better battery life than the current Mediatek 6589 chipset.
So we are looking at smartphones with full HD display, 2 GB RAM, 13 megapixel camera and benchmark scores of around 25000 which is like todays best figures from top of the line smartphones from the likes of Samsung, HTC and Sony (current level with MTK6589 is 13000) being launched for around Rs 20,000.
###PAGE###
Qualcomm
Qualcomm has recently announced its product revamp with new lineup consisting Snapdragon 800, Snapdragon 600, 400 and 200 quad core chipsets. Few powerful devices with Snapdragon 600 chipset like HTC One and LG Optimus G Pro have already been launched which come with features like full HD display, 1.7 to 1.9 GHz speed. The next flagship phones are going to be based on Snapdragon 800 chipset and the first one is expected to be LG Optimus GII.
Snapdragon 800 promises support for up to 2.3 GHz clock speed, up to 22 megapixel, 3D camera, support for Ultra HD videos and 2560×2048 pixel resolution display. Everything about these phones will be top notch and so will be the price.
For the price conscious Snapdragon 200 and 400 is the solution that Qualcomm has trained the gun with on Mediatek. Entry-level Snapdragon 200 processor comprise of quad-core ARM Cortex-A5 cores clocked at 1.4 GHz per core. Featuring support for LPDDR2 RAM, the chipset features Adreno 203 graphics chip which will be just enough to drive the casual games and deliver smooth user experience. Playback of 720p HD quality videos will be supported along with up to 8 megapixel camera support. Better location based services are promised with high-accuracy GPS module.
For the multi-SIM configurations, this chipset supports Dual SIM-Dual Standby. Even though it will offer better performance than the Snapdragon S4 Play chipset that it replaces, it still doesn't look like much in comparison to the 6589T that Mediatek has released recently as it is based on ARV V5 architecture, while there is a version of Qualcomm with ARM A7 architecture as well but those are clocked at 1.2 GHz only. However the good news is that the price range that devices based on this chipset is set to be launched in the range of Rs 10,000 to 12,000 only.
However Snapdragon 400 processor series will deliver more performance, battery life and connectivity compared to Snapdragon 200 and is likely to power slew of devices in the mid range at around Rs 20,000.
The Snapdragon 400 series of processors will be offered in two options – dual-core Krait cores System-on-Chip, clocked at 1.7 GHz per core and quad-core Cortex-A7 System-on-Chip, clocked at 1.4 GHz. Qualcomm has used the Adreno 305 graphics chip to provide rich 3D gaming and graphics pump. Advance camera features, premium audio and 1080p HD video capture as well as playback will be supported by the processor.
These processors will also support the new WiFi Miracast technology that allows pushing multimedia content to Miracast standard certified HDTV displays. In short, the mid-range level of smartphones will get a good over-all performance boost with the Snapdragon 400 series processors.
Qualcomm is no hurry to launch octa core chipsets, and infact it doesn't need to as its architecture already allows the system to choose between just one core or two or four cores depending on the task. So while Samsung Exynos saves battery based on the choice of two set of quad cores one set for power savings the other for performance, Qualcomm's chipset uses all four when there is need for performance and switches off any number of them when not required saving on battery.
###PAGE###
Intel
Intel is a new player in the segment, but it is leader in PC segment and therefore brings in a completely new architecture in the game, unlike all the other players who are using ARM architecture, it is using its own x86 architecture which has been used for ages in the PCs. Initial reviews of Intel's 2 GHz dual core Z2580 processor has been very positive and already a few devices like Lenovo K900 and Xolo X910 has been launched and a few more are coming.
However no big smartphone brand is betting on Intel just yet and therefore even though performance is good you are not likely to get too many offerings on Intel platform anytime soon. You can however definitely checkout Lenovo and Xolo offering as both are priced very attractively.
###PAGE###
Nvidia
Nvidia has taken a long time to launch its latest Tegra 4 chipset. It has not been as successful as Qualcomm or Mediatek but it has its fan following amongst gaming enthusiasts. The latest chipset from Nvidia is now ready. It is claimed to be six times faster than Tegra 3 and houses 72 core graphics processor and 4+1 core CPU. The extra one core for battery saving was there in Tegra 3 also but now it is based on more powerful A15 architecture. Apart from all high end features, it even supports Computational Photography Camera, which allows always on high dynamic range shooting and other high end photography features.
There is also a cut down version of Tegra 4, called Tegra 4i which gets only 50 core GPU and its one extra core is based on ARM A9 architecture (not as powerful as A15) and will power mid-range products. The cores of these chipsets will be clocked at 1.7 GHz to 2.3 GHz speeds.
However while Nvidia's product offering is exciting, chipmaker has failed to get many takes, the first device on Tegra 4 is expected to be ZTE Geek to be announced shortly, but none of the big names has announced their launch except HP which will launch a tablet called Slatebook X2 using the platform.
Xolo, the first Indian brand to launch a handset with Intel processor, has also recently launched Tegra 3 based Xolo Play T1000 and thus is expected to launch a smartphone with Tegra 4i platform.