The Vriti e-learning app, which made its debut with Micromax's Funbook and was hailed a lot, is now available for all Android smartphones and can be downloaded from Google Play Store.
The app, known as VLearnSmart, is a smart education platform that brings authors, distributors and students together to find, create and sell courses. The platform has been launched on Android, with multi OEM support.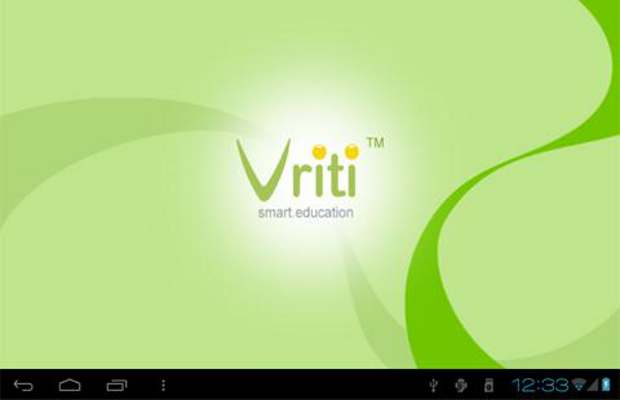 VLearnSmart allows students to access more than 500 smart courses ranging from Class 1 to Degree courses for CBSE, ICSE, Maharashtra State Board and West Bengal State Board. It even provides preparatory material for Medical, Engineering and MBA exams.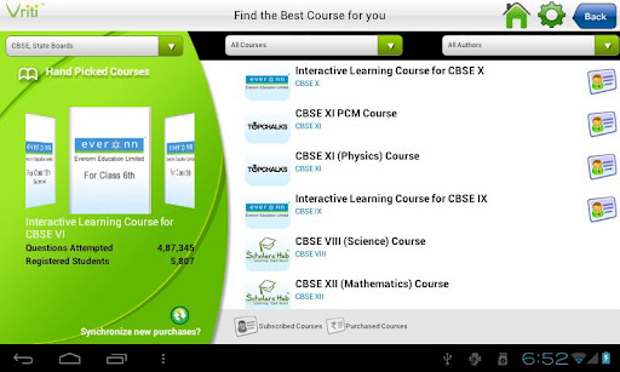 Currently, the Vriti e-learning app has content from leading content brands like Pearson, Everonn, Toppers Tutorials, Career Point, MBD Alchemie, Topchalks, CyberLearning, Future Vista, Learning Mantraa, Children Book Choice, GK Publishers, Scholars' Hub, Vidyalankar, Universal Tutorials, CAPS Education, Zion Tutorials and many more making it India's largest education exchange.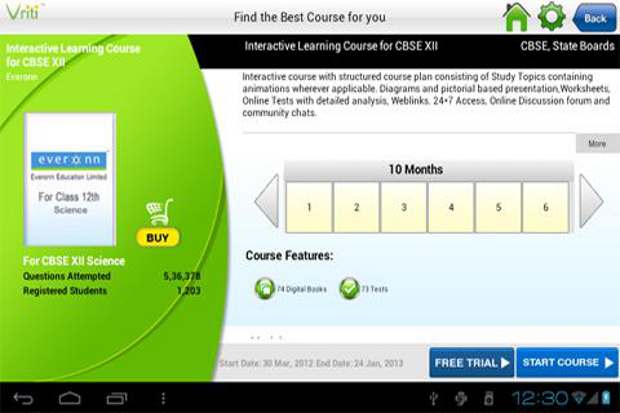 "VLearnSmart allows democratisation of content delivery, which puts the discovery of relevant learning material in the hands of the consumer. Our distribution network extends to over 1000+ education institutes, which is a great advantage that we offer to any content partner," said Swapnil Shrivastav, chief executive officer and founder of Vriti.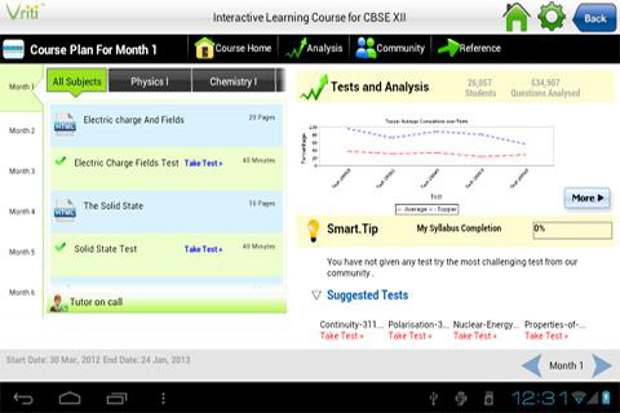 Like a personal tutor, the platform is wrapped in an intelligent lesson plan with quality study material, videos, multimedia, tests, and assessment from leading content brands. Smart course brings deep personalisation and hand holding for students.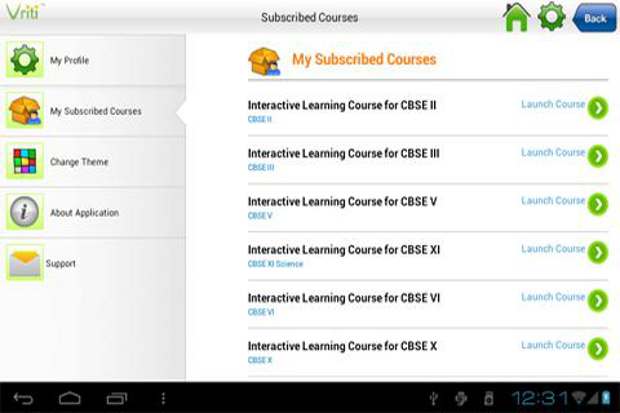 Students will though have to pay for the content they download using the platform and price varies between few rupees to few thousand rupees.