Vodafone UK accidentally listed four iPhone 5 models on its website as compatible phones for its Sure Signal box which is a 3G signal booster device.
But now the website has immediately withdrawn the mentions of iPhone 5 16GB and 32GB models in Black as well as White colors. Rumour mills have been hinting at a special event in this month where Apple will announce the new iPhone 5 handsets.
Earlier today, Vodafone UK website listed four iPhone 5 models &#151 that included Black and White models with 16GB and 32GB capacity. Unlike iPod touch and iPad, the iPhone won't come in 64GB models.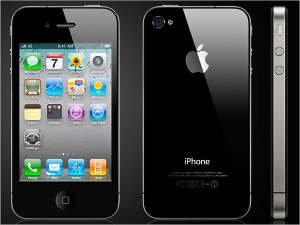 The reports so far indicate that the iPhone 5 will have the Apple A5 processor used in iPad 2 and an 8-megapixel camera for high quality photos. Apple iPhone 5 will be the first device from the company to feature a dual-mode chip to support both GSM as well as CDMA networks. Apple is expected to make the iPhone 5 available next month in US at least.
Till date, Apple has not released 64 GB storage capacity loaded iPhone. Most likely the iOS 5.0 might be released along with the iPhone 5.