Viber is a one of the popular services offering free text messages and voice calls over WiFi and mobile data networks. The company has pushed a new beta update for BlackBerry 5 OS and BlackBerry 7 OS only. At this moment, there is no word on whether the official app will be released for the BlackBerry 10 OS or not.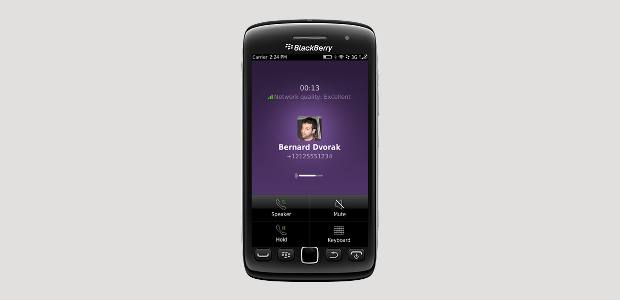 The Viber beta app update brings voice calling over 3G networks and WiFi networks. In a way, it features the capabilities of Skype and WhatsApp combined together. However, at this moment, the beta version of the app supports only the BlackBerry 5 OS and BlackBerry 7 OS. Surprisingly, the app doesn't support the BlackBerry 6 OS and the company stated that the respective OS version has "several technical limitations" and free calls will be available only for the other two versions.
Apart from voice calling, the beta update also addresses bugs and brings performance improvements.