A couple of days back, we have reported that the Chinese manufacturer, Vernee Mobile will unveil its latest flagship smartphone 'Apollo 2' at Mobile World Congress (MWC) 2017, in Barcelona and it will world's first smartphone to sport a Deca-core Helio X30 SoC. Now the company has revealed that there will be total five smartphones which they will showcase at the MWC 2017 event, named as Apollo 2, Apollo X, Pro Mars, Thor E and Thor Plus.
On company's MWC page, the company has posted the small overview of Apollo 2, Pro Mars, Thor E and Thor Plus smartphone, along with product images. However, for Apollo X smartphone, they have used its Facebook post as the medium to reveal a couple of interesting details of this upcoming device.
Vernee Apollo 2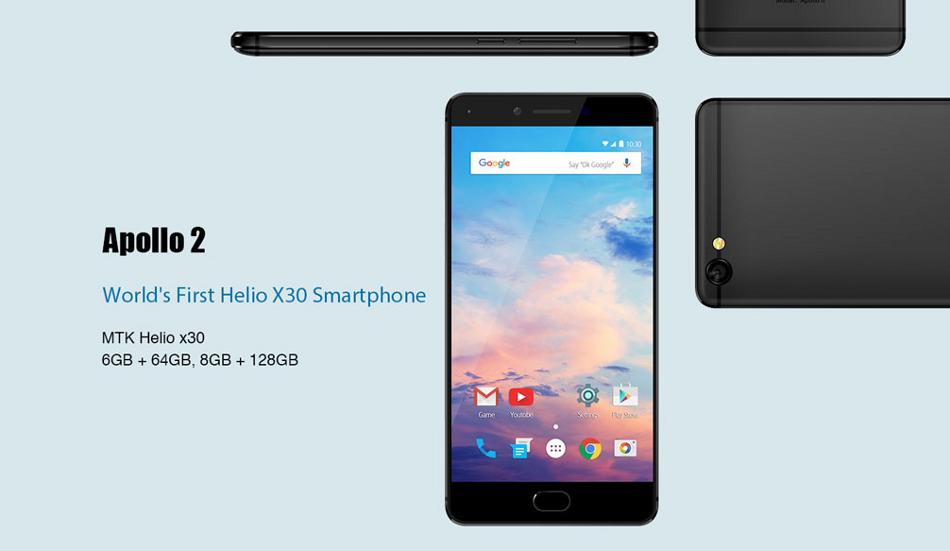 First, let talk about the much-hyped Apollo 2 device. As per the company, this smartphone will be the world's first smartphone to sport an Helio X30 SoC. The Helio X30 is a deca-core SoC, which consists of 4X Cortex-A53 clocked at 2.2GHz, 4X Cortex-A35 clocked at 2GHz and 2x Cortex-A73 clocked at 2.8GHz. Further, the smartphone will come in two variants. One will have 6GB of RAM with 64GB of internal storage, whereas the other one will have huge 8GB of RAM with 128GB of internal storage.
Vernee Apollo X
As per the Facebook post, the Vernee Apollo X will be a special edition of Apollo series and will be the world's first deca-core flagship smartphone running Android 7.0 Nougat operating system. Further, it will be the first model of Vernee in 2017 and will be unveiled at MWC 2017.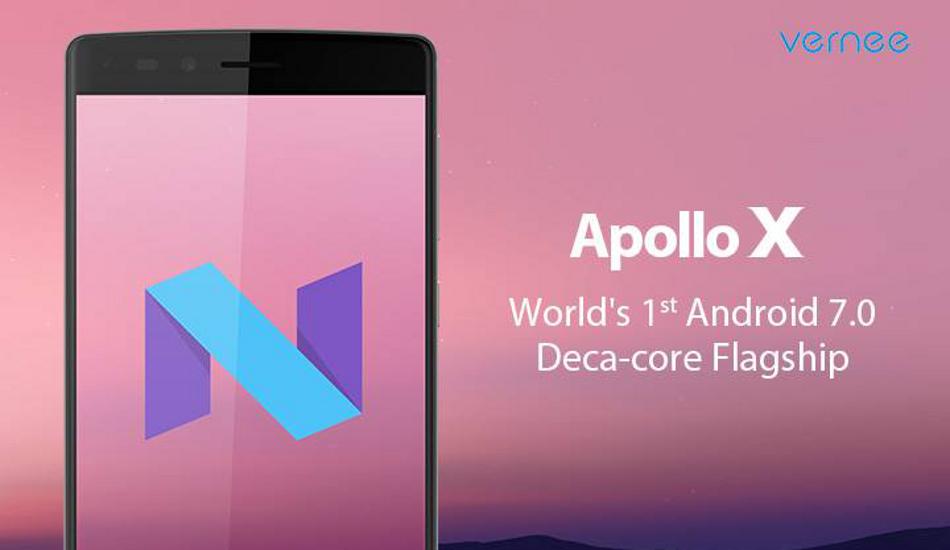 As per reports, the smartphone said to feature a 5.5-inch display and will be powered by an Helio X20. Further, as per reports, the company claimed that this smartphone will be a budget oriented and will compete with the recently launched Xiaomi Redmi Note 4 smartphone.
Vernee Mars Pro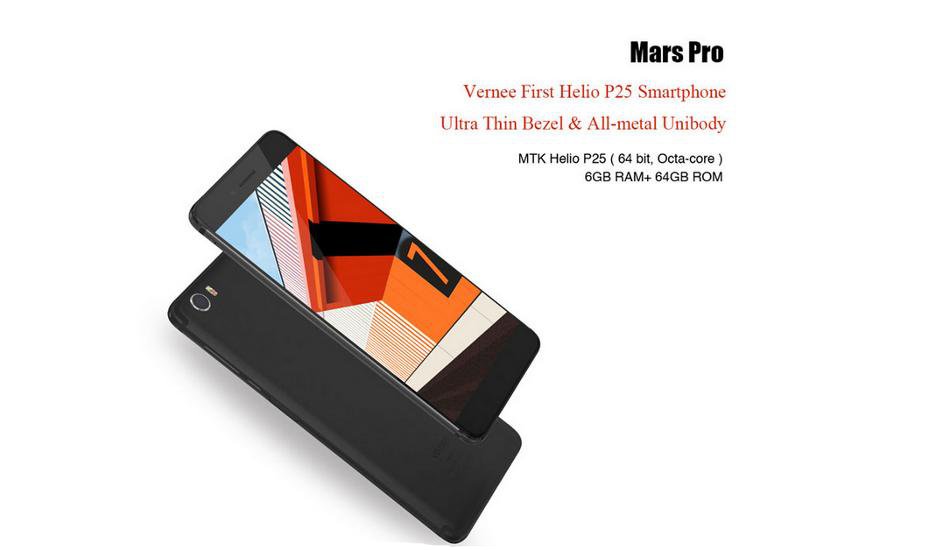 The Mars Pro smartphone will be company's first smartphone to come with MediaTek's Helio P25 chipset. The smartphone will have an all-metal unibody design with an ultra thin bezel. Further, it will have good 6GB of RAM with 64 GB of internal storage.
Vernee Thor E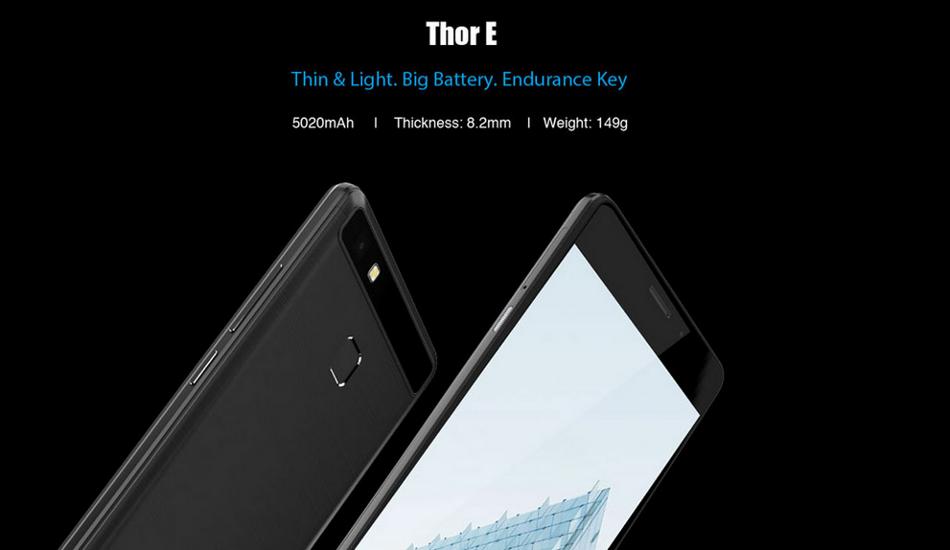 The Thor E smartphone will be 8.2 mm thick metal casing weighing 149 grams. The smartphone will get the strength from a 5020 mAh battery and expected to feature a 5-inch display. Looking at the image, it looks like to have a fingerprint scanner as well at the back panel.
Vernee Thor Plus


The Thor Plus will be powered by a massive 6050mAh battery and will have a 7.9 mm thickness.
As of now this much of details were revealed by the company, hence we have to wait for the MWC event to get the full details for all five upcoming devices from Vernee mobiles.