Happy Valentine day to all our readers. We hope you would have already done shopping for your Valentine but in case you are still scouting for gifts here are some tech gift ideas you can consider. Note that, these ideas are everything tech you can gift apart from smartphones.
For Him
When it comes to tech, guys generally lead, hence it is natural to have more options here.
Earphones/Headphones
If your loved one is into music and always carry a pair earphones in his pockets, a pair of new earphones or headphones can be a perfect gift for him. Now depending on your price budget, there are a tonne of options. For a budget of Rs 1K or below, Sennheiser CX 180 Street II still rules and delivers much more than its price. On top, you also get two years of manufacturer's warranty. If you want a built-in microphone, then you can look for JBL T150A or JBL C100SI both of which are priced less than Rs 1,000 on Amazon India. Moving up the budget, the number of options is narrowed down to a lot less but quality headphones.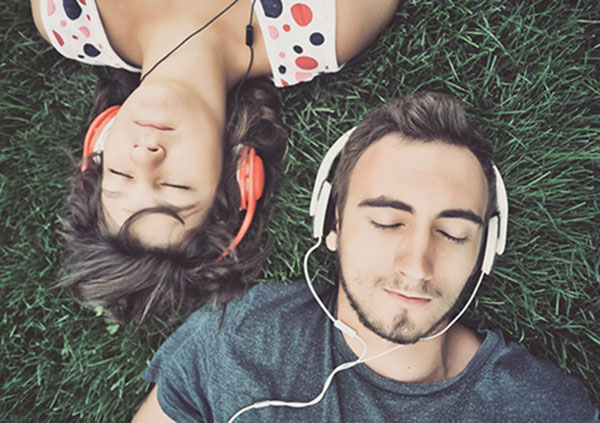 On the other hand, if he is a headphone guy and also won't mind a pretty fancy looking pair of headphones, Skullcandy's S5LHZ-J570 Anti-Stereo Headphones can be a good option otherwise, you can also look for Sennheiser HD 202 HD II for a more subtle look and feel. Other than that, headphones tend to be categorised as on-ear and over-the-ear so choose wisely before buying.
Bluetooth headphones or earphones have also picked up a little pace now and has been in demand since last year. There are a bunch of options from Samsung, Skullcandy, Jabra etc. which might interest you.
Smartwatch
Guys love wearing watches and having a dose of tech inside a wristwatch is just an icing on the cake. Now if he is into fitness, a fitness band can do the job. For the budget category, you can look for Mi Band 2 (Rs 1,999) or can bump up the budget and take a look at Samsung Gear Fit 2 (Rs 11,999). There are also a bunch of options from Fitbit which are worth considering.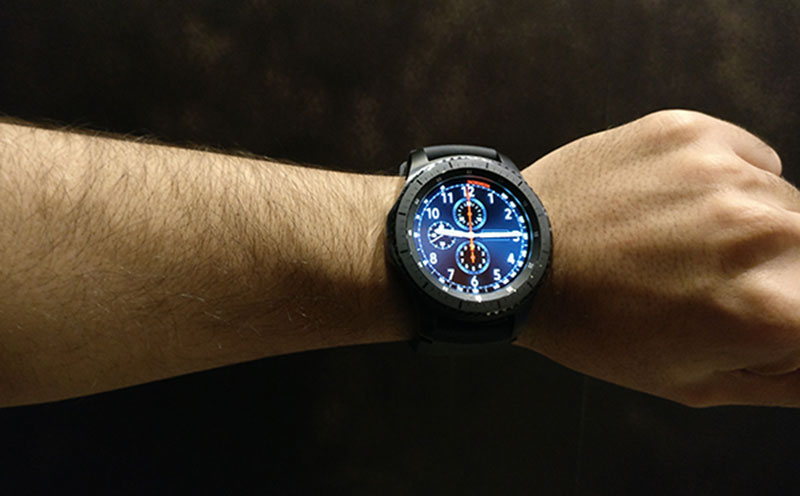 On the other hand, if a smartwatch is what will suit him better, Moto 360 2nd Gen or Sport can be a good choice. Whereas smartwatches like Apple Watch 2 or Samsung Galaxy Gear S3 are other options, but they come with a premium price tag. If you want to stick to a lower budget, there are also options from other local brands which promises to do the job for a much lower price.
Bluetooth Speakers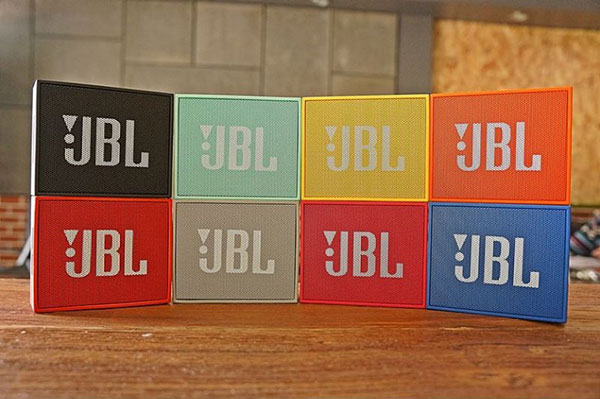 Bluetooth Speakers has become a pretty solid accessory for music lovers nowadays. While earphones (or headphones) are perfect for a private music listening session, a Bluetooth speaker serves you when you want to enjoy the music with your friends and loved ones. Under this category, we have a lot of options from JBL, Jabra, Portronics, Bose etc. To name few, JBL Clip (or Clip 2) is a perfect choice for those who travel a lot and doesn't want their Bluetooth speakers to take much space in their bags. Whereas, UE Boom 2 is probably the best overall speaker you can buy for the price range of around Rs 13,000. Otherwise, if the price is not an issue and sound quality is of utmost importance, options from Bose and Marshal will be ideal in this case.
Gaming Consoles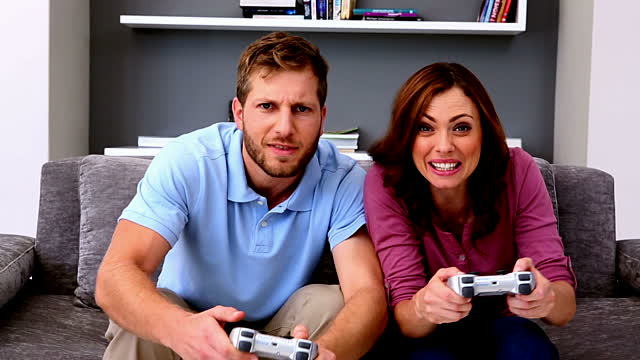 If he is into gaming, gifting a gaming console this valentine's day might just be the best gift ever. However, make sure he is not into gaming happily thereafter. Nevertheless, apart from the likes of Sony Playstation 4 and Microsoft's Xbox One, there are not many options in this category. Both the gaming consoles are available in the price range of Rs 20,000 – Rs 30,000, however, you can explore the bundled packs available both online and offline. Reducing the budget will fetch you a PlayStation 3 or Xbox 360 which is still a decent buy for a price less than Rs 15,000. Apart from consoles, you can also gift gaming accessories such as joy sticks, gamepads, smartphone gaming controllers etc.
Gift Cards
If you are not able to decide on what can be the perfect gift for him, just buy him a gift card. Buying a wrong gift can sometimes be extremely embarrassing, so buying a Flipkart/Amazon gift card can save you the deal. Apart from that, you can also gift him shopping coupons or gift cards which he can redeem at his favourite shopping outlet.
If extreme tech doesn't excite you, Arrow has come up with its own 'Smart Shirt' which comes with built-in NFC chips to perform certain day-to-day activities through your smartphone. The functionality is controlled by a mobile application and the NFC chip is located inside in the middle of left cuff.
Jump to next page for Top 5 tech gift ideas for her.
###PAGE###
For Her
Tech products are designed for everyone these days and while women might not be into gaming, we still have a pretty wide variety of options for choosing the perfect tech gift for her this valentine's day.
Phone Cases or Decals
Women generally care more about looks of a smartphone than its internals. While companies do their bit in designing a smartphone, women tend to always buy a fancy looking cover just to make it look even more different. There are an ample amount of options online for pre-designed covers for her smartphone but we also have options like Printvenue and Slickwraps to customise the mobile cases and skins as per your own liking.
Instant Cameras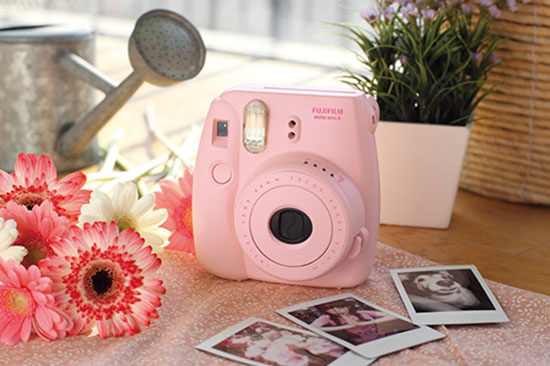 This might have come as a surprise but Fujifilm's Instax Mini 8 can be a unique little gift for your her. If she is into clicking a lot of photos and also likes to get them printed and framed too often, Fujifilm Instax Mini 8 is a really good buy. The camera is priced just at Rs 4,899 and comes in a bunch of loud and interesting colour options like Yellow, Pink, Aqua etc. If you can bump up your budget, there are also some more options from Fujifilm such as the Instax Mini 90 or Instax Wide 300.
Otherwise, you can also dive into the point and shoot category and explore products from Nikon, Canon and Sony.
Other Accessories (Memory Cards, Power Banks)
Women are not much very active when it comes to buying smartphone accessories even if they need them. Taking the advantage, a microSD card can be a really handy little gift for her if she is always complaining about low-storage on her smartphone. Sandisk and Samsung are the top brands for smartphone memory cards.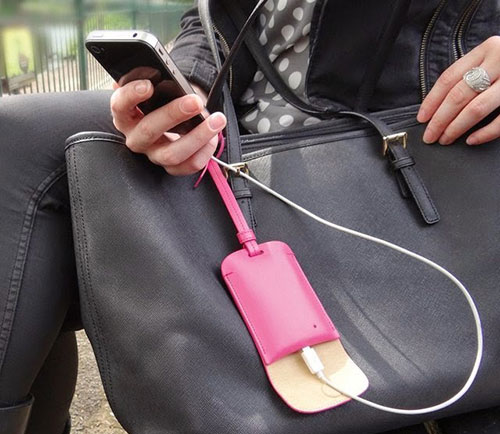 Else, if the complaints come due to low battery, a power bank might solve the issue here. There is a range of options from Ambrane, Mi and even from brands like Lenovo, Motorola etc. However, we would suggest a stylish yet efficient power bank here to solve the low-battery issue and also manages to stand out in terms of design.
Selfie Stick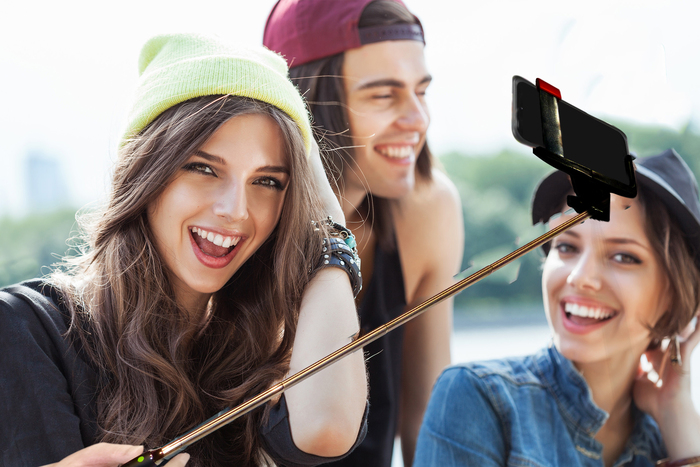 While instant cameras would do the job for rear shots, but what about those unending selfie sessions? A selfie stick is what you need if you are well versed with her selfie-taking habits. Light on the budget, a nice looking and convenient to use selfie stick will increase the number of selfies she takes but that might be a problem for you (haha!). There are no extraordinary options here and most of them (selfie sticks) does the same job so we not being specific here.
Gift Cards
If you are still confused and doesn't want to risk gifting something which might turn the tables the wrong way, just gift her a Shopping or Online Gift Card and let her buy fo herself. All the major e-commerce websites such as Flipkart, Amazon or Snapdeal has an option for sending gift cards which will surely save the day for you. You can enter the amount and send the Gift Card (with Code) to her via email or just buy one from her favourite shopping outlet.
Apart from this, gifting earphones or a smartwatch or even a Bluetooth speaker might be a good option depending on what she likes so choose wisely.