There is a lot of exciting news about devices scheduled to hit stores in India soon, and this time round it isn't simple upgrades that we are talking about.
These new devices from different manufacturers are expected to hit Indian stores in about three months.
Sony Ericsson
Sony Ericsson PlayStation phone (a phone and a PlayStation in one) has been one of the most anticipated handsets in recent times. It will be launched as Xperia Play.
Is it game changing? Well, it is expected to be.
After the Walkman series of phones from Sony Ericsson, music and phones became somewhat inseparable. And this time, even if the Xperia Play flops, it will certainly initiate attempts to create more gaming phones.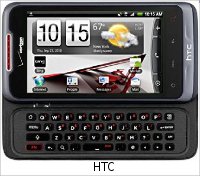 Another phone expected from Sony Ericsson is Xperia Arc with a 4.2 inch screen and famous Sony Bravia engine (a display technology used till now only in TV). Other goodies include an 8.1 mega pixel camera, HDMI port, HD support, and Android Gingerbread. And Xperia Neo will be a camera-focused Xperia phone.
HTC
Only yesterday did we recieve the news that Incredible S has been released in India. In waiting are Desire S, Salsa and Chacha, and HTC Merge.
Desire S is part of the hugely popular Desire series and comes with better hardware (a 1 GHz Snapdragon processor), and improved software and design. Salsa and Chacha is the first Facebook phone, in which you get much better Facebook integration and a dedicated Facebook key.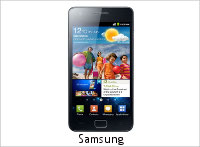 HTC Merge is a world phone, which means that even though it has only one SIM slot, the phone works on both GSM and CDMA networks. We expect that companies such as Tata Teleservices and Reliance Communications, which have both CDMA and GSM networks, might release this phone.
Samsung
The biggest launch from Samsung is Galaxy S II and an 8.9 inch version of Galaxy Tab. The Tab will bring in a new 8.9 inch category to the tablet space, which has so far seen only two categories of 7 or 10 inches. The benefit of this move, however, is not clear.
Galaxy S has provided a huge boost to Samsung and now the Korean company is ready to upgrade it with a dual core processor, Android 2.3 Gingerbread, 4.2 inch WVGA Super AMOLED Plus display, 8 mega pixel camera that can record 1080p video, a 2 mega pixel front camera, Touchwiz 4.0, and 1 GB of RAM.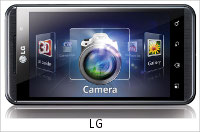 Samsung is also upgrading some of its other popular phones such as the Corby even though it is not a smartphone.
LG
LG Optimus would definitely make it to the list of the best Android phones in India today. Now LG has another version of Optimus, with a 3D capable screen.
The new LG Optimus features a 3D 4.3 inch capacitive LCD touch screen, 8 mega pixel camera with dual sensor capable of taking 3D images, dual core CPU and Android Gingerbread along with other goodies that you expect from a high end phone.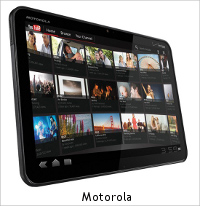 Also from LG is Optimus Pad tablet, and a couple of other iterations of Optimus targeted at different price brackets. We are not sure whether the tablet will make it to our shores in the near future or whether it will take some time.
Motorola
Motorola has managed to make a tablet that is being billed as the real competition to iPad. This Android 3.0 based tablet has just been launched in the US market.
When will it arrive in India? We are still guessing, but it should come very soon.
The 1 GHz, Nvidia Tegra 2-based slate boasts a sizeable 1 GB of DDR2 RAM, 32 GB of internal storage, a 10.1 inch, 1280 x 800 pixel capacitive display, and 3G connectivity, along with front and rear facing cameras, HD video capability, and loads of wireless options including a keyboard.
Motorola has several other devices that are expected in India soon.
One of them is Cliq2, a full QWERTY slider phone with 1 GHz processor, 3.7 inch touchscreen, 5 mega pixel HD camera, and Android.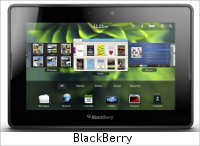 Some sources say that Motorola Atrix, which supports 4G networks (at speeds of up to 14 Mbps), might also be launched in India.
Its 4 inch screen with scratch resistant Gorilla glass is the highlight of this phone. The Processor too is powerful and clocks at 1 GHz. What is interesting about the device is its ability to connect to a keyboard, mouse and monitor, and work like a computer.
BlackBerry
BlackBerry is will soon release its first tablet phone and also its new tablet operating system QNX. The tablet is yet to be launched any where in the world, but we expect it to arrive in India soon after it debuts.
Some other big releases in the offing are Dell and HP's tablets, Apple's iPad 2, iPhone 4 and LG Optimus.