U&i has debuted two new TWS earbuds in India, including the F1 series and House series. The F1 series TWS earbuds comes with up to 40 hours of battery life while the House series gets up to 30 hours. Separately, Urban has launched its Fit Z smartwatch in India, which has a 1.4″ Super AMOLED Fluid HD Display with an Always On feature.
U&i F1 Series TWS, House Series TWS Price & Specs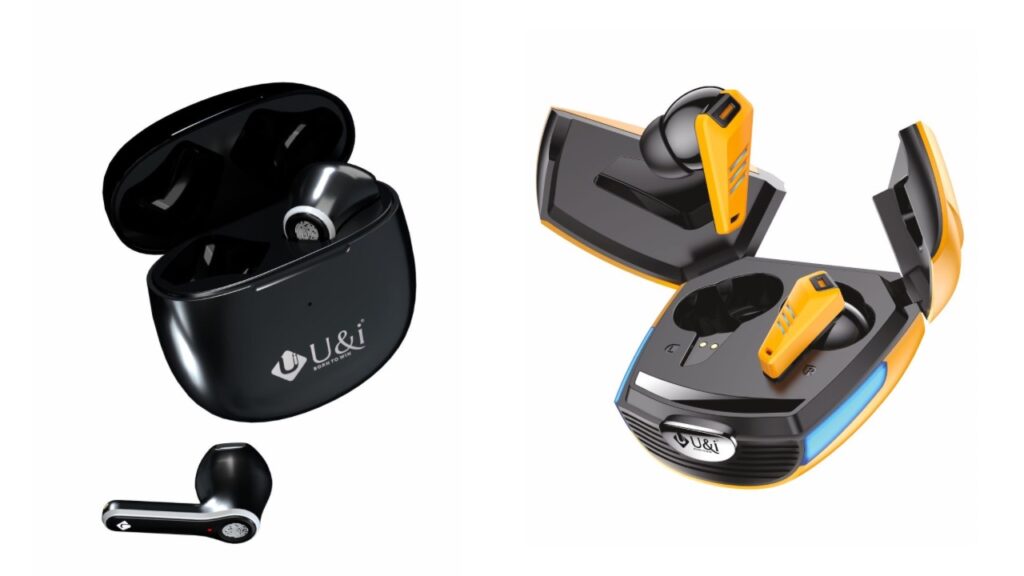 The U&i F1 Series and House Series TWS are available in the market at an MRP of Rs 3,499 and Rs 2,199 respectively. Users can buy these earbuds from all the U&i outlets and other leading retail stores across India.
U&I F1 Series
With a promise of up to 40 hours playtime, U&i F1 Series TWS Earbuds come in a unique design and are available in bright Yellow/Black as well as Grey/Black colour combos with LED lights and a premium build. The F1 is aimed at gamers and music enthusiasts, says the brand. Based on Bluetooth V5.1+EDR, the F1 Series can instantly power on and connect to your smartphone as soon as you open the case.
The earbuds are ergonomically designed with a unique angle that fits snugly into the ear canal. They have soft and skin-safe silicone tips which also help with passive noise isolation. The F1 Series offers up to 5 hours of battery life, while the case features a 500mAh battery that extends the total playback to 40 hours. The earbuds can charge within 1.5 hours, while the case takes just 2 hours for a complete charge.
U&i House Series
The House Series offers an ergonomic and comfortable earbud design and is built around a Bluetooth V5.1 chip with a range of up to 10 meters. Each earbud can offer up to 6 hours of battery life, while the case can add up to four additional top-ups, totalling 30 hours of total playback time. The buds are available in a Black colour.
Read More: Noise Buds Combat TWS, U&i Beats Smartwatch, Peter series wireless speaker launched in India
Urban Fit Z Price, Specs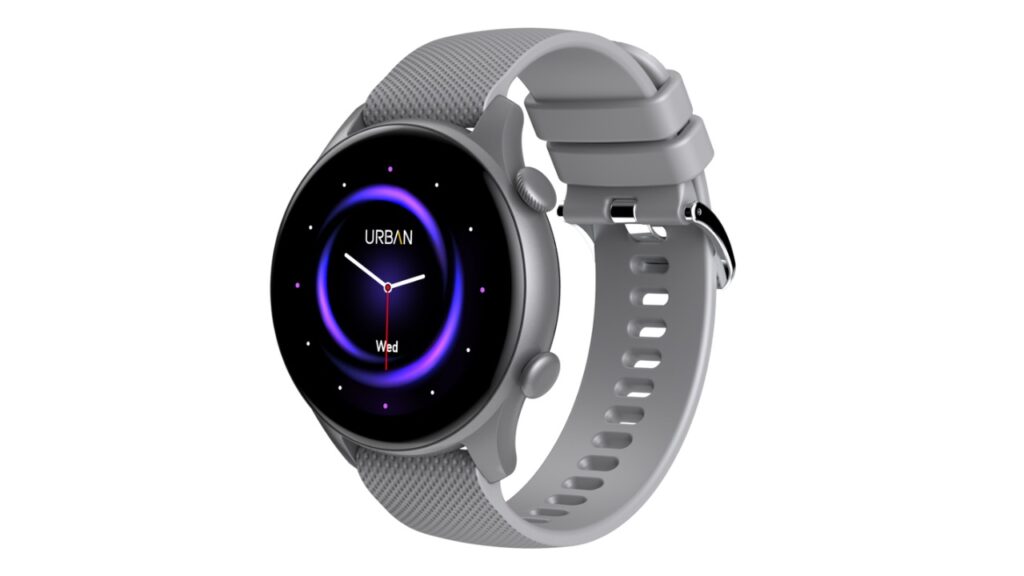 The URBAN Fit Z Smartwatch comes at an introductory price of Rs 5,999 and is available at leading offline retail outlets and through Amazon, Flipkart & URBAN's official website. This smartwatch comes with dual straps and with 2 colour combination options – Black silicone strap + brown vegan leather strap (black dial) and Gray silicone strap + black vegan leather strap (gunmetal gray dial).
It comes with a 1.4″ Super AMOLED Fluid HD Display with an Always On Feature. It also features a smart anti-glare screen and comes equipped with TWS connectivity and inbuilt memory. The watch also features a dedicated dual sensor for SpO2, HR, and BP, providing 24X7 continuous health monitoring. Urban Fit Z comprises multiple sports modes and an accurate step pedometer to monitor calories burnt and workouts.
In addition to its health and fitness features, the URBAN Fit Z Smartwatch offers an array of customization options, including 100+ cloud-based watch faces and an additional strap. The watch is also water and sweat-resistant, making it ideal for outdoor activities. It comes with fast charge capability and up to 10-day standby time.