UCWeb, a global leading provider of mobile internet software and services, today released UC Browser 3.1 for Windows Phone operating system based devices. The latest version is available for download on the WP Store for both WP8 and 7.x.
UC Browser's latest version comes with multiple enhancements including easy-to-use interface and cloud acceleration technology as well as a number of advanced features like sharing, smart download, speed mode, multi-tabs management, UI customization, etc.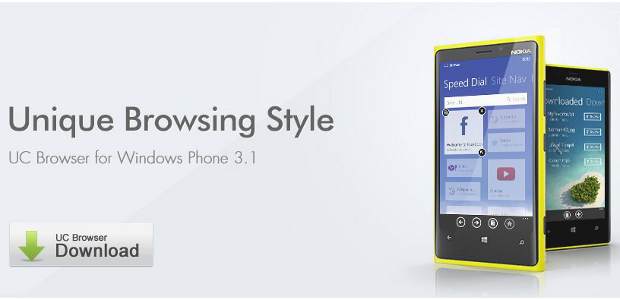 "IE merely allows you to share images via built-in apps, but UC Browser enables you to share images via any app on your Windows Phone that support photo-sharing. Long press on any image you come across, and select "Share Image" to experience the lovely fun of sharing! ," said UC Web in a press release.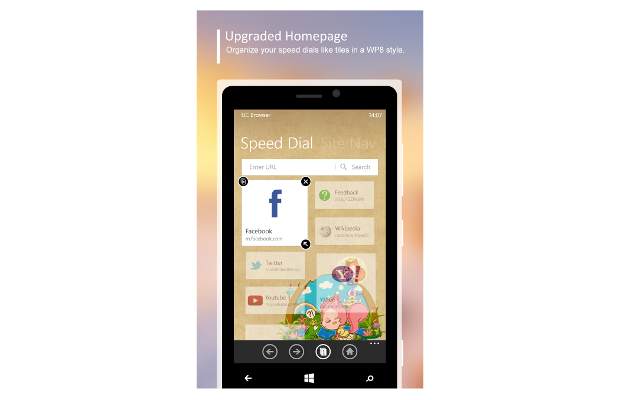 "This feature makes playing downloaded music while browsing possible, even though the screen is locked," the release further added.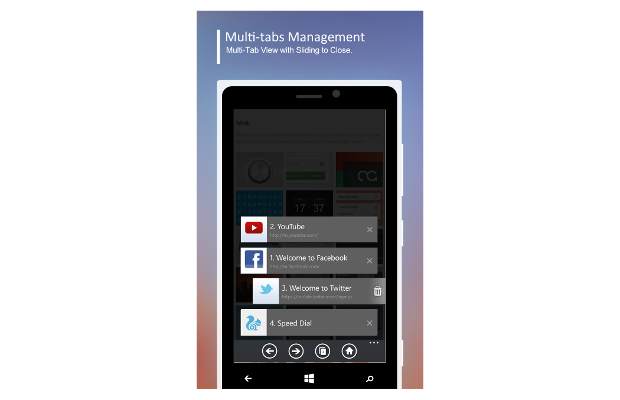 As per UC Web, the new version's cloud acceleration and data compression technology reduces data consumption and loads web content much faster. "It supports moreGestures than IE does, for instance, swipe right to go back a page or left to go forward instantly without refreshing the web content – the simple gestures not only save your time and data, but also deliver great interactive experience. The action bar provides quick access to Multi-tab Management and Homepage, which also satisfies your appetite for speed and convenience," UC Web further claimed.


The new UC Web 3.1 comes with 'Smart Download' feature that enables you to download files of various formats, and pause and resume the downloads as they please. Also, UC Browser can open up to 9 tabs at the same time, with the ability of swiping to close. It maximizes what you can do with a browser and brings you more possibilities.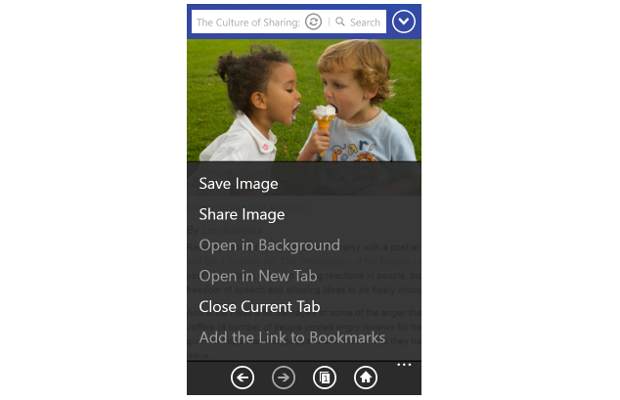 In UC Web 3.1, you can personalize the speed dial, pick a font for webpages, as well as change the background and skin by selecting pictures from UC Theme Center or your storage. It also offers flexible browsing modes to cater for individual preferences and different environments.
Additionally, it has Night Mode that reduces the screen brightness; Speed Mode let you surf at super speed without waiting, and Incognito Browsing allows you browse in stealth without being recorded. By entering Visit as PC mode, you can experience the full features of webpages as if on a PC. On the contrary, Text-only Browsing strips annoying content like ads, images,etc., and turn your phone into a complete e-reader.