UCWeb has released a new version of its UC Browser. The new UC Browser 3.2 for Windows Phone comes with key enhancements, including Background Download, enhanced Download Management, UDisk branded cloud storage service, optimised Preloading, and an improved UI.
With Background Download feature, the download process will continue even after you completely close UC Browser. The download process will automatically resume if the download is interrupted for some reasons, again, all in the background.
The new download management system allows you to categorise downloaded files and get quick access to them. It comes in handy if you have downloaded lots of files, and want a quick way to find what you want.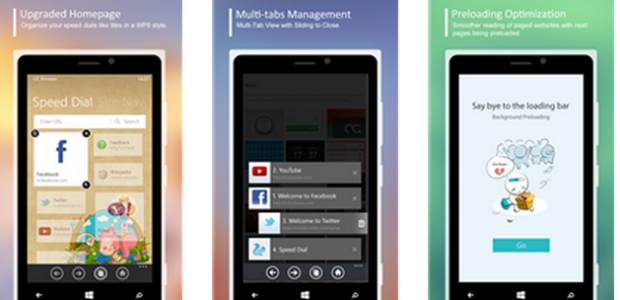 Download management helps you get quick access to downloaded video.
UC Browser 3.2 comes with UDisk, a cloud storage service that allows you to store files on the cloud. After signing up for a UC account, you will get 6 GB of space to store downloads on UDisk directly: with 2 GB permanent and 4 GB temporary storage.
The feature of Preloading gives you a smoother reading of paged websites. It creates a seamless reading experience with the next page being automatically loaded when you reach the end of your current page. With this 3.2 version it now works on even more sites.