Recently, the Canadian company Datawind announced the new versions of Aakash tablet. While the student version of the new Aakash tablet is called Aakash II, its commercial version is known as UbiSlate 7Ci. Datawind has also announced another variant of Aakash II with SIM calling facility, called UbiSlate 7C+. The UbiSlate 7C+, though, is currently unavailable for purchase but you can pre-book the tablet for Rs 4,999. Datawind promises to deliver the tablet in 6-8 weeks, but before you loosen your purse strings, you should check out the other tablets in the market.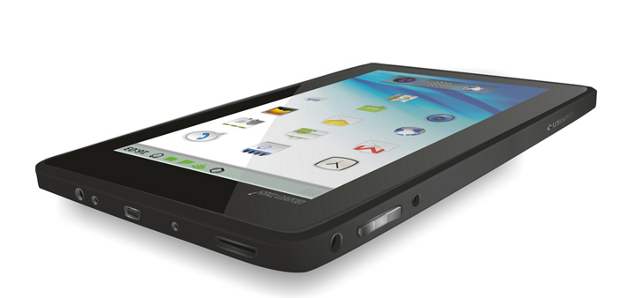 Currently, there are many tablets that can be purchased for Rs 5,000. One such is the Auxus AX01 of iBerry, which is currently selling for about the same price. Here is a comparison of the tablets purely on the basis of their specifications. The real world performance of these devices may vary though. We have already compared the Aakash II with the Karbonn Smart Tab 3, which you can read here.
###PAGE###
Look and display
Both the tablets come with 7 inch capacitive touchscreens that support 800 x 480 pixel resolution. At present, it is difficult to say anything about the UbiSlate 7C+ as the tablet is still under production and even the company has not revealed its full specifications apart from a few details. However, there is plenty of information on the iBerry tablet, which measures 194 x 117 x 10 mm and weighs 285 grams, which is okay for a tablet.


Power
The Ubislate 7C+ comes with an Arm Cortex A8 processor with a clockspeed of 1 GHz. To aid its performance, Datawind has fitted 512 MB of RAM in it. The iBerry Auxus AX01 too has a 1 GHz ARM Cortex A8 processor, but it is expected to give better performance than the former thanks to its bigger 1 GB DDR3 RAM. Both the tablets run on Android Ice Cream Sandwich operating system.
###PAGE###
Battery
The iBerry Auxus AX01 has a 4000 mAh Lithium-Polymer battery, which, the company says, provides six hours of internet browsing time or five hours of video playback or 25 hours of music playback. This seems okay for a tablet. On the other hand, the Ubislate 7C+ comes with a 3200 mAh battery which looks a bit underpowered for a tablet. Officially, this battery can power the device for about 3 hours only.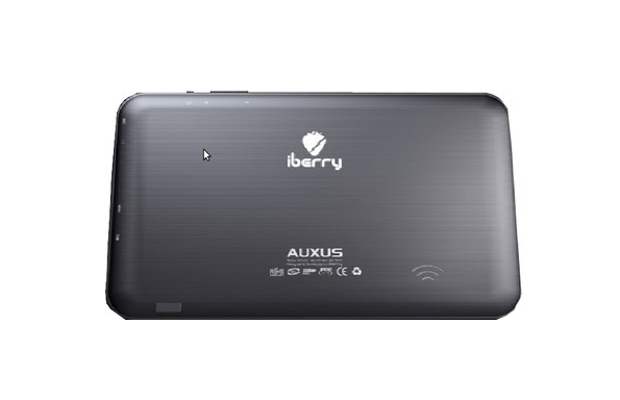 Connectivity
The Ubislate 7C+ will come with GPRS connectivity; hence it would have a SIM slot and may also allow SIM calling facility, but that has not been confirmed so far. One thing is certain, though, you can use a SIM card (2G or 3G) to access the internet through your tablet. Also, the tablet has WiFi connectivity. On the other hand, the iBerry tablet has only WiFi connectivity. On the other hand, Auxus AX01 has mini HDMI, dongle support for a 3G connection, a mini USB port, and a 3.5 mm jack. Datawind has conspicuously not revealed much about the UbiSlate 7C+.
###PAGE###
Availability
This is the biggest question that will haunt many prospective buyers of the Datawind tablet. The Canadian company has not delivered in the past and there is no guarantee that it will deliver this time. To the amusement of many, Datawind had said that it will clear back logs of all paid orders of its first Aakash tablet, which was launched last year, within six weeks! Right now, you can only prebook the UbiSlate 7C+, which Datawind is promising to deliver within 6-8 weeks.


However, the tablet is not available through any other online retail stores and we doubt it will be available in stores either. On the other hand, the iBerry Auxus AX01 is available through many online stores that are promising delivery within 6-8 days.
###PAGE###
Conclusion
This is a tricky comparison as one product is already available in the market while the other is just about to hit it. Also, nothing much is known in terms of looks and specifications about the Datawind's UbiSlate 7C+. But the biggest question is, will Datawind be able to deliver or will it flounder like it did last time? On the other hand, iBerry Auxus AX01 seems solid. It has better specifications than the Datawind tablet, but costs the same as the other. More importantly, iBerry seems to have a better reputation because its products are available and are of good quality.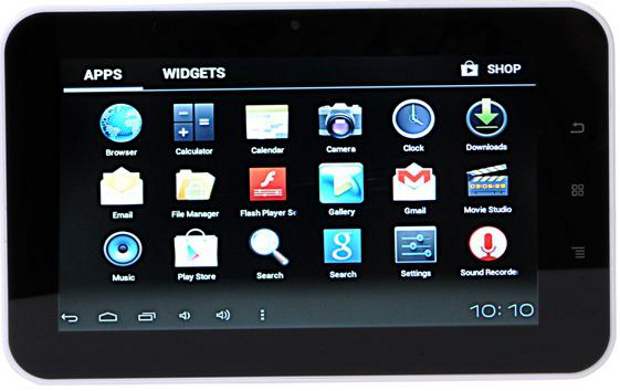 Also, iBerry is expected to give better after-sales services than Datawind, which seems to be struggling even before it has started shop in India.