TxtWeb has launched a new free application for Android that combines 150 txtweb apps and gives information regarding job listings, academic content, social networks, sports, latest news, financial tools, fun games and more.
The platform uses SMS as a platform and this app too like all txtWeb apps works with or without internet access. The app has the ability to automatically switch to SMS mode based on the network availability. However if you intend to use it without internet, SMS charges will apply based on your tariff plan.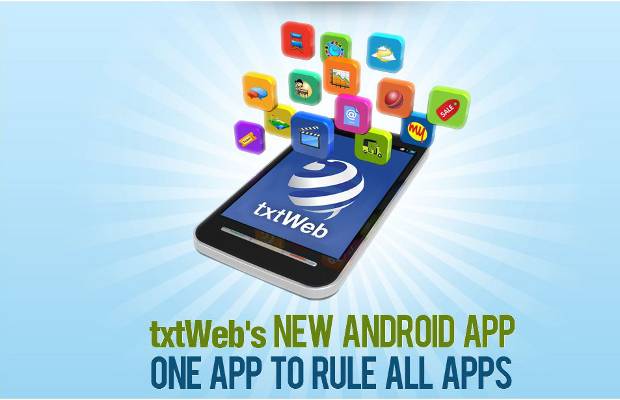 The app will be useful for information like list of movies playing at screens near you or details of your flight, train or bus reservations, live cricket scores, breaking news, stock updates and exchange rates etc.
"The txtWeb platform has over 3000 apps making it one of the fastest ways to make content and services available over SMS across India. Already, more than 5 million mobile users access a range of information without internet via txtWeb. With this new txtWeb Android app, we are targeting smartphone users and widening reach by empowering them with access to quick information on the move," said Manish Maheshwari, director, txtWeb.
The txtWeb Android app currently has access to the top 150 active apps on the txtWeb platform. It comes with personalisation options like favourite app list, recently-used apps, and a featured list recommending key apps to users. A search option enables txtWeb users to directly access any of the 3000+ apps on the platform.
All the apps are hosted on the cloud so that users always have access to up-to-date information and services.