Research In Motion has approved the release of Twitter 4.0 app for BlackBerry OS. The new Twitter 4.0 for BlackBerry app features an upgraded navigation experience with new tabs. This new version of Twitter 4.0 is meant for devices running BlackBerry 5.0 OS or higher versions.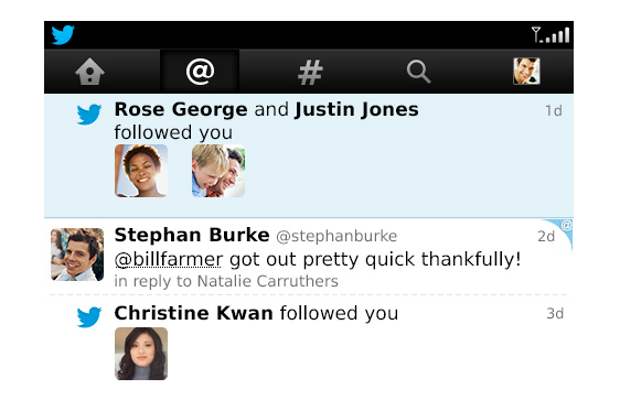 Microblogging social network Twitter is heavily used by BlackBerry smartphone users, but the official app was eons behind in terms of user interface and actual app usability. That's when Twitter decided to upgrade the overall navigation experience for small screen BlackBerry devices.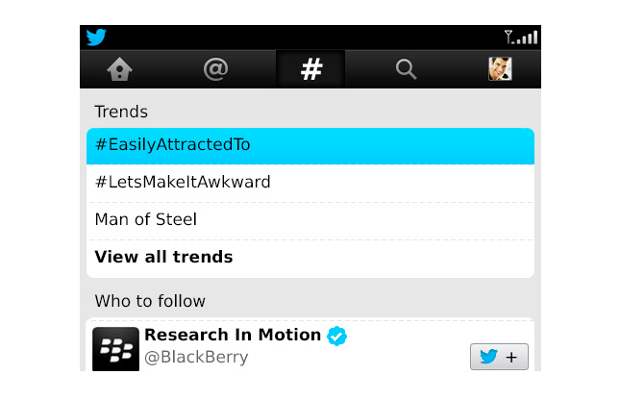 The most important change in the Twitter 4.0 app is the Navigation Bar on top that offers four major tabs – Home, Connect, Discover, Search as well as one for the user's own tweets and messages.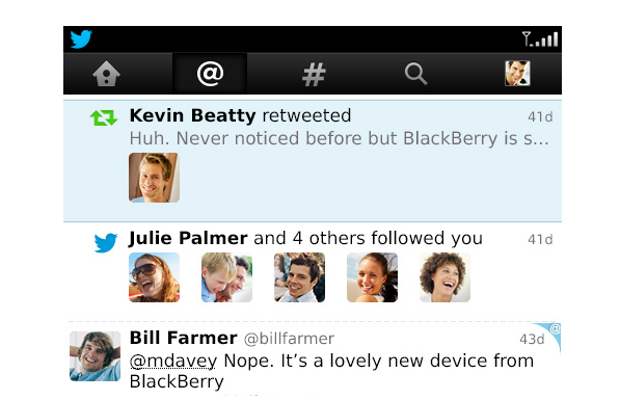 The Connect tab will show all the interactions and mentions from fellow users. The Discover tab shows the trending discussions taking place on Twitter. Finally, the Me tab in the corner shows a list of updates sent by the user and also gives access to sent and received Direct Messages.
Twitter 4.0 for BlackBerry app is now available from the BlackBerry App World.