Wikitude has announced a new TripAdvisor in Augmented Reality (AR) app for BlackBerry smartphones. So if you have been using the Wikitude app, download the new TripAdvisor in Augmented Reality app. With either of the apps, one can easily search for hotels, restaurants and other attractions around. You do not have to feed any data and can simply see what is around using the app and the phone's camera.
The Wikitude and the TripAdvisor Augmented Reality Apps need to be linked together and the Browser Filtering permissions need to be enabled on both. The Augmented Reality technology adds a layer of computer generated information as graphics on top of the real-world environment. With the Wikitude app, the phone's camera is used to view real-world information on the screen and the computer generated information is displayed on the screen.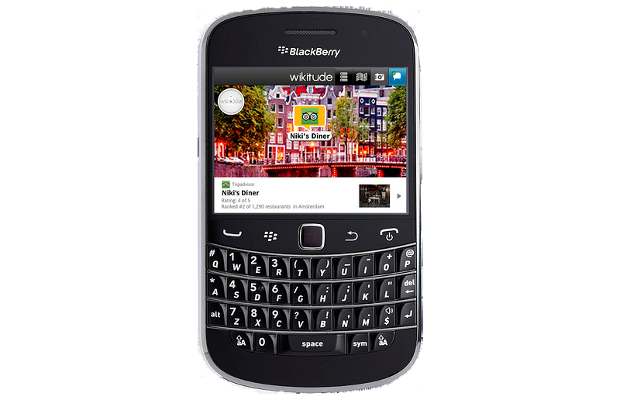 The Wikitude App pulls in data about locations and places from the TripAdvisor database and then displays it on the phone's screen.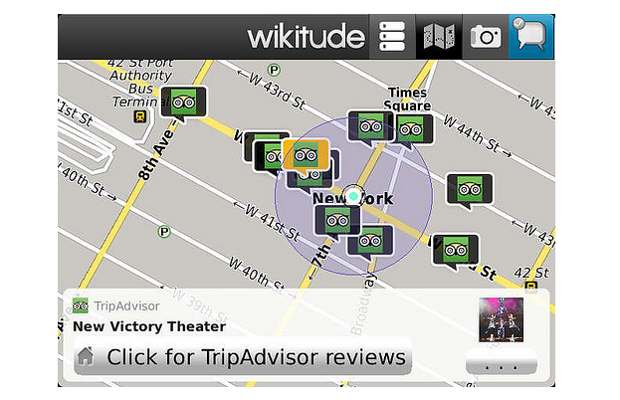 Whenever the user is looking for a restaurant, coffee shop or ATM, the app serves as a quick window to display the prominent locations around. So the user can get quick and easy access to the information surrounding his/her current location by simply using the app instead of having to type. The app also integrates with BlackBerry Messenger and allows instant interaction with listed contacts.
As of now, Wikitude claims that this app is exclusively available on the BlackBerry platform. The new TripAdvisor Augmented Reality App can now be had from BlackBerry App World for India can be downloaded from here.