Holiday season is here and most of us are planning to take a break from our hectic lifestyles to satiate our wanderlust.
We all know that planning a vacation is as important as the vacation itself, and technology always comes to our rescue. Of all technologies, the mobile is the one that becomes your personal assistant on the move, helping you with all the information you need.
You can book flights or hotels, convert currency, get location information, or get help on languages, with just the click of a button.
To make things simpler, we bring to you the most sought-after travel applications on the Apple App Store, which are all free!
Word Lens
Instantly translates printed words from one language to another using the built in video camera. This app does not require a network. Currently, the language pairs available are Spanish to English and vice versa.
Indian Train Status – 007
This application lets you check train status in India by providing a train number. You can also bookmark trains or stations.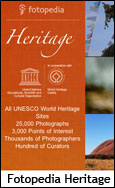 Fotopedia Heritage
With 25,000 photos in its database, Fotopedia Heritage is a travel guide to heritage sites around the world. It offers descriptions and allows users to share pictures with their social media friends. The app has been created in association with UNESCO.
Flight Status Free
Flight Status Free automatically knows the nearest airport and displays the departure and arrival flights for it. You need to select a flight number to get details such as current gate, flight delays, cancellation and destination weather reports etc.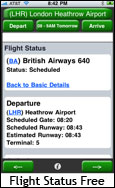 TripAdvisor Hotels Flights Restaurants
Through this application, you can plan the perfect trip with access to reviews, opinions, photos and forums that can answer your queries while you travel. You can also find cheap flights, upload photos and discover hotels near you.
Lonely Planet Travel Guides
It has reviews, images and interactive maps that are searchable, portable and can be personalised. The audio phrasebooks in this app contain translated, phonetically written and spoken phrases in local languages.
Language Translator
This application translates words, phrases and sentences between different languages using Google's language translation service. It can also detect your source language, which can help you a lot if you are going abroad. Language Translator supports 51 languages including Hindi.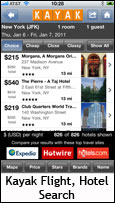 Mumbai Map and Walking Tours
This app will be a boon for you if you are travelling to Mumbai. This comes with a detailed and fully functional city map to assist you explore the city and locate sights. You can find out street names, restaurants, shopping places and about nightlife etc.
Kayak Flight, Hotel Search
The application allows you to book flights and hotels, check car rental deals, track flight status, organise trip itinerary and look up baggage fees.
Foodspotting
Finding good food won't be a problem with this application on your iPhone. Foodspotting is a visual guide to good food and where to find it. You can also share recommendations.