Toshiba has announced its new tablet line-up under the Excite brand with three tablets of 7.7, 10 and 13 inch screens. Under the hood all the tablets will sport similar hardware with a quad core Tegra 3 processor, 5 megapixel rear and 2 megapixel front camera, stereo speakers, and Android 4.0 Ice Cream Sandwich. They also all feature Gorilla Glass displays and aluminum bodies.
Toshiba Excite 7.7, as the name suggests, will have a 7.7 inch Amoled display, microUSB and microSD ports, and a 0.3 inch thick body. The Excite 7.7 will be launching on 10 June in the USA at $499.99 (Rs 25,000) for the 16 GB model and $579.99 (Rs 28,000) for the 32 GB version.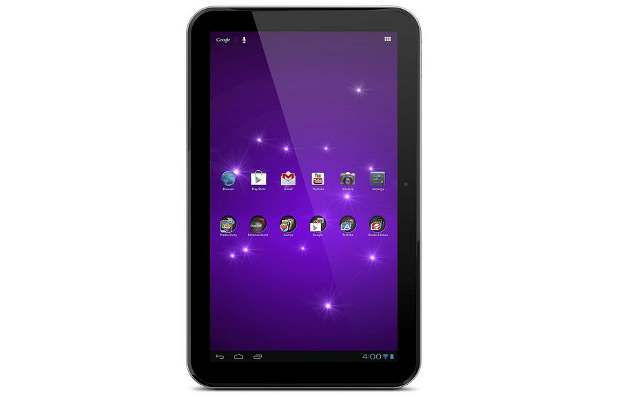 Toshiba Excite 10 with 10.1 inch, 1280 x 800 pixel LED display, will also have the same number of ports and slots. It is said to have 10 hours of battery life, a thickness of 0.35 inches and 589 gram weight.
It is expected to be launched on 6 May with pricing starting at $449.99 (Rs 22,500) for the 16 GB version, $529.99 (Rs 26,500) for 32 GB and $649.99 (Rs 32,500) for the 64 GB variant.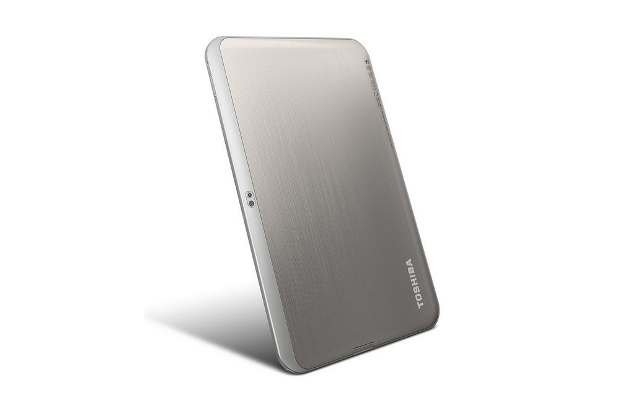 The most striking version of the three is Toshiba Excite 13, which comes with a 13.3 inch LED display with 16:9 aspect ratio and 1600 x 900 pixel resolution, and that makes it the largest tablet in the world.
This one gets the same slots and mini HDMI port same as the other two, but maximum claimed battery life of 13 hours, and it is marginally thicker at 0.4 inches, and slightly heavier at 997 gram; much lighter than a similar sized laptop, but almost twice as heavy as a tablet.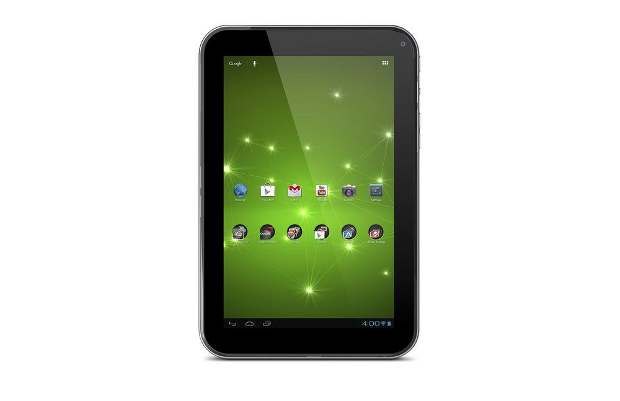 The tablet is expected to be launched on 10 June for $649.99 (Rs 32,500) for the 32 GB model or $749.99 (Rs 37,500) for 64 GB of storage.
7.7 inches and 10 inches are now common screen sizes in the market. Though Toshiba's tablets will boast top of the line hardware they will compete with tablets from rivals like Samsung and Asus, which have similar features. And the crucial difference can come down to pricing.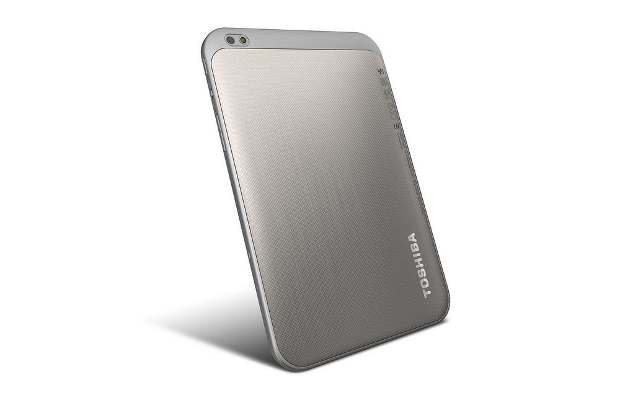 However, the 13.3 inch device is very different and will have to create its own market. Though Toshiba has not overpriced it in our opinion, whether the consumer will be comfortable carrying such a big screen will be interesting to watch. We would have been game though.
Toshiba has not yet entered the Indian tablet market (though it had Thrive branded products elsewhere). However, off late Toshiba has been very active in India with its TVs and IT products, and would definitely want to enter the high volume tablet market here as well.