We have played them as children; now it's time we relive our childhood. Retro games are back on Android in a slightly newer avatar, but with the same old fun. These games are also for casual gamers as they are easy to play.
Here are five of the most popular retro games:
This is one of the first blockbuster PC games, which has now made an appearance on Android devices. The game has retained its old school charm and you won't find much of fancy graphics or new game tricks. Yet, Pac-Man is as engaging as ever.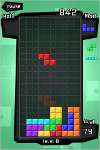 Pac-Man is all about moving the round yellow guy through a maze, gobbling pellets and avoiding the four ghosts. The game costs Rs 134 to buy, but it's worth the money because despite being old school the game play is smooth and graphics are crisp.
Tetris is arguably one of the simplest and most addictive games. It is now available for mobiles across iOS, Windows and Android platforms. The mobile version has smooth graphics and a slick interface.
The simple setup says: Flip dropping bricks and make them into solid rows to destroy them before they fill up the entire well. It's still super easy to learn, even if you're playing it on a touchscreen device, and the speed goes up every time ten rows are completed.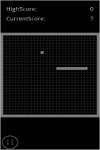 This one is paid and costs Rs 140, but there is a free option as well, but it is not as good,
This game was immortalised by old Nokia phones. It can still be found in some of the basic Nokia devices, with improved graphics. This game for Android has graphics of the original version but its controls are easier thanks to the touchscreen.
The player needs to ensure that the snake doesn't run into a wall or his own tail else the game will be over. To score you need to eat balls of food, which also make the snake grow (as it grows it is more difficult to stop it from hitting its own tail).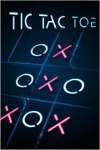 The game is available free, and though there are many alternatives, this one is a true classic.
It's a classic game that was not just played on PCs but also at the back of notebooks in classrooms. It is easy and fun to play, and yet it is challenging. The Android version adds some colour and graphics to this classic game. It has glowing lines, changing colour, and the tic and cross can be swapped for other symbols.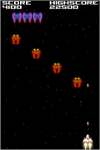 The game is free, fun and light. There are other options available as well so choose based on what looks you want.
Galaxy (Galaga style)
Galaga, the game from Star Wars era, is back. Game play is simple: there are space ships coming from the top of the screen and you have to fire at them from your ship, which is at the bottom of the screen. You have to kill advancing ships before they reach you (at the bottom of the screen).
This is not the same classic game but is based on the same game play and theme, just its graphics are slightly different.