Google Android based smartphones usually carry high end hardware but the camera quality has always been a debatable topic for many. Keeping the quality part aside, Android Market has plethora of applications that will allow you to make the best of your smartphone's camera.
Do note that we won't be talking about the image quality of Android smartphones considering the huge number of such devices available today. Instead, we are here taking a quick look at the top five free image editing and optimising applications available today in the Android Market.
Vignette:
It add loads of camera effects as well as filters while taking photos and also can tweak the ones you have already taken. Vignette works as a standalone camera app and also one that can edit existing images.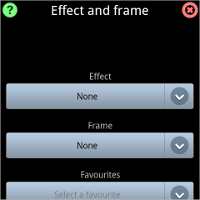 With over 68 different effects and 56 frames, this app will let you capture photos in different styles. The application has been coded to make the best of your smartphone's image sensor and can support up to 5 megapixel resolution. So, Android smartphones with 8 megapixel camera will not be able to reap true potential (highest possible resolution) of their camera while using Vignette.
Right from white balance, ISO or metering mode settings to effects and frame settings – Vignette offers it all. With the diversity of nifty customisations offered, this app truly over performs the native camera app.
Users can also user the 10x zoom using the app and geotag the photos as well. Do note that certain settings won't be available in the demo version of the app. Also, the demo version won't give it a clear picture of the app as it supports only 0.3 megapixel.
PicSay: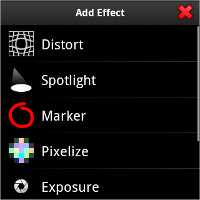 Want to play a prank on a friend or upload a hilarious display picture on social network? You have to take a look at this easy-to-use photo editing app that will let you add much more to your photos than mere colour-correction such as speech bubbles, art tiles, smileys, and other such effects.
In the Free version of PicSay, you can add word balloons, title, stickers and effects like distortion, market, spotlight, market, tint, etc.
Fake hair, glasses, caps and more such things can add more life to the bland portraits to make them look more interesting. Once you are done glorifying the image, you can mail it via Gmail or upload it directly to the social networks like Facebook, Twitter, or store it in Picasa.
PicSay Pro version of the app comes with additional set of effects and options. If you are looking for some fun with photos, then this is the app you should try out.
FxCamera: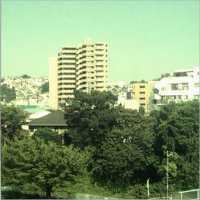 Those looking for no nonsense and minimal customisations in an application should go for the FxCamera app. Five different Effect settings are available through this app – toy camera, polandroid, fisheye, symmetriCam and (Andy) warhol.
On choosing any of these five effects, you'll get Shot, Auto Focus, Config and Menu Option. The Config options lets you further make the adjustment using different filters for each effect.
To be honest, this is one of the most easy to customise and use app for the camera for a desired effect. However, at times it may crash on certain devices.
However, this app would give you astonishing results if you choose effects aptly with appropriate filter settings.
Camera360: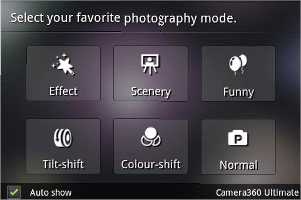 Many might be looking for an HDR (High Dynamic Range) effects on an Android device just like Apple has added for the iPhone 4. The Camera360 app stands for its name and provides most possible imaging solutions for the Android smartphones.
This app has divided different effects in to separate modes. For instance, the Scenery Mode allows taking photos as art painting, movie poster, or an outdoor promotion.
Prank around with the Ghost, Surrealistic Black and White painting, and other effects listed under the Funny mode. This app lists the effects as the photography mode before capturing image. It also provides selective focus and grids.
Apparently, many recent devices seem to be facing issue while using this app.
Adobe Photoshop Express: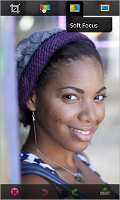 Official photo editing application from Adobe is quite useful and simplistic for those who are well versed with the Photoshop program for the desktop.
Create a free account on Photoshop and then use it as online storage to save photos. The desktop version of Photoshop certainly is quite complex for any average person to get used to with. However, the Android version of the Photoshop Express is simplified enough to be usable through touch. One can touch to crop, rotate, adjust the colour, add effects, and also add borders to the images clicked.
The intuitive user interface helps even novices to manipulate their images and make them look more appealing than earlier. Customisations let you adjust the exposure, saturation, and other filters without having worried about any sort of graphs or sliders. The manipulations are taken care of purely with touch gestures.
Photoshop Express app lets one edit images on the device or stored online with the Photoshop account. So after editing/manipulating an image, one can share it over social networks, email it or upload it to Photoshop account where 2 GB worth storage is offered for free.
The default camera app may not have enough options but you can always use such free apps from Android Market to get desired results.
Monsoon is a good time to click photos and edit them quickly on your Android smartphones. Take our word of advice, be careful while using your smartphone in rains and have fun time playing a shutterbug!