Navigational equipment and services provider, TomTom has announced four new fitness watches in India. The watches come with various sensors including GPS and is designed for athletes to keep a track on their exercise regime.
The watches – TomTom Runner (Rs 12,999), TomTom Multi-Sport (Rs 15,499), TomTom Runner Cardio (Rs 20,999), and TomTom Multi-Sport Cardio (Rs 23,499) – are now available from Flipkart.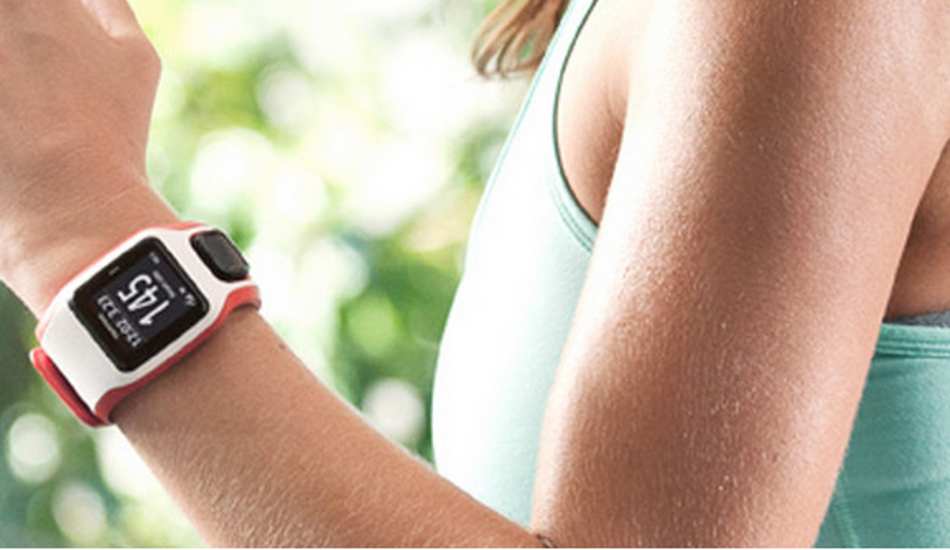 The TomTom Runner Cardio and Multi-Sport Cardio are available in black and red combination while the TomTom Runner wristwatch is available in all black, and dark pink and grey combination. The Multi-Sport is available only in dark grey version. All these watches are water resistant.


All the TomTom wrist watches come with GPS and thus offer real time running information. The Runner Cardio and Multi-Sport Cardio watches even offer built-in heart rate monitors. These watches also come with Graphical Training modes.
The TomTom Multi-Sport and Multi-Sport Cardio have Swim Sensor as well that lets you track your swimming metrics which includes your efficiency, strokes, stroke type and length, distance and speed. They also come with Bike Mount.
All the watches have in-built battery; the TomTom Runner and Multi-Sport watches claims to offer 10 hours of back up while the other two is said to have 8 hours of back up. These devices have micro USB port and can be connected with PCs. Also TomTom offers applications for Android (4.3 and above versions) and iOS (6.0 and above) devices.