TomTom, a player in the navigation and smart watches space, has launched four GPS sports watches in India starting from Rs 12,999. The four GPS watches are TomTom Runner, TomTom Multi-Sport, TomTom Runner Cardio and TomTom Multi-Sport Cardio.
These GPS enabled watches aim to help runners stay fit and track their performance to race against the clock or themselves.


All the watches that have been launched by TomTom have a slim design, extra-large display, one button control, vibrate and beep alerts and super-tough display. The stand out feature of this line is that they are all single button watches, an industry first, thus allowing runners to use their watch even with gloves on during running or cycling.
All the watches have multi-platform compatibility, desk dock, Quick GPS Fix Technology, an iOS app, and an Android app too. Quick GPS Fix stores the location data from the satellites for the location locked in the watches for 3 days in advance. Here is a brief description of all the watches.
TomTom Runner – Rs 12,999
Available in dark pink and grey or all black, the TomTom Runner is targeted at fitness orientated adults who run to keep fit and are looking for ways to get motivated. It comes with many different modes, such as RACE mode, where you can race against against a past run or a present time/distance combination. There is a goal mode that will allow you keep track of your pre-defined targets in real time. ZONE mode allows you to pre-define your desired heart rate and tolerances (more or less than x) and so ensure that you always train in the right zone.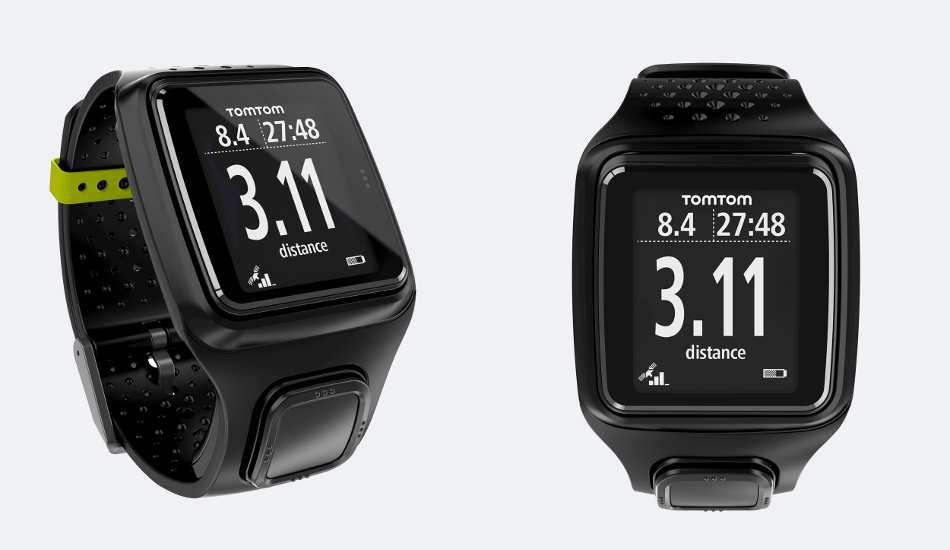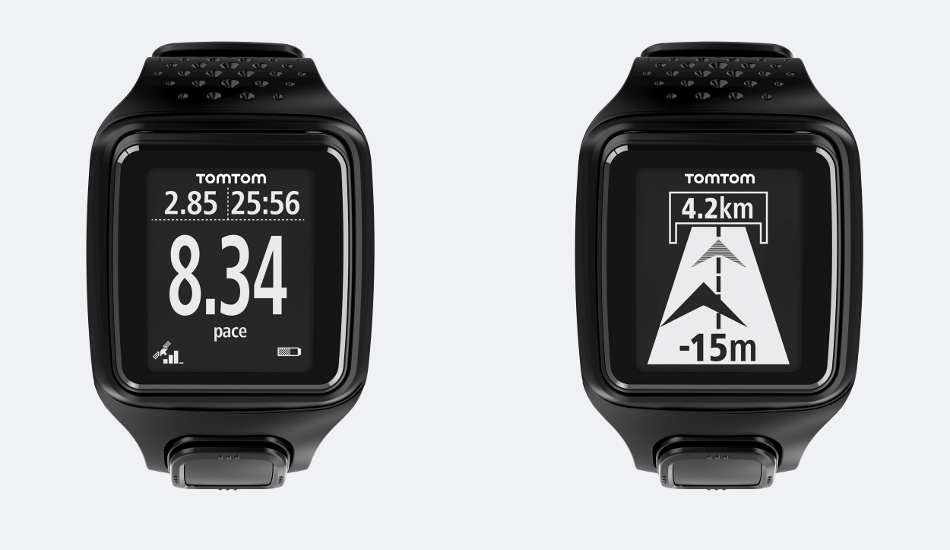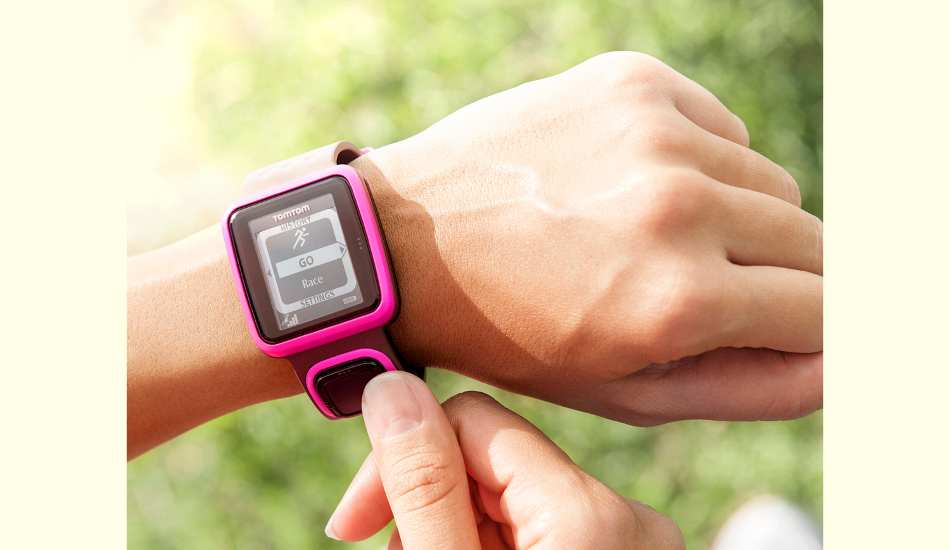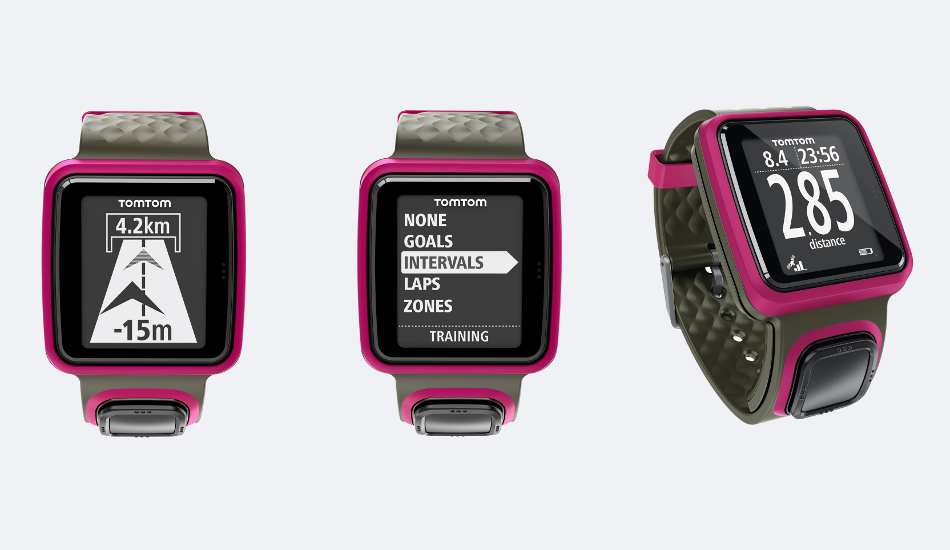 The TomTom Runner will allow you to see real-time information, race yourself (RACE mode), challenge yourself (GOAL mode), do interval training, and pace your heart rate (ZONE mode, but with an additional heart rate monitor accessory). It will track running, be it indoor or outdoor. The TomTom Runner is also waterproof up to 50 meters, and claims to provide a 10 hour battery life in GPS only mode.
TomTom Multi-Sport – Rs 15,499
The TomTom Multi-Sport is for the large percentage of runners who complement their running with cycling and swimming. It is available in just dark grey colour and has a couple of more features in addition to what is available on TomTom Runner.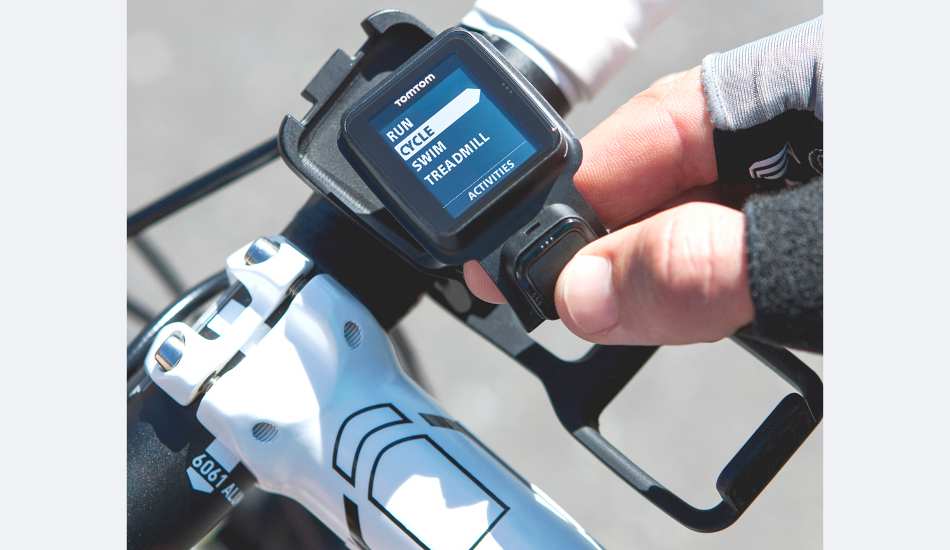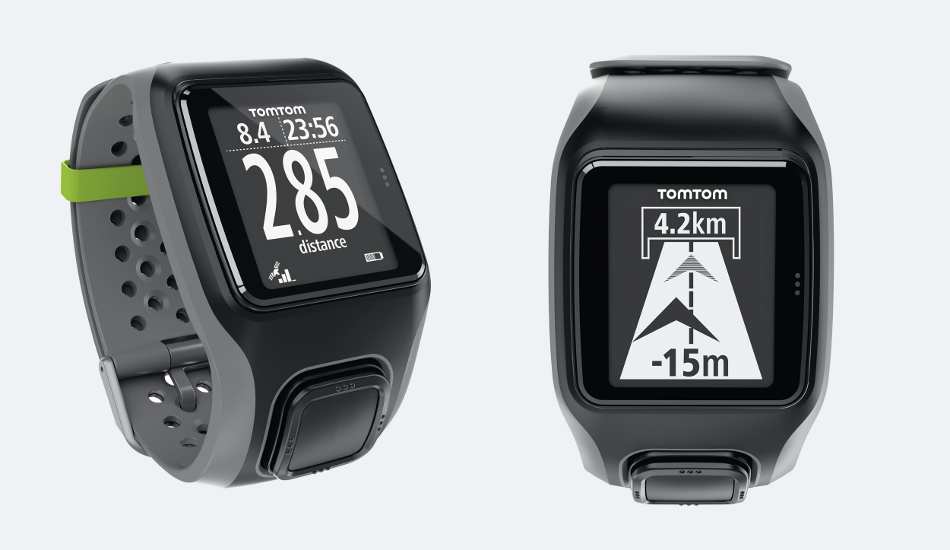 It has a cycle mount for cyclist and an additional accessory that can be purchased is the cadence/speed sensor. The battery life of the TomTom Multi-Sport is also 10 hours.
TomTom Runner Cardio – Rs 20,999
Available in a black and red combination, the TomTom Runner Cardio has a built in heart rate sensor, allowing you to perform at your peak constantly. The TomTom Runner Cardio can also advice to pace your training schedule depending upon your heart rate.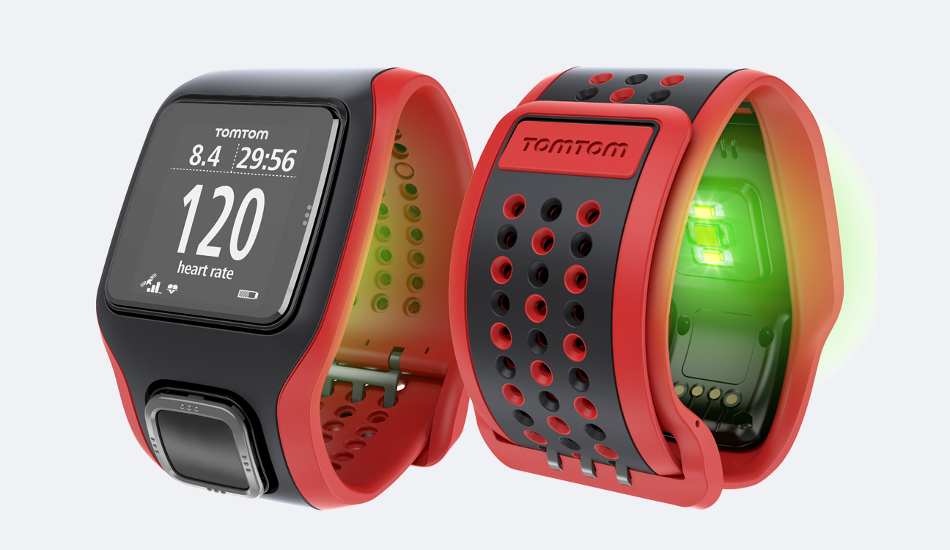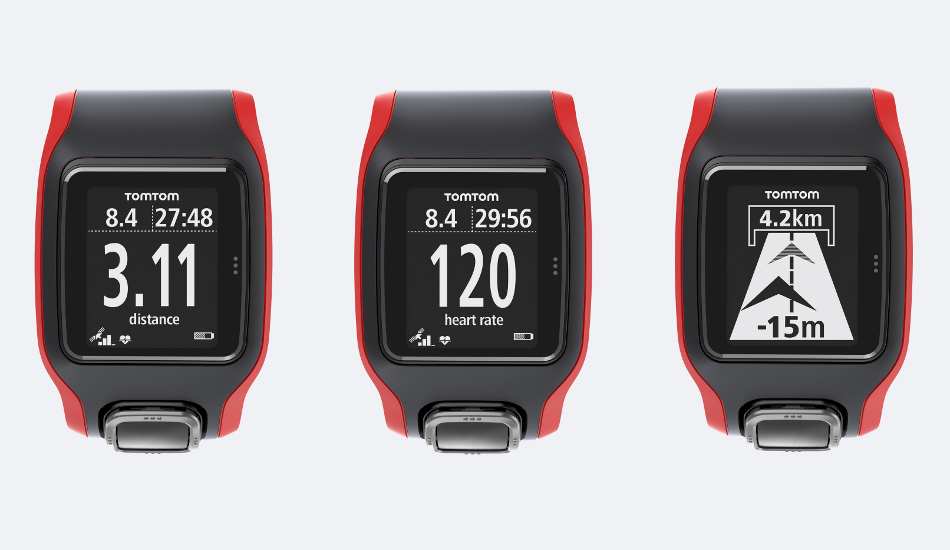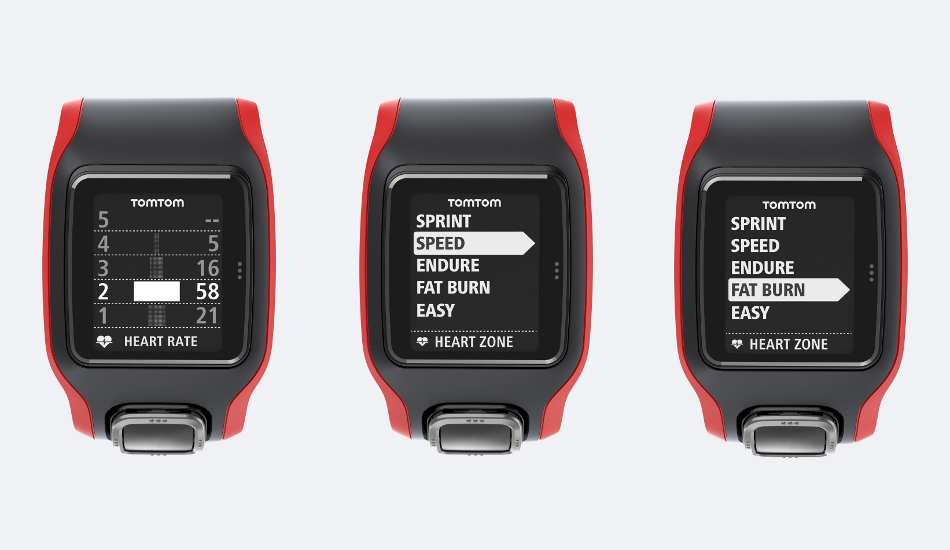 The TomTom Runner Cardio is purely for running, and so does not have the ability to be mounted on a cycle or use during swimming. The GPS and heart rate monitor take up more of the battery, and you get only 8 hours of battery life.
TomTom Multi-Sport Cardio – Rs 23,499
The TomTom Multi-Sport Cardio is the top of the line device in this series. It has a heart rate monitor. The TomTom Multi-Sport Cardio can be used while you are running, swimming or cycling.