All the information we put on the internet stays there forever and is prone to cyber attacks. Although password encryption gives us the trust that our information will not be compromised, last year's Yahoo breach discovery puts a question mark in everyone's mind. Setting a unique combination of username and password does help a little bit, but remembering these combinations make things much more cumbersome. Thank God, there are solutions for this as well. Password managers like LastPass help you not only store your credentials safe but also lets you generate unique, strong passwords for any new website you log in to. That is why LastPass is our this week's TMI app of the week.
Note, LastPass is available for all major platforms including Android, iOS and Windows Phone OS.
What is LastPass?
LastPass is a password manager that will store all your passwords in one place and remembers it for you when required. In other words, if a credential has been stored in LastPass, the app will automatically prompt you to fill it for you when required. Further, LastPass also helps you generate unique passwords for new websites or apps although this does involve a little more labour. Not only passwords, but you can also add a secure note for your Credit Cards, Wi-Fi Passwords, Insurance Premium, Membership etc. with suitable attachments if required.
How to setup your passwords in LastPass?
Now, I would highly recommend to try out the desktop client first because it is much easy to understand and play around with the app there.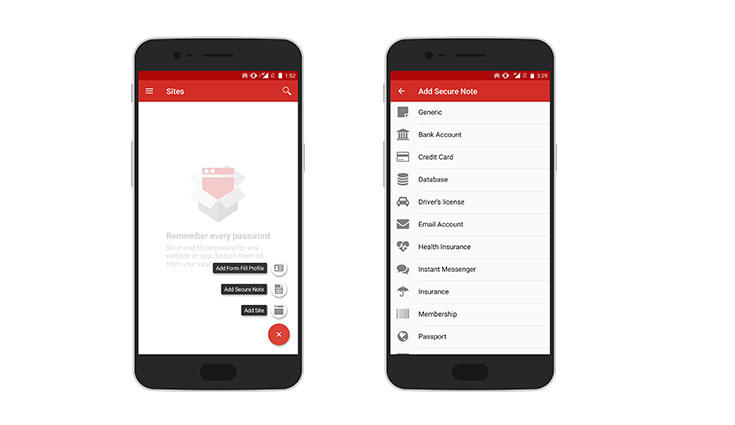 In the first go, it can be a little tricky to set-up all your passwords in LastPass. To start with, I would strongly suggest setting a strong 'Master Password' for the LastPass vault. Remember, you cannot afford to forget this one as it will give you access to all your credentials. It doesn't need to be a bunch of special characters rather a phrase which is easy for you to remember but difficult to guess. Besides, LastPass will show you how secure is your password once you start filling the box with those dots. After you are done, you can also use a fingerprint scanner to unlock the app.
Once inside, you will now see a little '+' on the bottom right corner tapping which will reveal three options – Add Sites, Add Secure Notes and Add Form Fill Profile.
Form Fill Profile contains all the necessary information which a generic form will ask you for. So as soon as LastPass detect a Form Fill section on a website (new account registration), the app will fill it for you.
Sites, as the name suggests, will have your usernames and passwords for all the websites stored in your LastPass vault. Note, although there is no separate section for apps, Sites does the job for apps most often than never. However, you do need to enable it in Accessibility settings along with granting certain permissions access.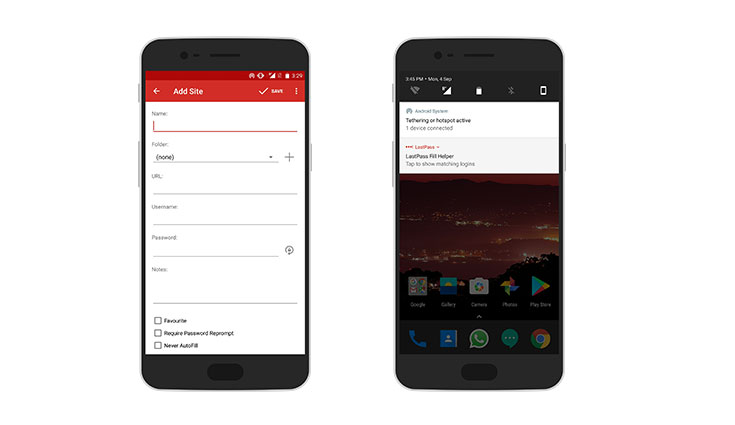 Secure Notes, as briefed before, will let you add information like Credit Card details, Membership information, Wi-Fi passwords etc.
Once you added in your passwords, the app will automatically detect the profile when you are trying to login to a particular website or app. If not, you can just drag down the notification panel and tap on 'LastPass Fill helper' which will show you all matching logins for the website or app.
It will surely take some time to get along with LastPass and once you are there, you can't live without this app.
Is it Safe to keep all your passwords with LastPass?
Saving all your passwords in one app does simplify things but is it safe? What if all the credentials are compromised? LastPass makes sure that there is zero degree of compromise. For instance, the app doesn't know your Master Password. Yes, they have no access to your primary password, and this is why you can't possibly recover your account if you forget your Master Password. If you go to Forgot Password menu, they will send you a hint, which you entered at the time of signing up and that's about it.
Further, LastPass will prevent any suspicious login attempts and immediately shoot an email to you about the same. The app is automatically locked quickly after a session, and you can also choose to lock as and when your device's screen goes off.
Other features
As mentioned before, LastPass allows you to generate unique passwords for something you are signing up for the first time. Further, it also remembers it when required. It also gives you enough options to customise the generated password like you can set the length of the password, make it pronounceable, not make it ambiguous etc.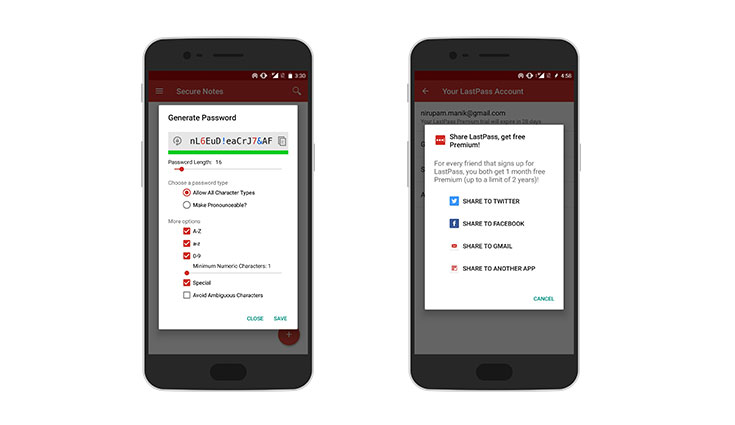 Apart from this, there is also an 'Emergency Access' tab inside the app which lets you share your vault with one of your trusted friends or family at the time of emergency.
LastPass Premium
Yes, there is also a premium version of this app but thankfully, most of the features are loaded in the free version as well. To know exactly what all do you get in the Premium version, here is a screenshot.