Twitter owned short video sharing service Vine's official app has got three new major features for the Android and iOS. The new Vine app update brings ability to save the video edits with a feature, called Sessions. Users can revisit any shot before sharing them to make changes any time using a new feature called Time Travel.


The Vine app competes with Instagram for short video editing capabilities. The new Time Travel feature now allows the user to remove, reorganise or replace any shot within the post before it has been shared by green bar from the camera.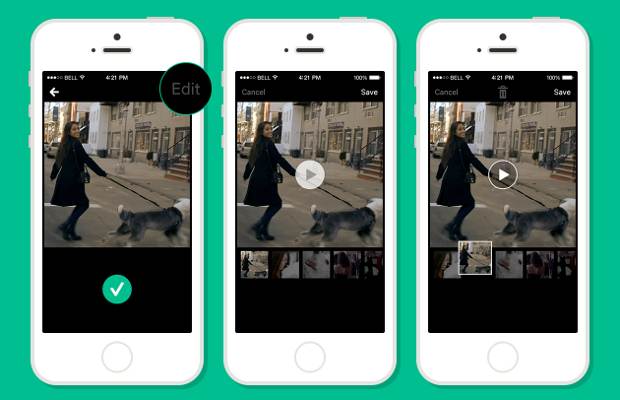 Its 'New Sessions' feature allows saving any edits or posts as drafts and revisit them later. The sessions feature is basically save up to ten editing drafts as sessions.
Vine is attempting to get a lead ahead of the Instagram by making the video editing very easy for the users and share them across different social networks.