We're no different from zombies as we hold on to our phones, look down and keep walking without being aware of what's going around us. While intimate relationships often have their own set of challenges, the ever-changing evolution of technologies hasn't helped us solve them but has only made it worse.
Across the many generations of today, technology and its products have affected the way we interact with things and plays a huge role in our day-to-day life. Even people who seem to think that they don't use their phone much lift up their phone for approximately 50 times a day, to say the least. Be it shopping, watching TV, booking a cab or ordering food or even something as basic as talking to your family is done through smartphones. Where once, families used to convene during dinner for talking about their day, now all members of the family including the parents are stuck either stuck with their phones when having their meal or race to finish their meals as fast as possible to get back their phones.
It's not quite different in terms of romantic relationships either, especially when Valentine day is around the corner. Often you might have noticed couples seated in a restaurant engrossed in nonsensical scrolling of posts, wish lists and memes that the internet has brought them to do. As we spend more and more time snuggling with our dear phones, it's probably the right time to ask yourself this - Is your smartphone, laptop or tablet getting you any closer to your loved one?
Advertisement
If your answer is no and it's highly likely that is the case, then it's time for you to rethink if you must really gift your partner another piece of technology for which he or she might drift further away from you on this Valentine day.
How bad does technology influence relationships
We're no different from zombies as we hold on to our phones, look down and keep walking without being aware of what's going around us. A recent study revealed that 66 percent of humans fear to have no mobile phones on themselves. Another study also explained that people generally loved spending times with their loved ones and family when they have their phones kept away which is understood by the degree of distractions that phones create. If your partner or both of you are spending too much time on the phone when in front of each other, it's nothing short of snubbing your partner for your phones and you're both guilty.
It has been found that over two-fifths of the relationships have witnessed using phones while in the midst of a real-time presence, half of which have resulted in problems between spouses. The same report found that one-third of the people experiencing problems in the relationships due to smartphones have also been depressed at times when being snubbed by their partners by mere gadgets of human creation.
While intimate relationships often have their own set of challenges, the ever-changing evolution of technologies haven't helped solve them but has only made it worse. Researches have indicated that one in four smartphone owners found their partner distracted by their phone and thus stirring conflicts in their relationship. Not only did smartphones, tablets and laptops affected intimacy and distraction, it also had negative affects toward mental health of people, causing depression on overuse, comparing lifestyles of other relationships and thus bringing down a person's satisfaction level.
How to start to change the way you or your partner approach technology
To bring down on your or your partner's over-reliance in technology, you might need to find an alternative to the way and your partner interact. Yes, instead of buying your Valentine a smartphone every year, you might as well reserve a date at her/ his favourite place for talking to them, instead of relying on a piece of hardware to talk to them. Face-to-face conversations over FaceTime, should I be any more clear.
You might as well allow a few more dates with your partner from the time you decide to detach from your phone for. If you two do understand each other, you might as well be comfortable with silence rather than sending each other meaningless emojis.
The more time you spend with them, you can save that much time waiting when texting to them. Yes, the time you spend with each other on a date night will also mean you won't be texting late during the night with them, which means you can sleep earlier and wake up earlier without feeling that you wasted half the day, having overslept. While at that, also cut down on browsing through your smartphone, first thing in the morning as that's the most inviting time of the day when you might waste the most of your productive time.
What you should avoid gifting this Valentine's day
If your partner likes playing games on their smartphone, don't buy them a new and better smartphone. Just take them to an actual sporting ring or buy him or her a piece of that sports equipment. Not only will such a gift force them to rethink the time spent on their phones, but it'll also help boost their fitness levels.
While at the topic of fitness, gifting your partners a piece of wearable isn't that great an idea either. Instead of asking your partner to use a smartwatch for them to use for outdoor activities, why not spend some time walking in the garden. Burning calories are good but bonding over real conversations is better, don't you think?
This Valentine's day, don't let the other tech giants dupe you into buying music subscriptions too. Yes, gone are the days when we used to gift out crushed a mix tape or CD of our favourite songs and now we have premium subscriptions that we need to access music digitally. Why pay for Amazon Prime Music, JioMusic or Airtel Wynk when you can experience the music of nature and be with your partner in real life. Why not buy a ticket for two for them to watch their favourite band or artist?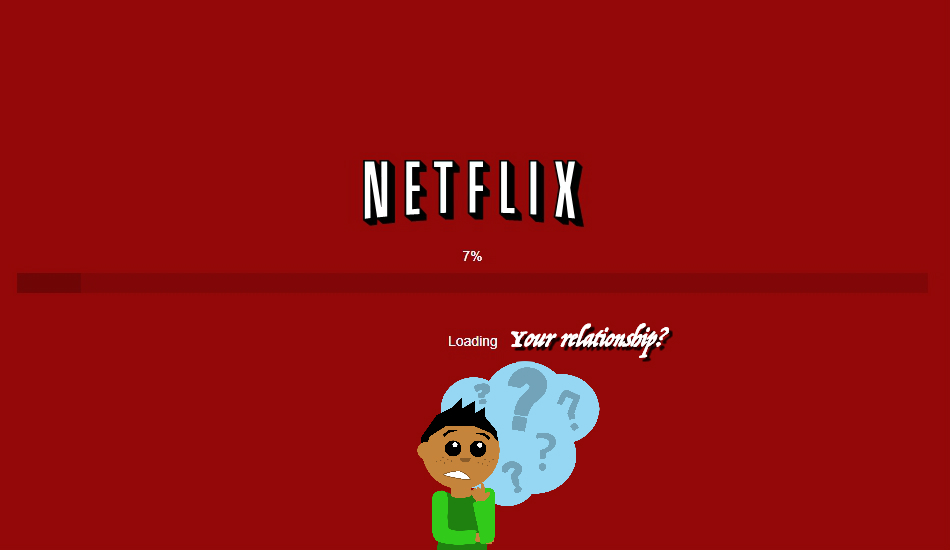 Yes, a part of our daily routine is to watch TV shows and movies online through Netflix, Amazon Prime Videos or Hotstar. And yes, to some extent we do get the opportunity to share the content and watch it with our loved one simultaneously but would it really hurt to go out and watch a movie with your partner instead? We don't think so.
The same can be said about ordering food online through Swiggy, Uber Eats or Zomato. Valentine's day isn't really the time you might want to share your coupons or food vouchers for your partner. That might actually be the worst option in this list for sure. No matter how much the apps might want to use them on these occasions, it's not by far a good way to express your feeling to your loved one. So, why not go out to dine at your favourite restaurant, pack a surprise takeaway for each other or sing at a karaoke bar with your loved one this Valentine's day.
If you still do find them buried on their phone, send them a text or a picture or a witty line to get them to not use them again.
And yes you can love your technology, just not unconditionally. No one ever looks back and thinks "Wish I had spent more time on my phone". It's time you disconnect from your technology and reconnect to yourself and the people you love you.