With tremendous growth in the number of cellphone users, the use of mobile phone accessories has also increased. Today every mobile user has one or more accessories for his handset, of which Bluetooth hands free kits are the most common because they make communication a hassle free experience.
Even basic phones above the range of Rs 1,500 feature Bluetooth connectivity. Almost all handset manufacturers have their own Bluetooth accessories for mobile phone users. All this has added to a vast market in which the prices of Bluetooth devices vary from Rs 1,000 to Rs 40,000.
Similar to mobile phones these devices have improved a lot in terms of technology, looks, and comfort. Here we have shortlisted certain pointers based on which you can make an informed decision while buying a Bluetooth accessory to suit your needs.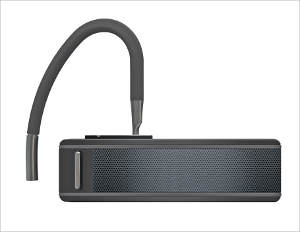 Budget
Be it in India or in any other part of the world, price has always been a big decisive factor behind purchases. With respect to Bluetooth accessories, it can dictate what all features your Bluetooth device can have, and even its brand. In the Indian market Bluetooth accessories are available for as low as Rs 1,000 &#151 even Rs 500 in case of lesser known brands.
In a basic hands free kit you will get single point connectivity, decent battery backup, and as you go up the price scale, features like noise cancellation, multipoint connectivity and easy pairing are added to the tally. In general, the higher the price the more features you are likely to get.
So even before you start thinking about a hands free kit, zeroing in on the price range will definitely be of much use. A budget of around Rs 3,000 is considered to be a safe bet since you get a wide range of choices within this amount.
Type of headset
Bluetooth accessories can broadly be classified in two categories &#151 the first being a stereo hands free kit, and the other a mono or monaural hands free kit.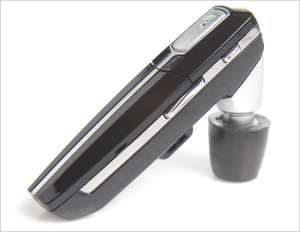 The basic difference between the two is the type of sound effects they generate. The first produces a stereo effect which is essential for music playback and the monaural hands free kit does the job for normal conversations.
If you want a Bluetooth hands free primarily to listen to music, then you should opt for the stereo Bluetooth headset; and choose the mono hands free kit for simple communications.
Comfort and ease of use
Bluetooth hands free kits are for people who hate wires and are looking for hassle free communications. Choosing the right type of hands free kit becomes almost as crucial as its price. There are mainly three types of hands free kits available today: in ear type, over the ear type, and one that is a combination of both.
In ear hands free kits provide the most comfortable fit and they are perfect for conversations in noisy conditions. But the downside of this type of Bluetooth device is that some people feel a slight discomfort in using them in the long term.
Over the ear hands free kits offer a better fit and are suitable for wearing over long periods as they give ample space for the ear to breathe. The third type allows the user to change the device's mode of wearing based on his need.
Connectivity and features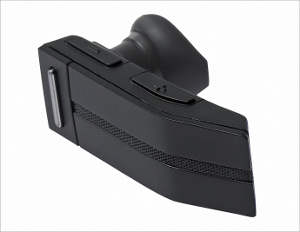 While buying a Bluetooth hands free kit, always remember to check whether it uses the same connectivity standard as your cell phone does. Bluetooth hands free kits work on three different Bluetooth standards: 1.1, 2.0 and 2.1. A new mobile phone will support older standards, but the reverse is not true.
New devices have a long list of features to offer too, but choosing amongst those features becomes a difficult and painstaking task. Though you would like to have as many features as possible in your Bluetooth kit, do remember that price will increase with the number of features.
If you talk a lot while you are outdoors a hands free kit that cancels noise would probably be of greater use to you than if you tend to sit indoors most of the time. Similarly, multi point or multi device connectivity will suit a person with multiple devices only.
It boils down to this &#151 buy according to your needs and don't be swayed by swanky features.