In October 2011, Samsung launched the Galaxy Note, and thus started a new segment of mobile devices called phablets.
Phablet, which means phone plus tablet, is actually a mobile phone with a 5-6 inch display, which makes it big enough to play games and enjoy videos on, and at the same time small enough to fit in the pocket.
But even phablets have their issues, some of which we explore here.
Display
Big smartphones, especially with 5 inch and bigger touchscreens, are more prone to damage and scratches than their smaller siblings. You have to be very conscious while keeping it in the pocket. If the phablet comes with Corning Gorilla glass then you may have a little bit of protection from scratches, but that does not protect it fully from damage.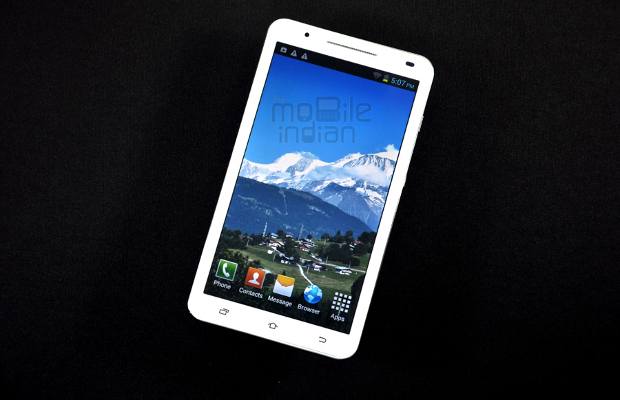 A 5 inch or bigger device is good for enjoying movies and games, but poor resolution would mar the experience a bit. For instance, many phablets – especially low cost ones – come with 480 x 800 pixel resolution. So while buying a phablet, give due attention to this detail as well. You must also pay attention to its brightness.
Since Android devices come in various sizes, app developers usually do not make applications keeping size in mind. That is why apps may not look as good on a phablet as they would on a 4.5 inch screen.
Processor
A bigger display means there would be more pressure on the graphics processing unit as well as on the processor. Thus, a decent Random Access Memory or RAM is also needed. Many budget phablets come with a mere 512 MB RAM and very ordinary GPU and processor. It is thus very important to check the chipset used in a phablet. A specific chipset may perform better in a smaller phone than in a phablet.
Battery consumption
This is the most obvious part of phablets. Bigger displays invariably consume more power and hence while buying a phablet give due attention to the battery of the device.
Ideally, a phablet should have a 2000 mAh battery or bigger, from which you can expect decent battery life. But having said that, we do not mean that devices with 2000 mAh batteries would give you the desired battery back up as many smartphones often have a big battery, but fail to give decent talktime.
At the same time, a bigger battery also leads to more weight, making handsets heavy as bricks. On the other hand, 4.5 inch screen devices come with a smaller battery, which makes them light.
Usability
Of course, a 4.5 inch smartphone is more user friendly than a normal phablet as it is easier to hold and operate with one hand.
Conclusion
According to a survey of Barclays, phablet shipments would climb from 143 million units this year to 228 million by 2015. According to another research, shipments of 5 inch and larger phablets are projected to reach 350 million in 2016. The big reason for this is entertainment, like video, internet etc. Foldable displays and invention in long lasting yet lighter batteries would definitely help push the sale of phablets. However, at present, if you want to buy a smartphone with a big display you must keep in mind the problems you may run into.