If you have TextMe application, you can send SMS to any mobile phone from your Facebook account. Textme is a web to mobile sharing service. Using this you can send web pages, text, images, videos and any web link to any mobile phone. Now in Facebook, you get options to share images and links to send to mobile phones through TextMe.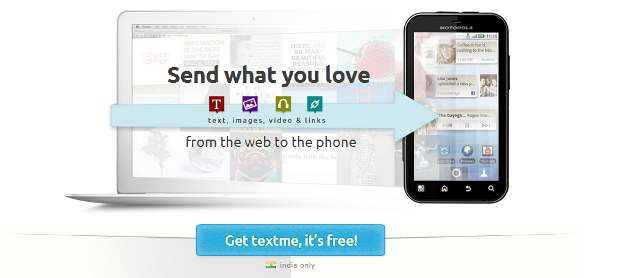 TextMe service allows users to share content, links and images through short messages or SMS right from within the internet browsers without having the need to login to separate services to do so. It allows users to share message to mobile phones across India without having the need to pay anything for messaging as far as the receiver has not resisted his/her mobile number with the national 'do not disturb register'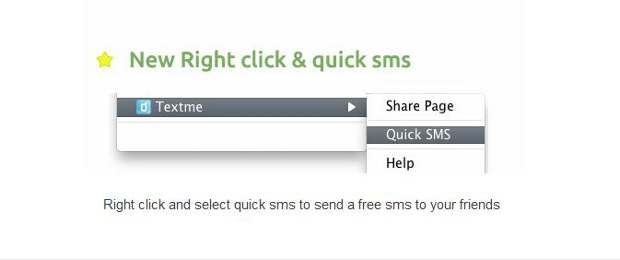 The TextMe application is smart remembers the last page you visited on your browser and automatically inserts the link in the message when opened, saving additional time. Users can remove the link in case they want to send out a personal message or something other than what they just browsed.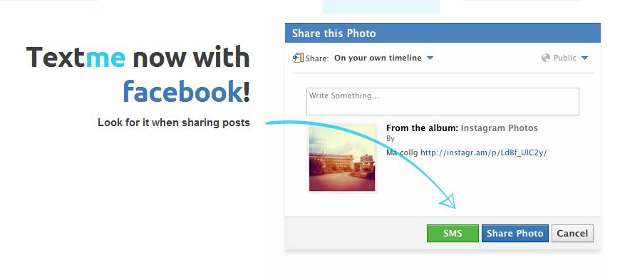 Another neat addition to the service is the inclusion of the Quick 'SMS' tab on the browser's short menu. Using this new tab, users can quickly send SMS including an important message or something that you just remembered to anyone in India. Users can simply right click anywhere on the browser and select quick SMS to be redirected to a blank SMS window.
To get this service users are required to visit the company's home page (http://ontextme.com/) from there they can download and install browser specific TextMe application on their computers. The text me application currently supports all popular web browsers including Google Chrome, Internet Explorer, Mozilla Firefox and apple safari as well. To sign in users are required to provide their mobile number and a password to protect that.