IPL 2018 is just around the corner and it's that time of the year when the country cherishes its favourite sport, sparking friendships and rivalries across teams that are divided by colours and cities you choose to side with. Marking its 11th anniversary, IPL kicks off today with two former champions who return and a new broadcaster that will expand the coverage of the grand cricket competition. During the course of a decade, IPL has gone through several changes and among them are various firms who have managed to endorse their products across the now-global platforms.
This year's IPL 2018 marks a significant feat for the several companies that have pitched their marketing campaign for display during the major cricketing event. From what we've come to know, there are already 80 brand partners who are supposed to endorse their products on-air in addition to on-ground and team sponsorships. With the visibility and extent of such an event, here is the list of firms that revolve around technology who look to turn in some major revenue for the next two months.
Vivo
Chinese smartphone manufacturer Vivo has surprised a lot of critics by grabbing close to 15 percent of the market share in the region for the last quarter of 2017. With its aggressive marketing strategy and a vast expanse of local retailers, Vivo has clearly managed to shake the market foundations with more and more phones selling at an affordable price point, having replaced Samsung for the top position in Maharashtra. Being the title sponsor (Rs 440 crore/year) for the IPL 2018 event, Vivo could claim more visibility as Chinese brands continue to capture the smartphone industry with cheaper flagship level phones for the common folk. If Vivo's IPL 2018 campaign goes as planned, it shouldn't be too long till it gets to be a household name across India and other emerging markets.
Star India (and Hotstar)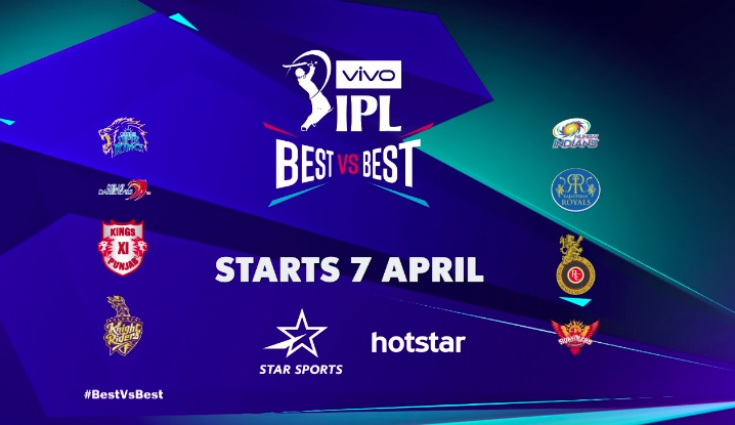 Star India took over as the official TV broadcaster of IPL for the first time this year, replacing Sony Pictures Networks in the process. The company is set to earn an estimated Rs 1,600 crore from all of this on-air brand sponsorships, having already sold 90 percent of its on-air media time. The television network has signed up 80 brands that include major smartphone and technology companies like Vodafone, Amazon, Samsung, Swiggy, Jio, and MakeMyTrip; all of which will now be airing their adverts during the course of the Indian Premier League.
For its online streaming subsidiary Hotstar, Star India is expected to earn an additional Rs 150-200 crore and a 20 percent viewership increase, having achieved broadcasting righting on TV and its digital platform for the first time.
Paytm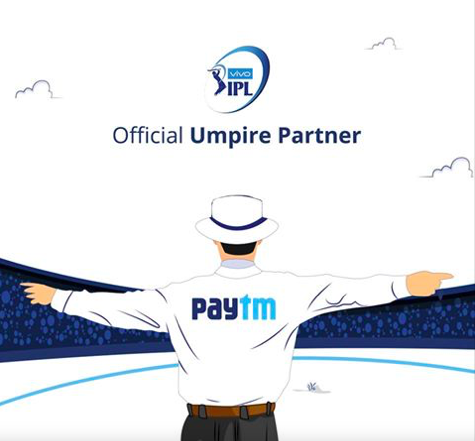 Homegrown digital payments giant, Paytm crossed $20 million in transactions back in February which means it registered that amount of transactions during the course of the year. The online payments solution not only offers a money wallet but also its own e-commerce portal, travel bookings as well as movie tickets across several cities in the country. The company has paid close to Rs 30 crore to be the official Umpire Partner for IPL 2018 and looks to bolster operation through its Payments Bank that was launched last year.
Amazon
Amazon is the leading e-commerce company in India and there's no doubt that the company would be looking to further deepen their pockets as IPL 2018 nears its start. The e-tailer giant has always been up to full throttle when making the most out of opportunities and this IPL will be no surprise as we expect its Indian division push itself into remote markets. Earlier reports slated Amazon to face a long drawn battle against its Indian counterpart Flipkart but that appears to have changed ever since there were hints that the US-based e-commerce company could take over Flipkart, the latter isn't bought over by Walmart.
Reliance Jio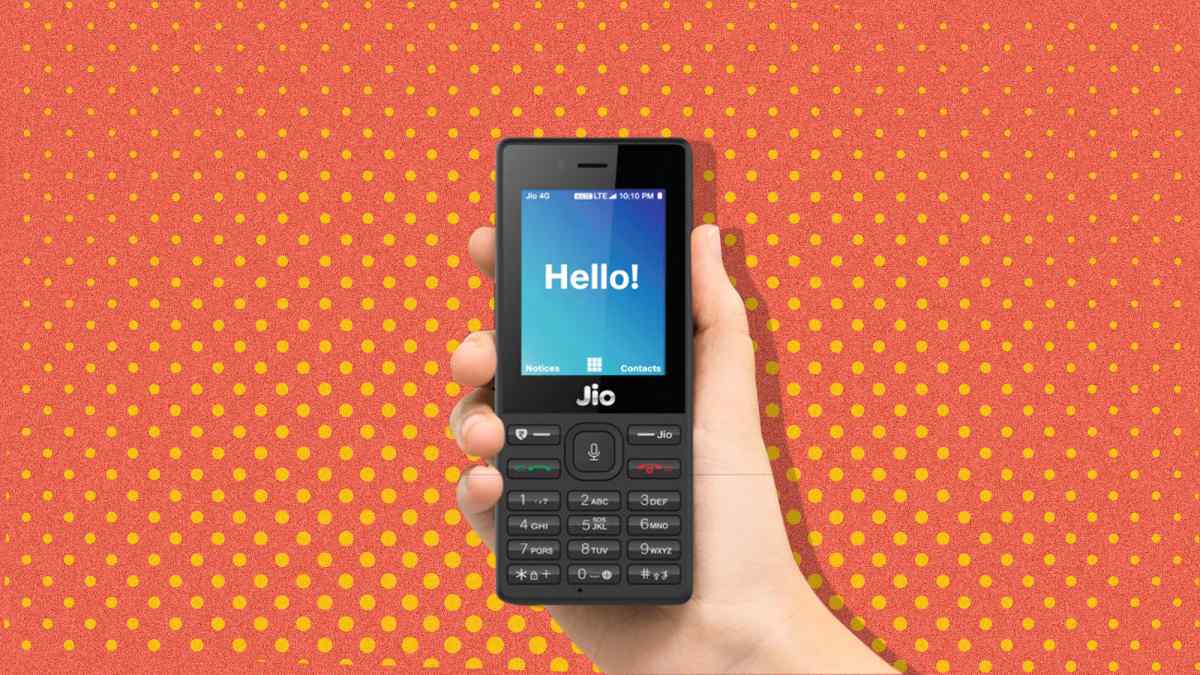 In a duration of two years, Jio has managed to emerge as the most talked about brand across the country, offering free HD calls and unlimited data at cheaper rates. The fastest growing telecom provider was associated with seven out of the eight teams last IPL season and this year is no different. Jio is a principal sponsor for Kings XI Punjab and is also associated with CSK, Mumbai Indians, and KKR. The company, having disrupted the telecom sector is now looking forward to commencing payment services to more regions across the country after a collaboration with the State Bank of India.
Samsung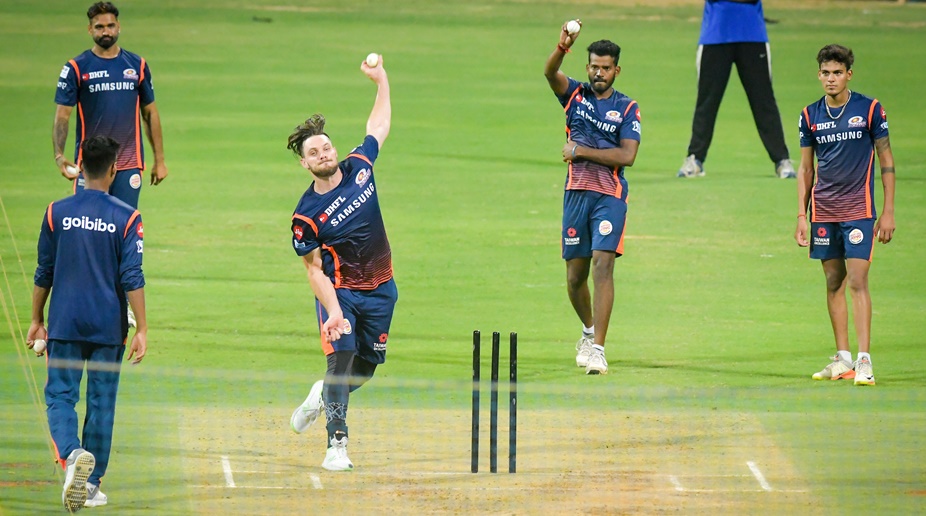 Samsung might just have sealed the deal with Mumbai Indians to become their principal sponsor for the next three seasons and what that means is that it plans to overshadow Vivo who are the title sponsors for IPL 2018. In a deal that sums up to Rs 25 crore/ year, Samsung will be displaying its brand on players' kits, tickets, and billboards as well as its own stand at Wankhede. Having only captured 15 percent of the market share last year, the Korean giant looks set to topple the Chinese brands including Vivo and Xiaomi, the latter managing double the amount of sale as Samsung's. The only was Samsung could even bounce back now is by ensuring strong offerings in the affordable price bracket and IPL 2018 could just be stone to step on.
Nokia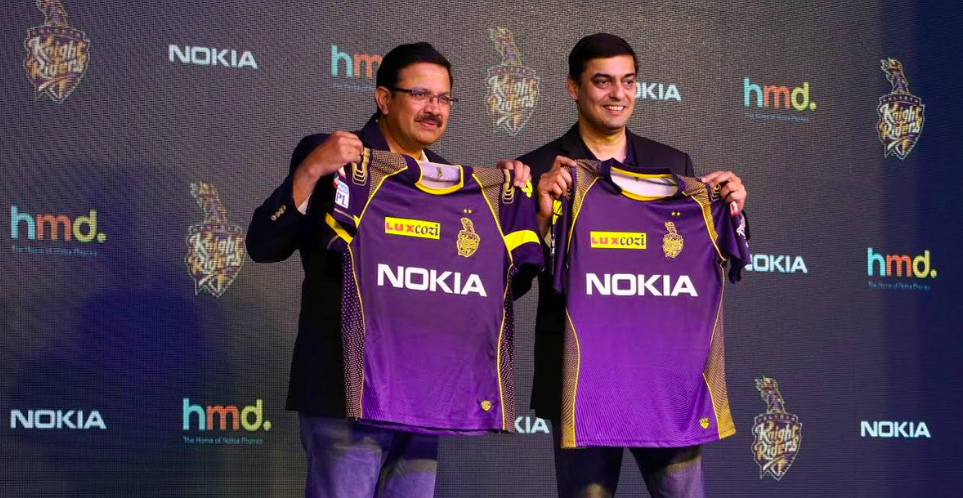 Finnish smartphone manufacturer Nokia just got reunited with its favourite IPL franchise Kolkata Knight Riders after three years as it plans to build a renewed user base in India after its relaunch last year. HMD Global which happens to be the owner of Nokia brand of smartphones had launched Nokia 6, 7 Plus and 8 Sirocco earlier this week and the association with the cricket event will only prove to increase the much-needed visibility for their devices. Nokia's inclusion could also prove to disrupt Vivo's and Samsung's efforts to capture the Indian market as the company happens to have just released its newest lineup.
HP
American IT brand HP partnered with Royal Challengers Bangalore as their principal sponsor for IPL 2018, targeting to increase its visibility across local retailers by promoting its products and brand across on ground fliers, team jerseys and player promoted adverts. The leading computers brand is offering PCs and printers for their home and business users in an effort to connect better with the millennials and topple industry leader Dell in the process. HP, however, has a 40 percent market share in selling machines over $800 and will be looking towards boosting its own own gaming portfolio.
TECNO Mobile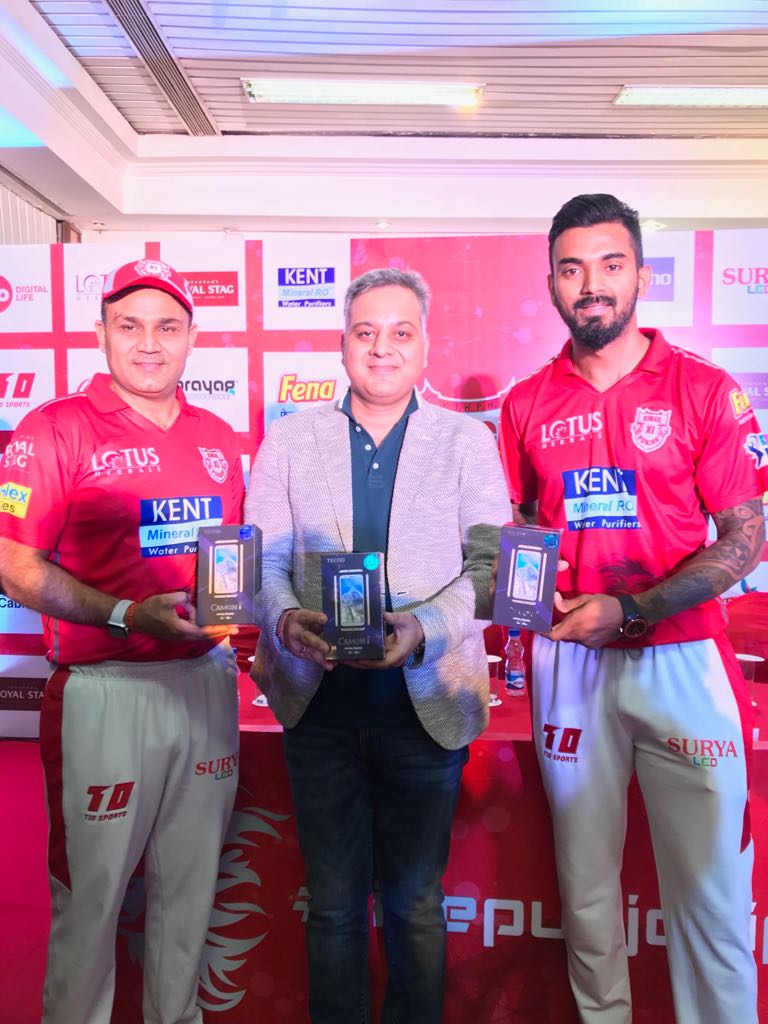 TECNO Mobile, a Chinese-based brand also laid out a deal to sponsor Kings XI Punjab as its official smartphone partner, after enjoying success in Africa and 40 other countries. The company which has yet to establish a name for itself will be launching new smartphones during the IPL season. The company already has two affordable Android phones in the market running MediaTek processors and HD+ screens of 18:9 aspect ratio on a budget segment.
Onida
Do you remember the once popular TV brand which had the devil itself as its brand mascot? Yes, after a decade of absence, homegrown electronics brand Onida which enjoyed its success during the 90s and early 2000s is gearing up for a new campaign this IPL season with a new range of air conditioners. Onida is a presenting sponsor for IPL 2018, pegged at Rs 20-30 crore for advertising across all platforms. With the resurrection of the devil, Onida's timing couldn't have been any more right and might just direct them to compete against their wealthy rivals.
Daikin
Japanese consumer electronics brand Daikin is the principal sponsor of Delhi Daredevils and it's their fourth year, having inked deals year after year since 2015. The company already has 16 percent of the market share for air conditioning machines and it looks to sustain the momentum by endorsing its products during India's major cricketing event. The Osaka based corporation managed to achieve a 25 percent growth last fiscal year and aims to do more as the summer approaches.
With just a few hours left for the grand event to start, all these companies and a lot more will be looking to make the most of the money-minting property that IPL has gotten to be. With such a vast platform to achieve visibility, sponsors will be looking to churn out revenues in every possible way.