Google's Android operating system is closely knit with the company's services and cloud servers. Often one gets a shocker when contacts go missing or the entire contact list is wiped off. Using Google Sync to take a backup of the contact always helps, but what if you don't have a data connection or it doesn't necessarily backup the contacts you wanted to?
With Android 2.3.x Gingerbread update Google has added loads of interesting features that makes Android a really powerful device with loads of options. Apart from taking the virtual backup of Contacts, Android OS also allows taking a physical back up of the entire contact list into one single VCF file format.
Take a look at this simple guide using which you can save your contacts to a single file.
Note: This guide works for most Android 2.3.x Gingerbread devices.
Step One
Go to the Contacts App on your Android phone.
Step Two
Press the Menu button to bring up the settings menu and choose Import/Export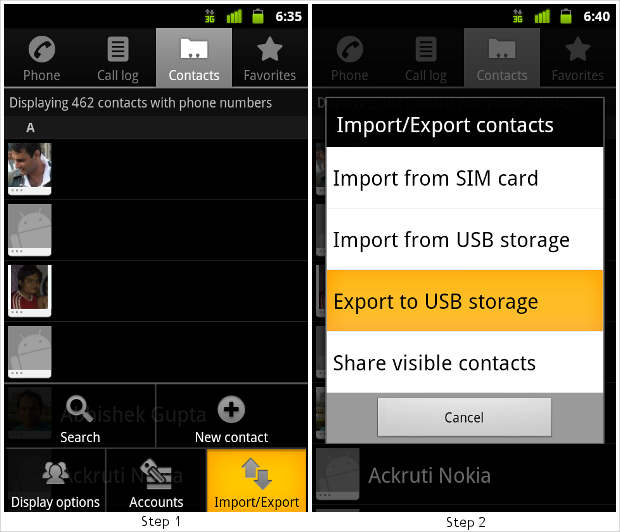 Step Three
Tap on Export to USB Storage or Export to SD Storage.
Step Four
Hit OK to confirm.
Then you will see the application collect all your contacts to one .vcf file after which it will store the list to your SDCard.You can make copies of this file for safekeeping.