Popular mobile phone accessories brand, SteelSeries has launched a wireless controller for mobile phones. This Bluetooth powered joystick gamepad, called as SteelSeries Free Mobile Wireless Controller, allows users to play games on their Android and iOS devices they do on consoles like the Xbox or the PlayStation.
The SteelSeries Free Mobile Wireless Controller is similar to most wireless joysticks available today but without the extra set of triggers or shoulder keys generally found on most controllers. The SteelSeries controller comes with an inbuilt battery pack. It can be charged with a simple USB connection and boasts of up to 20 hours-worth of gaming time between charges. The actual battery consumption varies from user to user and game to game.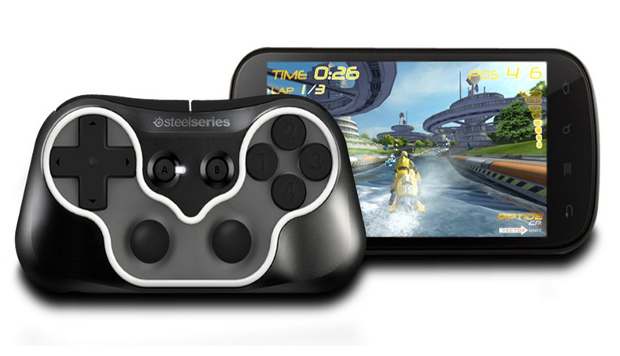 The SteelSeries Free Mobile Wireless Controller gives users a thumb-stick style game controller that you can use with just about any game in place of an on-screen joystick or D-pad. The device connects to your devices with Bluetooth that is easy to use as well.
With more and more hardcore gaming titles like infinity Blade and GTA being added to mobile devices, the on screen control are turning futile and the SteelSeries Free Mobile Wireless Controller comes as a perfect solution. The users can easily customise each and every key as per convenience with the device software presently available for iOS based devices and is expected to be released for Android device soon as well.
The device has been announced but the company is yet to reveal its price and retail availability.