Sony has unveiled a new device in its Walkman series of music players. The new Walkman Z1000 is by far the most advanced Walkman device in Sony's stable. Moving beyond just the music, the Walkman Z1000 offers a big 4.3 LCD display with a resolution of 480 x 800. In addition, the device is powered with the Nvidia Tegra 2 mobile dual-core CPU that allows it to do fast web browsing, play video games, high definition and full HD 1080p video playback and not to forget the enhanced multitasking capabilities. Along with that this device will be running on the latest version of Google Android 2.3 gingerbread operating system.
The Walkman Z1000 comes equipped with "S-Master MX" sound processing that delivers better audio performance along with digital noise-cancellation. The Walkman also features a dedicated "W" button, which acts as a one touch access key for launching the music player application.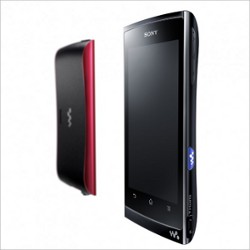 The Sony Walkman Z1000 is also DLNA capable and it allows users to play multimedia content on a variety of DLNA enabled products, such as Network Music Players, WiFi enabled cameras and photo frames, wireless speakers, home cinema systems or television sets, without the use of wires. Even with the use of wires, users can play content on bigger television using the built in HDMI port.
Sony Walkman Z1000 series devices will be offered in three different capacities including 16 GB, 32 GB and 64 GB versions priced at JPY 28,000 (Rs 17, 270), JPY 33,000 (Rs 20,354) and JPY 43,000 (Rs 26,526) respectively.
The devices including all its models are scheduled for a release date of December 10 this year in Japan where the device will be released first and following that it is expected that the device might be coming to India as a new year present from Sony.