Sony has partnered with Gameloft in order to provide popular High Definition games to Sony tablet users.
The games have been specifically chosen keeping in mind the multimedia capabilities of the Sony tablets. All the current and new users will have free access to these game titles that include Asphalt 6: Adrenaline HD, N.O.V.A. 2 – Near Orbit Vanguard Alliance HD, Real Soccer 2011 HD, Spider-Man: Total Mayhem HD, and Green Farm HD.
All the five high definition games will be available for the Sony S and the Sony P tablets through the much hyped Playstation suite application.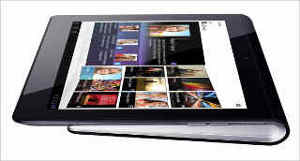 "The convergence of high performance, a stunning display, and the focus on a networked device provided by Sony Tablet devices perfectly complements Gameloft's high quality games and online multiplayer functionality," said Gonzague de Vallois, senior vice president publishing, Gameloft.
"The high impact of the Sony Tablet S's large display along with the unique dual screen configuration of the Sony Tablet P truly enhances the overall entertainment value of the gaming experience," Vallois added.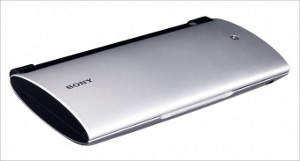 Sony Tablet S is a 9.4 inch tablet with a curved top, much like a folded magazine, which makes it easy to handle for longer hours. The Tablet P is a dual screen Clamshell design tablet aimed particularly at people looking for both mobility and usability. Both devices use Nvidia Tegra 2 processors and run a customised version of Android Honeycomb operating system.
Even though Sony tablets have been announced globally there has been no concrete response from the Sony India Spokesperson on when Indian users can expect to lay their hands on these new tablets. However, it is expected that the Sony tablets will make an official entry in to the Indian market before the end of this Year.