Remember the portable cassette player from Sony called Walkman. It was such a hit that it became synonymous with portable cassette player. Now it is making a comeback but this time around without any moving parts. Named as Walkman NWZ-Z1050, the device will be basically a music player but will come with Android operating system. It will not support cellular network though.
The Walkman Z is set to be launched in April in Australia. Though there is no word from the company yet on releasing the device in India but we expect it to arrive to the sub-continent perhaps in May-June.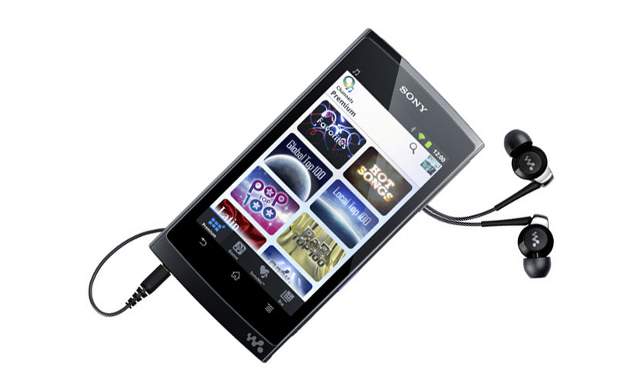 The Sony Walkman Z has a 4.3 inch display combined with a speedy 1 GHz Nvidia Tegra 2 dual core processor, Android 2.3 (Gingerbread) and thus will have full access to the Android Market.
The Walkman Z Series features an S-Master MX digital amplifier which greatly reduces distortion levels. In addition to the S-Master MX, the Walkman Z Series also boasts Sony's Clear Audio Technologies – Clear Bass, Clear Stereo, DSEE (Digital Sound Enhancement Engine), and EX headphones.
The Walkman Z Series will allow users to gain access to Sony's Music Unlimited service which has a catalogue of millions of songs. Users can either opt for the basic service for a fee of $4.99(Rs 265)/month or a premium subscription for $12.99 (Rs690)/month. The Indian subscription model is likely to be different.
The Music Unlimited service currently offers over seven million tracks from major labels including Universal Music Group, Sony Music Entertainment, Warner Music Group and EMI Music as well as leading independent labels and major publishers worldwide.
Being a music centric device, Sony has included built-in xLOUD speaker system. The Walkman Z Series also has the ability to connect to compatible speakers, headphones, Hi-Fi systems or car stereos via Bluetooth.
The Walkman Z Series will also allow users to share content at home and on-the-move wirelessly via WiFi or through a connection to other DLNA-enabled devices.
The Walkman Z Series features the Walkman (w) Button allowing users to launch the unique W.Control app which gives users the ability to play or skip songs with a simple touch or swipe of your finger. The Walkman Z Series can even sort music using SensMe, a built-in technology that places your music into one of fourteen mood-themed playlists.
In Australia, the Walkman Z will be launched in 16 GB storage version but will not have any expandable memory slot. The new Walkman NWZ-Z1050 of Sony will be available in Australia from late April 2012 for $269 (Rs 15,000). Indian price could be much higher with lower subscription charges.
Notably Samsung and Phillips also offers similar devices in the form of Galaxy Player and GoGear respectively which are also personal media players based on the Android operating system. Both these devices are also not available in India as of now. Apple iPad is also a similar device though based on iOS.