Sony has today announced the launch of its new home entertainment audio system lineup with the launch of MHC-V11 and Shake-X30D. The MHC-V11 comes with a price tag of Rs 19,990 and will be available from August 20, 2017, while the Shake X-30D is priced at Rs 50,990 and it will be available from August 24, 2017. Both the speakers will be available from Sony Center and major electronic stores across India.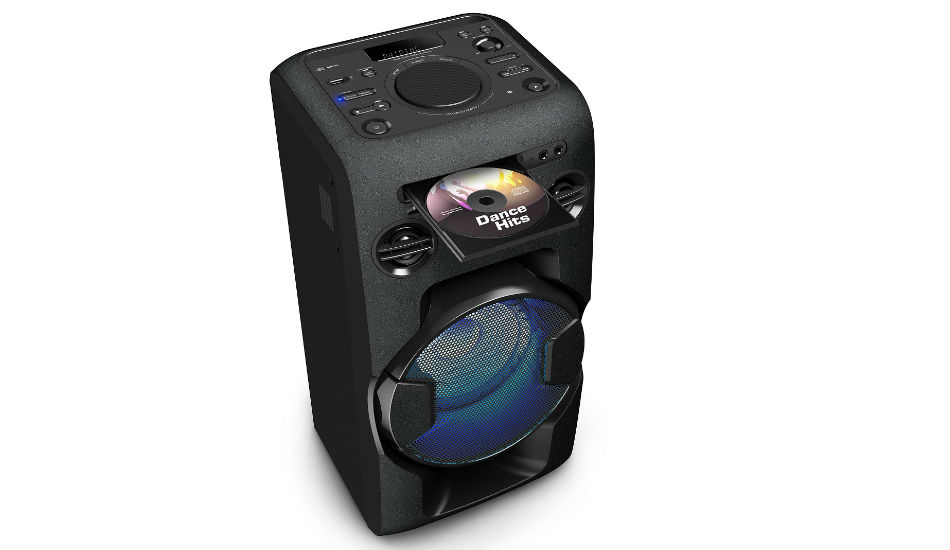 Both of them come equipped with Karaoke and DJ effects and offer two mic inputs along with a vocal fader function, which basically turns down the voice on CDs so that one can easily sing the song. Further, Shake-X30D offers four different effects: Flanger for deep roaring effect; HAH to distorts the audio; Isolator to single out a specific frequency band, and PAN to sweep sound across speakers.
Both the speakers can be operated using Sony Music Center app. All you need to do is connect over Bluetooth to take control of the music collection. Further, the app can also be used to customize sound settings to ensure balanced audio. Both of them comes with LED speaker light. MHC-V11 delivers blue speaker illumination, while in Shake-X30D, the LED light speakers come with various colour patterns, ranging from pure white to the rainbow.
You might also like this:
The Shake X-30D comes with a guitar input and one plug in and press the guitar key to enjoy the sound of the instrument. The speaker has a sound pressure horn, which comes with an internal folded horn design efficiently increases acoustic pressure by pushing energy through an amplifying duct.